Conclusion starters and other important details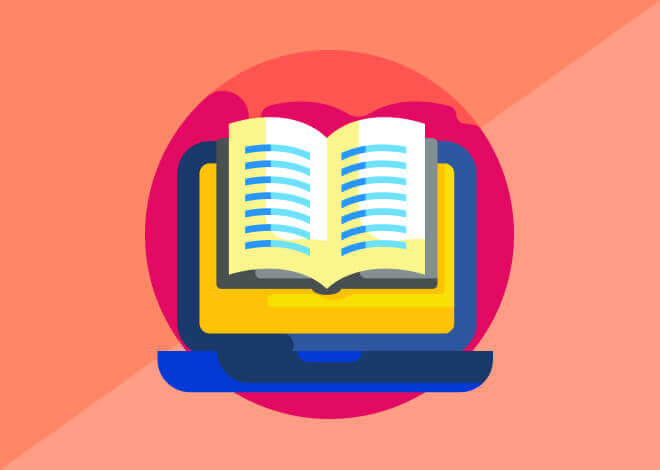 2022-09-20
I guess you already know a concluding sentence definition but to avoid any possible misconceptions, let me once again tell you what it is.
So conclusion is the final section of any sort of written assignment, whether it's a high school book review or a university course work. Remember, while other parts can disappear or vary, conclusion is a compulsory section, so you should never miss it.Here are the parts that your conclusion should consist of:
Paraphrasing of your thesis statement that is discussed in the introduction and body paragraphs;
A few general sentences, which would summarize the arguments you have presented in your main paragraphs;
Warning of the audience what will happen if they don't follow your thesis and information on how the society can benefit if using your ideas.
Although this section is easy, many students still find it very challenging. They may experience writer's block or a fear of not being understood. Not to let that happen you can stick to the common format: paraphrase your thesis and add a strong hook that will boost imagination of the audience, and will let your paper linger in their minds.
Conclusion sentence starters. How to write
Luckily, conclusion doesn't require you to introduce any new information. That is why you only need to summarize everything you have discussed in your paper.
When writing the final section, think of the main ideas you want to tell the readers about and make sure that all of them are present. If your introduction is great, just use the same instruments for the conclusion!
Here are some tips to consider:
Take your introduction for an example. For example, the first sentence of your introduction says "There are two things in life I love more than anything". Start your conclusion with something like "Reading and travelling are the biggest passions of my life";
If your paper consists of many pages, turn to topic sentences of every paragraph. For example, if you
write an essay on your summer trip to Europe, you probably have different paragraphs devoted to the most significant places you have seen. In your conclusion you can enumerate them again: "Eifel Tower, London Bridge and Coliseum will stay in my memory forever";
Use good conclusion paragraph starters, which we will discuss later in this article;
Give your readers space for their own conclusions. You can motivate them to explore the topic deeper by saying that there is plenty of information to learn or that using the discussed tips is very simple.
What is a concluding sentence?
Do you know what the most popular question I am asked aside from "What good conclusion starters for essays are?" Very simple: "How can I let the audience know that they are reading a conclusion?"
Here are the criteria to distinguish a solid conclusion:
It is what the reader will leave with;
It engages your whole essay;
It shows readers what you managed to achieve through your work;
It's a way of showing that your thesis was supported;
It gives the readers a sense of completeness.
Good conclusion starters and concluding sentence examples
Now, when you know what elements your conclusion should consist of and how to make it remarkable, it is a right time to learn the best conclusion starters (words and phrases that open the final section of your assignment). They include:
In conclusion, I'd like to say;
To sum up;
To conclude;
Lastly;
Finally;
To finish with;
In the end;
As I already stated;
Overall;
All in all;
As you can see;
To summarize.
Strategies for writing conclusion paragraph starters
Did you know that there are concluding sentence strategies? If not, let me introduce you to the most efficient of them and you'll be able to write a great ending for any type of assignment.
The "So what game"
When you read the statement from your conclusion ask yourself "So what?" Here are some of the answers you may have:
– I am saying that self-education is crucial;
– It was important, because gun control is one of the sharpest topics at the moment;
– It's important, because rain forests are being cut down and Amazonian tribes are being killed by manufacturers only for profits.
Read your introduction
This will help your readers to connect the whole story together. If you start your paper with a certain idea or concept, it is preferable to finish the conclusion with it.
Use parallel concepts, key words and pictures that you have included to your introduction.
Summarize
Provide a short summary of the main ideas of your paper. However, you shouldn't repeat yourself using the same words.
Pull the story together
You need to show your readers that the story, its elements and examples fit together. To make the story smoother, use conclusion starters.
Include a catchy quote, a provocative thought or any other hook;
Motivate readers to research the topic further or to start acting.
While the above strategies can help you with writing a great conclusion, strategies below may only do you harm:
Start with too general and common phrases;
Copy and pasting thesis from introduction;
Adding new information and concepts;
Writing in a completely different tone or character.
How to write a concluding sentence?
Want to know how to start a concluding sentence? Want additional tips? I have some more!
Consider the conclusion as a beautiful package, which lets the reader bring your paper home;
The first sentence must summarize your thesis, using different words but sticking to the same meaning;
If you have a new and brilliant idea, insert it somewhere in the text. Conclusion shouldn't contain any new details;
All the topic sentences and arguments must be summarized in the final paragraph;
Your conclusion should satisfy readers and make them feel content;
Conclusion is your last chance to make an impression, so try to show why your ideas are important, motivate readers to learn more on the topic and end it positively;
Your conclusion must make the readers feel glad that they got to read your paper.
While conclusion is the easiest part of a written assignment, it still has some peculiarities that you need to consider. With the help of the tips that I have mentioned above, you will easily conclude even the most difficult paper and will be able to make the best final impression.