How To Email A Professor: Main Concerns Students Have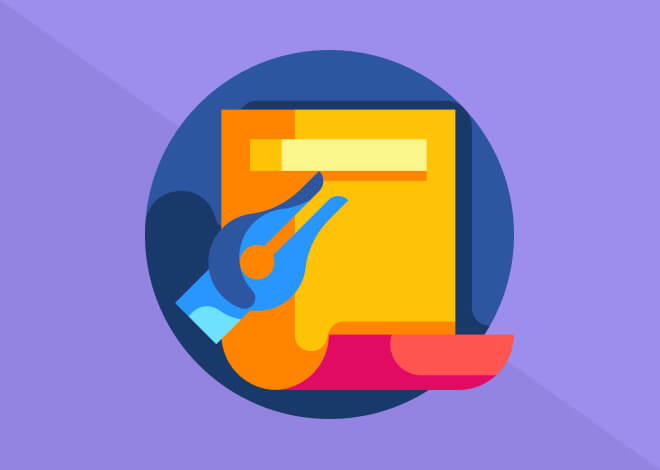 2021-05-31
Most students who attend colleges or universities perceive professors as gurus or idols, and thus, feel uncomfortable or even intimidated to address them with their questions and concerns. The reason for that is the wealth of knowledge, life experience, as well as high morals that professors possess, which makes students unconfident in their ability to get closer to such gurus. At the same time, the quality of communication between students and professors and strong collaboration affects students' attitude to subjects, and sometimes even their academic performance.
Taking into account the circumstances above and sometimes some other reasons, students often hesitate and can't decide to go ahead with emailing their professors or communicating with them. The first becomes even more difficult for them, as for emailing a professor, they have to follow lots of rules, which are related to the official written language.
Communication with a professor by email requires one to one conversation in a written form, in the course of which you receive his or her attention regarding your problem or question. For that, one must formulate his/her thoughts in a formal language efficiently and correctly.
Grounds for Emailing a Professor and Email Samples
There are multiple reasons for students to email their professors. So, we've prepared a list of the most common reasons together with email examples suitable for each occasion:
Submissions behind the Schedule
Prior to writing an email to your professor, find out about late submission policies related to the assignment. There you will discover what penalties are awaiting you depending on the tardiness degree. Even though you can find exhaustive information in such policies, still writing to the professor is recommended and advisable. 
First of all, you have to inform your professor to which extent you will delay the submission and let him/her know that you are working on the assignment. Besides this, students may deal with force major circumstances or emergencies, which make it impossible for them to perform an assignment in time. Among such situations, there are funerals, powercuts, and Internet outages (if a student can't work on the task without it). By informing your professor of such events, he/she may decide to cancel the penalty due to empathy. At the same time, don't try to lie or provide false excuses, as the situation may get even worse. And if you are even partially guilty of submitting your work late, it's better to admit it instead of denying it.
Recipients
Subject: A request to accept my apologies for submitting my assignment late
Dear Professor (Name),
I am writing this letter to inform you how guilty I am for missing the assignment's due date. I was supposed to submit it two days ago.
I feel sorry about my behavior and honestly apologize. I am regretful for not being able to organize my activities appropriately to avoid this situation and cope with the task in time. I was bound up in preparations for the forthcoming ceremony, that I was busy with arranging fundraising events and appointments with guests of note. 
However, I have recognized my mistake and fulfilled the assignment in line with expectations. Please, find it enclosed in this email. 
I beg your pardon and request you to give me permission to submit my work today. Please, be assured that such a situation will not happen again. And I promise you to improve my academic performance from now on.  
Sincerely,
(Your full name)   
Illness
It can happen to anybody, as when a person is ill or sick, his/her working ability is much lower than in the normal state, and productivity reduces to zero too sometimes. Such situations include physical injuries or traumas, unbearable migraines, etc. In any case, it is better if you can provide proof that you are telling the truth. Take care to make it clear how a certain health issue prevented you from performing a task. However, whatever reason you have, either it is late submission or illness, it's advisable to let your professor know about it beforehand. If you inform your professor of a force majeure event right before the deadline, it may look more suspicious. 
Recipients
Subject: Apology for missing a class
Dear Professor (Name),
Please, accept my sincere apology for being absent during the (name of the subject) class on (date of absence).
I am sick, and I'm getting treatment at home.
As soon as I regain strength, I will come back to class.
I hope for your understanding. Thank you.
Yours faithfully,
(Your full name)
Home Assignment Clarification
It often happens that students need to email a professor to better understand the task and requirements if they failed to comprehend it. Together with clarifying the task for yourself, it may be necessary for your groupmates too, or even for the professor himself/herself. In a perfect world, professors examine the instructions from top to bottom, and they may even discuss them with some peers to make sure it's not easy to understand for other people. Besides this situation, students may require clarification from a professor when they are doubting the relevance of the data source for their research paper or need approval for a chosen topic. 
Recipients
Subject: Deadline for completing a project 
Dear Professor (Name),
I have a question regarding the due date of the Natural Disasters Project.
According to the assignment sheet, it is due next Wednesday. However, this morning you said that the presentation would be in two weeks. 
Could you please clarify this issue by email or in class?
I look forward to your reply.
Kindest regards,
(Your full name)
Basic Rules When Emailing a Professor
Emails are primarily formal or official messages – they can be compared to classical letters, and they really resemble them in a form and style of writing. That is why for composing them, you should bear in mind similar rules to those which you adhere to when writing a conventional letter:
Keep clear of uncertain or improper subject lines. And what is even worse than a bad subject is the absence of a subject at all. Such email titles should be brief but provide a clear message for a recipient so that he/she gets an idea of the content of your message. This is especially important when emailing professors, considering the fact that they receive hundreds of emails every day. So, the clearer the subject you have, the more chances you have to receive a fast reply.
Address your recipient in the appropriate way. If the addressing line is missing in your email, it will be perceived as disrespect for your recipient, and as a whole, it is non-natural. The good news is, you can write "Professor" (or his/her title, for example, Dr.) and then indicate his/her surname. Actually, you are allowed to use "Dear" in the very beginning, and it sounds totally ok unless you feel uncomfortable writing it. So, you can just skip it if you want.
End your email in an appropriate way. For example, "Sincerely", "Respectfully", "Kindest regards", "Regards", after the first two, write your name. Additionally, look out for your email signature, on mobile devices in particular. Some odd information may be adjoined to it, indicating the device you use or an app with the help of which you've sent the email. In other cases, these signatures can automatically add ending formulas that basically duplicate the ending you wrote manually.
Adhere to spelling and grammar rules, check punctuation, capitalization. Stay clear of informal language to avoid looking unprofessional. Besides, your professor may not even get a clear idea of your writing if you use confusing language. If there are some errors in punctuation, your text will be harder to read and comprehend. Don't use emojis, smiles, and others of that ilk (fancy fonts, colored text, GIFs), which are more suitable for messaging in apps with friends. Here it will look improper. Always double-check your text for any mistakes, such as missing words, misprints, autocorrected text.
Facilitate the task for your professor. It would be very helpful if you attach the documents or screenshots of certain pages in question or insert the links in your text to the respective sources. By doing this, you help your professor to solve the issue easier and faster. As a result, you will get a reply quicker. 
We are sure that it will not be a problem for you to write an official email, as you know how to email a professor from our instructions and guidelines. The thing you should remember, though, is the importance of such communication. In spite of special rules and formalities, this form of interaction can result in efficient task fulfillment and a better understanding of your professor. 
However, if you happen to feel any doubts about writing the first official email in your life, feel free to look for assistance on our platform.