What is a personal statement and why is a personal statement format important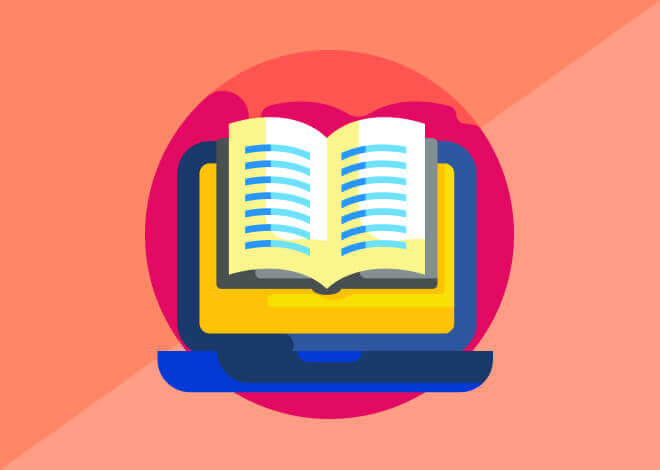 2022-09-19
When you decide what professional goals you want to accomplish in the future, you might want to choose a professional or a graduate school that will satisfy your intent. In this case, one of the most important parts of the application that can produce a favorable impression is your personal statement.
 Why should you write a great personal statement?
The committee is eager to know your academic abilities. Your personal statement provides important information that cannot be obtained either from tests or your resume. If you want to produce a great first impression on the committee, write a superb personal statement. This is especially significant if you are going to hand in your personal statement instead of an interview. In this case, to use a proper personal statement format is vital.
Don't make your personal statement an explanation of why you have to be admitted to the program you've chosen. You should introduce yourself to the committee and uncover your strengths. Your self-reflection should make a great first impression.
Various advice might be given on what to write in your personal statement and what not to write. It doesn't matter what position you are going to apply for, be it a law school or a medical school, your personal statement should be appropriate for it. Take your time thinking about your life. Understand what is significant for you, what events have changed your life. Your personal statement should include facts that might interest the committee, and that cannot be found in your test scores or your resume.
Give your personal statement to your friend or parent to read and carefully check it. You might also address for help a faculty or a career center in your area and have your personal statement reviewed.
What is the best personal statement format?
To write a great personal statement, you have to show your professionalism and readiness for your chosen career. Personal statements are normally up to 500 words (one or two pages). You should separate your single-spaced paragraphs with an extra line. To make your personal statement easily readable is important. A standard formatting convention and a typeface will help you with that. If your personal statement is longer than one page, there should be a header containing your name and the page number. In some cases, a school might ask an applicant to submit additional materials like CVs, presentations, and resumes. You should study the instructions beforehand and follow them accurately.
The committee also reads your personal statement to check your communication and writing skills. Writing a personal statement is a great way to express yourself. An easily read statement without errors, that has appropriate transitions between paragraphs is usually evaluated highly. Don't forget to focus on the topic.
It's important to answer the question from the prompt. Some applicants forget to do that. Read the prompt carefully and write down ideas that might come to your head, only after that, you can start typing your personal statement. You should have a lot of ideas when you
start writing. Make sure you use words with the correct meaning. Write your first draft, read it several times attentively. Look for errors and correct them. Misuse of words is a sad mistake that irritates the committee and makes your statement seem dull. It's recommended not to use too many new words and phrases or jargon language. Don't use the word if you don't know its meaning.
The selection committee might consider your work sloppy. Errors also distract the reader from the main thoughts of your statement. After you've written it, read it attentively and give it to someone who knows it to read and proofread it. Make sure to ask if the statement portraits you accurately. It should represent you and be personal. See, if you have answered the questions and expressed your thoughts correctly.
To produce the best impression, write a strong beginning
As the admission committee reads several hundreds of personal statements every year, you should try to make yours stand out. Using a compelling opening paragraph might be the greatest way to do that. If you use your creativity, you will write something that won't leave the committee indifferent. To grab the attention of the committee members, you might use interesting information, for example. Try to present yourself from the best angle. Be creative, avoiding being weird.
Types of personal statements
We may distinguish two types of personal statements.
A general personal statement is an unrestricted prompt such as "Introduce yourself." Such statements are the most difficult to write. You need to think a lot about writing a better statement. Try to avoid cliches and banalities. For instance, if you apply to medical school, you might want to write that you want to help people. Being unique is one of the most important goals when you write a personal statement. To write that you've always wanted to be a doctor will not be a good idea. You are working towards your professional goals, and writing such cliches in your statement will be a waste of time.
There may be more definite questions for you to answer in your personal statement; for example, "What interests will you pursue after having been accepted in our school?"
If you apply to a business or a graduate school, the high chances are that you will be asked to analyze a problem and offer a solution. In such statements, applicants show their abilities to solve problems. Try not to write something only because you think it's something the committee member wants to hear. Your creativity and problem-solving abilities will always be appreciated by the selection committee.
To write an impressive personal statement, you should explain several important points:
why you intend to continue your education;
why the selected program is interesting to you;
what areas of scientific research interest you;
what your career aspirations are;
Write about your education and experience, your work interests, and career goals. You should have plans that will show that you will use the benefits of education to the fullest.
Useful tips to write an excellent personal statement
Write a personal statement for every school you apply to.
If you want to write an impressive personal statement, you should do research about its programs to demonstrate deeper knowledge of the school.
Don't duplicate the information from other parts of the application in your personal statement.
In this article, we have collected important information about a personal statement and useful tips on how to write it. Using a correct personal statement format is essential to produce a positive impression upon the committee. Taking into consideration the importance of an impressive personal statement for being accepted, you should pay your utmost attention to our advice from this article that will be useful for any applicant.