5 paragraph essay outline and structure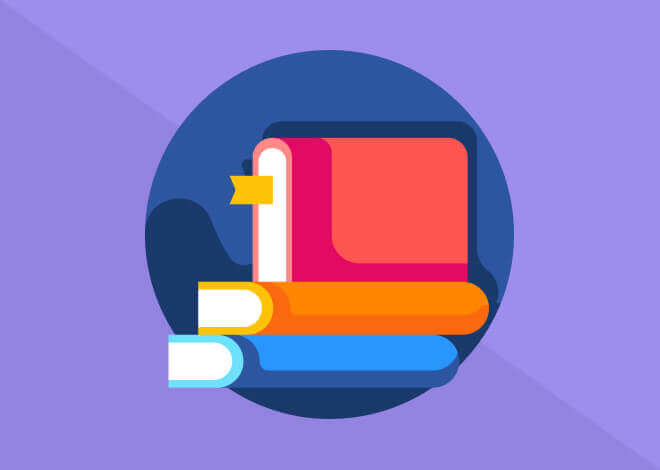 2022-09-19
I guess all students are familiar with a 5 paragraph essay because from time to time they need to complete it as a part of school or college assignments.
It is rarely used by professional writers but as a student, you can face such essays at schools, universities or in such tests as TOEFL or IELTS. 5 paragraph essays are a great tool to evaluate your knowledge of the topic without going into tens of pages of text.
Such essays help to give a clear answer on the topic and not to bore the reader. Writing a 5 paragraph essay outline should include an introduction, three body paragraphs, and a conclusion. This task becomes very simple if you understand what to do.
How to write a 5 paragraph essay
You have probably written tens or even hundreds of school or college assignments. This means that you are well familiar with peculiarities of essays, research papers, reports and so on. Luckily, a 5 paragraph essay is quite simple and the key to your success lies in completing the task according to the accepted standards of structuring and formatting the text.
Don't know where to start? Not sure how to structure the assignment to make it readable, simple and clear? Just read our 5 paragraph essay outline example below and you will never have to worry about missing the deadlines or including irrelevant information to the text.
5 paragraph essay structure
The first paragraph of your essay should contain information on the topic you are going to discuss. Start with general data and end with a thesis statement, which describes the main ideas of the paper and your own vision of the topic.
The best way to grab readers' attention is to start with a catchy sentence. Consider essay introduction as a video trailer, where general information about a movie is given, including a few intriguing scenes.
Your thesis should also contain a powerful argument, which will become a basis for the future paragraphs. When proofreading the draft, you need to pay attention to whether your main paragraphs correspond with your thesis. If not, you will have to change it.
Don't forget to finish your introduction with a hook sentence. Here is where you can motivate the readers to learn more. It can be a rhetoric question, a story from your own life, a quote or shocking statistics.
Just make sure whether the information in the hook sentence is appropriate and is relevant to the discussed subject. For example, when writing about World War 2 it is better to avoid jokes or anecdotes.
Body paragraphs are the heart of your essay. Here is where you tell about all the facts, ideas and findings on the topic in order to support the thesis. Don't forget that all of the ideas should be backed with examples and reliable details, taken from solid sources.
Such sources may include books, publications, the experience of a trustworthy person and so on. Provide catchy details, colorful examples that would illustrate your ideas and make them clear and persuasive.
The number of arguments usually ranges from 3 to 5, depending on the volume of information you want to share. Try to devote a separate paragraph for every argument and to back it with reliable data and explanations.
Start with the most powerful argument. In the second paragraph, you can tell about a weaker argument, while the third one should also contain a powerful idea to leave readers with a positive aftertaste.
Pay careful attention to the body paragraphs, because here is where you can impress the teacher, influence the minds and hearts of your readers and show all of your skills and knowledge. If you lack ideas or inspiration, you can always download 5 paragraph essay example college or school students have shared and save lots of your nerve cells!
In the final section of your paper, it is necessary to restate the main topic and your thesis statement. However, you need to choose different words and lexis not to repeat yourself. If possible, add some details that would emphasize your arguments and would engage your thoughts into one coherent picture.
Take a minute to think of the impression you want your readers to have after finishing your essay. Make sure you use all the tools and instruments to make them want to read more of your works or to learn your opinion on other subjects.
It is also possible to repeat the main arguments that were discussed in your body paragraphs. Then summarize all of them. This is a reverse model of an introduction, where you need to start with more specific details and to end with general information.
Keep in mind that the conclusion is not a place for introducing new facts and details. If you find any new arguments or facts that you think are important, it is better to get back to your text and find an appropriate place for such information.
Close your conclusion with a hook sentence that would motivate the readers to explore the topic further!
Writing a 5 paragraph essay. Best tips
When you are working on a five-paragraph essay, you may face different challenges on 5 paragraph essay format, content or structure. Not to let that happen we have prepared a list of tips, which will help you to get the highest grade and to save lots of time:
Add a hook sentence to the introduction and conclusion. It is a piece of information (a quote, a joke, a personal story or an example) that will intrigue the readers, will make them laugh or will melt their hearts. Choose your hook wisely, considering the general tone of your essay;
Broaden your vocabulary by using thesaurus and dictionaries. Your lexis should be vivid and academic;
Try to be creative, including interesting ideas, catchy details and unexpected elements to your text. However, they must correspond with the topic and to be appropriate;
When your essay is ready, make sure that there are no mistakes and misprints. Poor grammar or spelling may ruin even an outstanding paper;
When reading the draft, make sure that all of the details are relevant. If you find any pieces of information that don't contribute to the story, delete them;
Stick to the outline you have prepared. With its help you will be able to include all of the details, to save lots of time and to avoid unnecessary stress.
In case you have any questions or doubts, it is always better to contact your teacher or other specialists, who will clarify the assignment and will tell you how to solve the problem.
How many words is a 5 paragraph essay?
As you already know, such an essay should contain five paragraphs. Each of them should be approximately 100-200 words long, so the general length of your essay should be around 750-1000 words.
However, your tutor may have particular guidelines and requirements, so it is better to ask for them in advance. In such a way you will be sure that you are not missing out on any important details. If a 5 paragraph essay is a part of a test, most likely the requirements will be written in the task's description.
In case you don't have any specific rules on the number of words, you can download a 5 paragraph essay outline template. With its help, you will understand the subject better and will also see how many words a regular essay contains.
Writing a 5 paragraph essay outline with us
If you feel tired, not knowing what to write about or just need someone to help you polish your draft, you can turn to our writers. They are native English speakers, have many years of writing experience and know exactly how a flawless essay should look like.
Contact us any time, give details of the order and we will do the rest! Academic assistance has never been so simple, fun and affordable.