How to Write a Newspaper Article – Recommendations and hints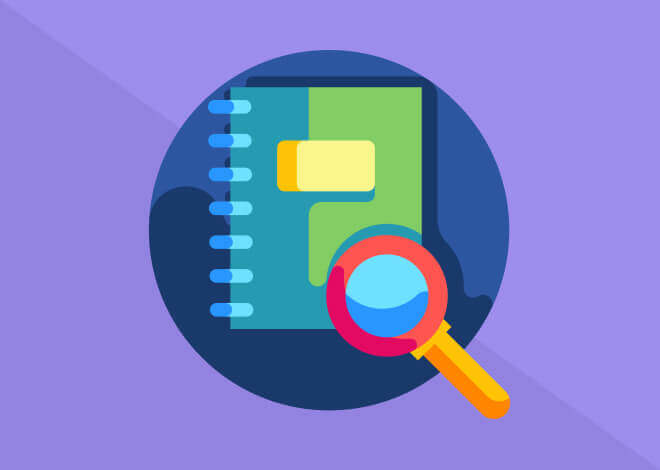 2022-09-22
Numerous writing types and genres exist. They differ by the way you present information and what purpose you pursue. For that matter, newspaper articles serve as a significant tool to cover events and convey information to people.
Newspaper articles refer to toa journalistic style. It is common knowledge that in addition to providing information, they have a great influence on the opinion of readers about different political and social matters. And among various journalistic techniques, the "inverted pyramid" structure is definitely the most suitable.This technique lies in the fact that you provide the main and most relevant information in the beginning, and supplement details follow next. It means that readers perceive significant facts at a glimpse. And if they have time to read the whole article, they will find the description of these facts further.Nevertheless, a newspaper article must be composed on the basis of objective data. Whatever event or issue you describe; the source has to be verified and on good authority.Besides this, a good article should incorporate catching title, byline, gripping introduction, and consistent details. To know more about how to write a newspaper article with a bang, find our tips about format and construction ahead.
Roadmap on Writing A successful Newspaper Article
Whether you are a student, who got the assignment from a professor to write a newspaper article, or a fledgling journalist, our tips and recommendations will prove useful and put across how to write a newspaper article with flying colors.
Explore
To make your newspaper article informative and complete, start with doing research and exploring facts and details from the source.
Get in touch with the sources
There's no time to spare – agree upon a meeting with your sources well beforehand. Thus, you will have time to prepare for the interviews. To be sure that information is solid, make arrangements with no less than two original sources. Together with that, find a source with an opposing view on the matter – it will save you from looking bias in your writing.
Pay attention that your sources must:
Be well aware of the field they describe.
Have massive experience, which you can lay upon in your article.
Include witnesses, able to provide firsthand information.
Interview
Face-to-face meetings in a comfortable environment, like an office or a café, are good for interviews. It's a good idea to record your conversation, of course, if the interviewer agrees to it:
It allows you to have several interviews in one day without getting confused in discussions.
You obtain a direct speech for citing in your article.
Examine other sources
Don't disregard other sources too: approved Internet materials or libraries, where you can examine scientific reports or journals. And look for facts and accurate data.
Go to the library or use official Internet resources.
Provide references at the bottom of your article to make the information look trustworthy.
Revise the figures
If you provide any statistics or digital data, make sure to double-check it before publishing – any discrepancies may cast in a negative light to your writing. So, prove the credibility of the source and check if the data is updated.
Work on structure
As soon as you accomplish the above-mentioned steps, proceed to the next stage– work on the article structure.
Think of a head turner and in-depth headline
A mediocre title will not engage the audience in reading your article. Try to make it both catching and in-depth to give insight into the plot of your article:
Make it explicit and short – up to 5 words.
A decent headline can immediately answer the questions: what/who? When? Where?
Try to compose a heading after the article is finished – it will help you to find more suitable words for the title.
Elaborate your introductory paragraph
Your introduction, or lead, as it is often called in newspapers, is a significant part of the article. Making your lead gripping and informative is the first tip on how to write a newspaper article successfully.
If you struggle with writing a newspaper article, you can always count on our expert writers. However, for your own knowledge, we've gathered useful information about the techniques to make your lead impressive.
So, first of all, lead is your introductory paragraph. It will define whether readers decide to examine the article or consider it bland and put it aside.
A decent lead gives readers a hint of what will be further in the article without splitting the beans.
The tips below might be handy for making a lead worthy of attention:
Outline core details: You should include the information into your lead which answers the most frequent questions, like What? Who?, Where?, When?, Why? leaving the details for the further paragraphs.
Brighten up an arguable point: Such things provoke readers' interest.
Particularity: Keep your introduction short but insightful.
Meaningfulness: Always aim to introduce information, which your audience is interested to perceive. So, use your lead as a hooking synopsis, and not a distortion of reality.
Germane words: Relevant fancy language can make your writing more genuine. Use active voice to sound specific.
Provide updated data: In case your readers are aware of the topic from other sources, make sure to whet their appetite with fresh information instead of repeating others.
Truth: Make sure to provide only credible data.
Main Don'ts
Don't Exaggerate: Your newspaper article should be a reliable source of information, so avoid embellishing facts or too ornate language.
Don't engage in the empty talk: to keep the audience interested, try to provide only relevant information without unnecessary descriptions or repetitions.
Don't make banal leads: Try to think outside the box to keep your readers from getting bored from the start.
Don't start with the 3rd person singular: Your readers expect clear and conceivable information, so keep track of your words.
Stick with the timeline
Use the inverted pyramid technique to build your lead properly – provide the most relevant things first. This sequence order will make the article more informative and easier to comprehend. Current data should be supplied in the first lines.
Next cover the details
If your introduction is catching enough to make people continue reading, it is time to provide additional details to cover all the points of your story in detail. Penetrate your readers into the context and provide background information. Keep your paragraphs brief (up to 5 lines) for comfort reading.
Usecitations
When stating information from sources, don't forget to include citations. It will add credibility to your article and your organization.
Don't use long quotes. And make sure to indicate the sources used.
For instance, "A homeless was found with a stab wound', stated ambulance team."
Don't over-egg the pudding with too many citations, though.
How to finish
You can finish the article with a quotation or a website link to the organization, which you describe in the article.
Variant 1, "the government assured the citizens that all measures are taken to liquidate the fire," saying 'We committed all resources to extinguish the fire".
Variant 2, "The restaurant owner announced about their bankruptcy".
Mind the style
Understandable Language
A newspaper article is not academic writing, so the language must be simple and comprehensive for a different audience. Recondite phrases might repel your readers instead of informing them. Use short and easy-to-read sentences and avoid ambiguity to reach more people.
Direct sentence structure
The aim of a newspaper article is to explain what happened or who did it. Thus, use active constructions to prevent indefiniteness. A passive voice may do a disservice in this regard.
Avoid subjectivity
Newspaper articles have to inform people of events and provide fresh information based on facts and proof. Your personal attitude is inappropriate here. Try not to hyperbolize the details.
Refine
After your article is finished, make sure to double-check your writing and fine-tune it. Check if the text looks objective and informative enough, if it is easy to read and if it accomplishes identified goals.
Ascertain that all quotations and remarks are comprehensible.
Do a literacy test for your article.
Show it to your colleague or friend for a fresh perspective.
Check your article again and create a version ready for release.
Summary
To keep it simple, be assured to use reliable and authentic information, do your best to make a gripping lead an attractive headline, as well as adhere to the format. If you take heed of our recommendations, you will not more doubt how to write a newspaper article.