Ethics Paper is easy with our guide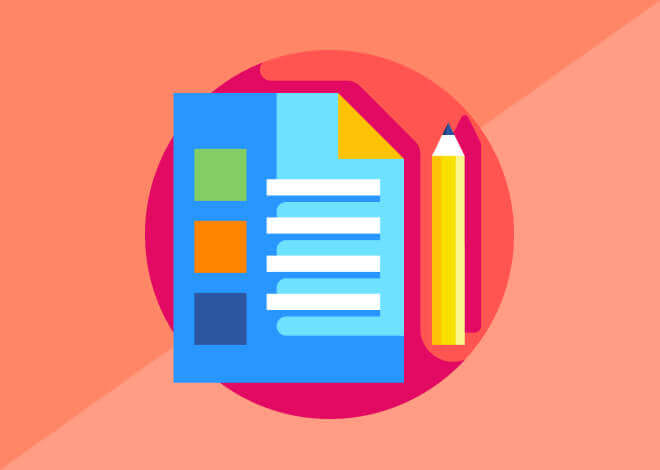 2022-09-19
We are making ethical choices every day. We are doing it unconsciously and do not think too much about them. Ethics is far more than certain rules and moral principles. It is such a philosophy branch that is searching for the answers to specific questions related to family relationships, professional duty, justice, and more. How do animals treat betrayal? What is the origin of morality? Why people argue about evil and good? How technologies modified our perception of justice?
If you want to write your ethics paper the right way, you are in the right place at the right time. Here you will find the instructions and tips on how to do it the best way. Also, we prepared a list of topics for your ideal ethics paper.
How to write an ethics paper in 5 easy steps?
Step 1. Pick a topic connected to ethics.
Check the list of topics below or browse the Internet. Note that ethics paper is not a description of your opinion on a certain ethical-moral problem. Here you should discuss counterarguments and arguments. Ensure you have a lot of supporting data on the selected ethical problem.
Step 2. Create an outline.
There is a specific style of writing in every discipline. In ethics studies, you are required to utilize the argumentative reasoning in the paper. Here is a sample of ethics paper structure:
Underpin why the topic you have chosen is essential and challenging for consideration.
Generate a solid thesis to be defended.
Back up the thesis statement with arguments.
Create possible counterarguments.
Elaborating on the thesis statement, reply to every counterargument.
Define the significance of your thesis statement and summarize it.
It is not strictly required to follow all the sections. You might skip writing according to chronological order. Begin your paper at any part you like.
Step 3. Write a clear ethics essay introduction.
A proper intro of any paper must be straight to the point and short. Firstly, you should define your topic and a viewpoint you will be defending in your paper. Secondly, compose the structure of your paper since the reader must be aware of the main points you will be discussing. Determine the main arguments in a brief manner.
How to begin an ethics essay? The most appropriate way is to begin it with a popular fact, misconception, or a question which you will answer in your piece of writing.
Step 4. Write the body paragraph.
As soon as you develop a thesis statement and the specific approach to your arguments, it is necessary to set up the body paragraphs in a step-by-step structure form. Moreover, if you give several arguments to back up your thesis, you must not include a few arguments in 1 paragraph. Create a separate paragraph for each argument. You will consider each argument clearly.
Step 5. Write a conclusion.
Restate your thesis statement. Compose a short summary of the things you wrote in your main body paragraphs. Do not include any new data in conclusion. Define why a certain ethical problem is necessary. Finish with mentioning of your opinion and the reason why you think your position is correct.
Step 6. Reread and edit the final draft.
Ensure your piece of writing is simple to understand and read. You might find that some of the claims are not strong enough or lack supporting pieces of evidence. You are welcome to add more data in each section. Cut all redundant sentences too. Check if the instructions were followed, and the essay features a proper format.
Tips on how to write an ethics paper
Avoid using rhetorical questions. As soon as you set up a question, you are to answer it.
Ensure you understand the sense of each word you utilize in your paper. Do not intentionally use complex words to impress your professor.
Write concisely and clearly. Remove all meaningless sentences and phrases. Be attentive in using adverbs and adjectives.
Back up your opinion and arguments with ethical sources. You might utilize the traditions of a certain country, a particular philosopher's opinion, or the Bible.
Mention claims on the problem by respectful authors. Add the citations to back up their opinion.
Create a list of misconceptions upon a certain problem and provide answers to them.
Select a certain case study that is related to the topic. Analyze it in your paper.
Ideas for your ethics essay
Check out these suggestions if you want to write a perfect ethics paper:
What is the difference between the ethics of one country and another? What influences on ethics diversity?
What is the way ethics modified over the years? Describe the way ethics of the contemporary world are different from the ethics of the 19th century.
What are the main principles of the USA's ethics? What are the most moral and ethical problems in the USA: unmarried sex, abortion, LGBT relations, euthanasia, etc.
What is the relation between climate change and ethics? Analyze COMEST and UN Declaration of Ethical Principles.
How the antique philosophers like Socrates react to ethics? Analyze his rationalism from the contemporary perspective.
What is the origin of morality? What are the main approaches to it? Which one of them seems to be the most appropriate for you? Analyze the roles of righteousness for the community and how it impacts the formation of the nation.
What is the ethics of violence and war?
Is capital punishment moral? What are the conditions when the death penalty can be justified?
Why can we not put morality in artificial intelligence (AI)? What are the possible surprises in machine learning?
Is it moral to wear clothing from animal fur? Is it normal to eat animals? What is the animal testing moral side?
Is it normal to have a baby, not in a marriage? How do you treat the relationships between lesbians and gays? Is polygamy moral? Must people be married to have sex?
Is it moral to do medical research, utilizing the stem cells that are obtained from the human embryos? Is human cloning normal? Is it moral to clone animals?
Is it normal for all people to share the same values and behave the same way? Will it damage or benefit society?
Should confidentiality be abandoned? What are your ideas about the privacy of personal life?
Is synthetic biology normal? Should synthetic life forms be free?
Should the birth artificially be controlled? What can be done to prevent the world from growing of population? Should the birth rates be controlled by the government?
What are the ethical norms in science? Can it lead the world to destruction?
What do you think about colonization on other planets? Are there any other forms of life?
Final thoughts
Composing an ethics paper might be such an interesting and exciting thing to do if you follow the guidelines mentioned above. However, if you feel worried about it, you should not panic! We are here to offer our helping hand to you.
It means that you can always ask our professional writers to help you cope with the task and generate the most outstanding piece of writing.
We know that uniqueness is the priority for you, so we do not tolerate plagiarism of any kind. Only brand new and fresh paper is our product. Our experts are experienced enough to produce the masterpiece according to the instructions you provide, meeting the deadline.
Order an ethics paper now and enjoy the opportunity to live the life you like!