Outline for Persuasive Speech: tips and examples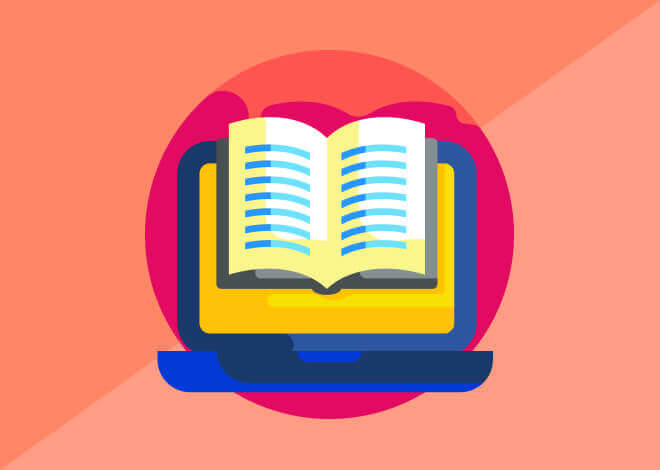 2022-09-22
Giving speeches has been classified as innate rather than acquired ability. Some people are born with eloquence and verbosity, making it easier for them to influence an audience. Unfortunately, however, other individuals are subjected to 'speech training' to improve their spoken skills for purposes of persuasion. The debate of "Nature vs. Nurture" dictates that even 'non-eloquent' people can grasp the art throughout their livelihood. We learn that one's passionate nature for speech delivery should be supplemented by knowing the basics of persuasive speeches.You shouldn't dismiss people who are unable to deliver speeches because they can unlearn any matters that limit one's success. The outline should state the primary idea as it will be the focus of the speech. Working on the outline for persuasive speech should involve a step-by-step process to enable understanding. For the acquisition of more information on the write-up process, there are many online outline templates at your disposal. The problem comes in when you do not have the knowledge of picking the correct sample, out of the numerous existing ones. This article will help ease the process, and teach you the requirements of writing an outline for persuasive speech. The end goal is to draft a speech which is persuasive enough for your audience.
How to write a Persuasive Speech Outline
The Outline for a persuasive speech step 1: Pique Audience's Interest
Well, writing from a vague point of view is bound to augur disinterest in the audience. Stating the article's point is necessary to keep them away from unnecessary guesses. Right from the beginning, you should pique and grab the audience's attention.
Like with essays, the writer is supposed to start with a "hook" that captures the readers' attention. If you follow the same concept, you're bound to attract a large amount of traffic, as the audience learns the art.
With the introduction, you should also include a "hook" that allows the audience to give you all their attention. Starting with anecdotes and unnecessary information may confuse and derail them. At this stage, having an idea about the persuasive speech increases the audience's attention span. You may replace the anecdotes with jokes, quotes or rhetorical questions. Anyway, assuming you're more inclined to using anecdotes, ensure they are not time-consuming enough to cause digression. If at all you decide to make jokes, be wary of the topic's limitation as some of them may appear offensive to the audience. For example, quotes that may capture the audience's attention include:
"The definition of insanity is doing the same thing over and over again, but expecting different results." – Albert Einstein
"You don't need to be a genius or a visionary or even a college graduate to be successful. You just need a framework and a dream." – Michael Dell
Furthermore, some of the interesting rhetorical questions may include:
How many of you understand the sole purpose of persuasive speeches and public speaking?
Does anyone know the correlation between stage fright and speech delivery?
What do you know about some of the renowned public speakers in the world?
Here is a sample of a non-digressive anecdote:
Are you aware that sleep paralysis is mainly caused by exhaustion? Well, I learned about this a few months ago after having the bouts at 3am each night. I work three jobs and rarely get enough time to rest. Most superstitious people are, however, convinced that sleep paralysis is caused by evil spirits. Can we discuss this?
You should understand that the examples of quotes, rhetorical questions or anecdotes should not necessarily be connected to the topic. If you focus on acquiring a link, the information delivered to your audiences will be limited. Exposing them to different analogies is a way of capturing their attention. You can still stick to your topic while giving some of the examples. If you're writing about texting and driving persuasive speech outline, you can tell the audience about a real-life incident along the same lines or state facts about the topic. For instance:
We may assume that since some people are good at multi-tasking, they are capable of texting and driving at the same time. I remember three years ago, my friend lost his life because he was replying to a text, which distracted him from focusing on the road. Believing that we can drive well even with distractions leads to more accidents on the road.
When you implement verbosity and engage your audience, they feel valued and this influences the speech delivery. The introduction should include content that affects the audience's emotive side. With this, you are capable of earning their trust, improving the feasibility of your speech.
In a nutshell, an introduction should avoid:
Inclusion of jokes and humor that appear offensive or insensitive to the audience
Including verbose anecdotes that lead to digression.
The Outline for a Persuasive Speech Step 2: Disclose the Problem
Immediately after sharing the primary point, you should look into the disclosure of the problem. A persuasive speech, after all, is a tool that offers solutions to issues. Some assume this approach is the legitimate "call for action. «When there is an issue to be resolved, you should persuade the audience and acquire a reaction from them. For instance, if you do not support "texting and driving," make sure the audience understands your position and logic. Convincing the listeners may involve:
Talking about the issue while offering practical examples. As mentioned, you may narrate a short anecdote about "texting and driving" if the topic along those lines. Assuming your story is about the loss of life caused by "texting and driving," the audience will understand your position from a real-life perspective.
Give the listeners precautions in case they do not adhere to your suggestions. You should inform them about their role in the problem, and the consequences of ignorance.
Not beating about the bush. When you're specific, it makes it easier for the listeners to know the reactions needed.
Incorporating particular sets of data (such as quotes, anecdotes, rhetorical questions) to supplement the delivery of the issue or problem.
For example:
"Texting and driving" has been proven to be deadly as it exposes drivers to road accidents. Avoiding such discussions places individuals, especially the youthful ones, in hazardous spaces. When people text while driving, they are distracted and do not fully focus on the road. Completely ignoring the issue may lead to fatal accidents and even death. According to Texting and Driving Accident Statistics, "Each year, about 1,300,000 people are killed in road accidents… this means over 3,000 people die every single day due to collisions on the road."
In this portion, there should be no inclusion of vague points, guesses or hints for the listeners. Ensure you're more straightforward. Capture the audience twice as much as you did already. Here, you should continue pressing on as it is not yet the final step of writing the persuasive speech outline.
The Persuasive Speech Outline Step 3: Offering Solutions to the Problem
This is one of the important stages while writing a persuasive speech outline. You are expected to offer a solution to the problem or issue. It should also not be vague for the sake of the audience.
Be verbose and give the audience proper directives. It is your duty to give them assurance, and inform them of the changes to be made afterward. At this point, you're done using examples, assumptions and hypothetical situations. You should:
Commence by giving straightforward instructions.
Offer an illustration to the audience, proving that the solution will be effective.
Work against any refutations presented. You should strive to prove your position. Be confident and show the audience that your points are right.
Show the audience the consequence of their actions (or lack thereof).
A workable solution would be:
Either put your phone on silent or turn it off to avoid any form of distractions while driving.
At this juncture:
You should not use any ambiguous words. Only employ clear words that are recommended for persuasive speeches.
The Outline for Persuasive Speech Step 4: Build on your Point of View
You should now enlighten the audience about your point of view. Since there are certain differences that'll be made by the solutions, the audience should be aware of them. You should illustrate to them the benefits to be accrued if they listen to your advice. For further persuasion, you may expose the listeners to the consequences of not paying attention to the solutions. The audience should have knowledge from a broad angle, to avoid any biases. For emphasis:
Show the differences between the lives of the individuals who pay attention and those who discard the pieces of advice.
Do not leave the audience in oblivion. Explain and illustrate the repercussions of their non-involvement in the change process. When they understand the direness of these consequences, the listeners are bound to give you attention.
Focus particularly on the pros (and benefits) of the solution. The audience may be more persuaded when the consequences are positive and helpful.
An effective example is:
Ensure that the audience understands the extent of safety attached to avoiding the practice of "texting and driving."
Looking at the negative effects means that you should share some statistics of fatal deaths with your audience. When they learn how many people lose their lives due to texting while driving, they will be more careful. You should ask your listeners if they are willing to face death caused by texting behind the wheel. Practicing safe driving should be an 'ethical' way of exercising one's driver's license.
At this juncture:
You should mention the need for "fast" action. After discussing the problems and solutions, the outline for persuasive speech should look into the final actions.
The Persuasive Speech Outline Template Step 5: Call to Action
You're now in the last step, and the audience should take action. There's no more time to waste. This stage is quite crucial and you should act in an urgent manner. If the audience stalls and uses up any more time, there may be an acquisition of solutions. An example is:
Ensure that you don't allow technology to interfere with your life on earth. If you can, please switch off your phone or wait until you get home to continue texting.
A superb conclusion does not involve:
General persuasion. You should avoid any form of generalization while persuading the audiences. Telling them that other people are involved in the "call to action" is not enough persuasion.
New information
Conclusion
You should utilize the persuasive speech outline template to deliver a flawless speech. Apart from texting and driving persuasive speech outline, here is an example of persuasive speech outline or persuasive speech outline format focusing on equality:
Speech Title: Equality for All Public Figure: Gloria Anzaldúa
General Purpose: To inform + To persuade = To praise
Specific Purpose: To praise Gloria Anzaldúa about her scholarly nature in the fields of feminism and queerness.
Thesis: Gloria Anzaldúa fought for the rights of women and LGBT groups in society.
I. Introduction
A. Imagine trying to explain to people why you are interested in fighting for the rights of queer people and members of the LGBT community? On top of this, you are also interested in castigating those individuals that demean women. Gloria Anzaldúa believed in the feminist and queer theories to handle the rights of women and the LGBT community, respectively (attention getter).
B. Before I became well-read about Gloria Anzaldúa, I did not necessarily respect the rights of the minorities. My subtle homophobia made it difficult to accept people that were not heterosexual in nature. Anzaldúanot only focused on the LGBT groups, but she was also an activist for women's rights (credibility & common ground).
C. Gloria Anzaldúa fought for the rights of women and LGBT groups in society (thesis).
D. I will cover two areas:
Anzaldúa's activism: She promoted equality for all on behalf of the LGBT members and women whose rights are denied.
Anzaldúa's works: In mixing English and Spanish, for instance, she managed to promote cultural equality. Her works also contain themes of versatile sexual preferences, races and feminist ideas.
Transition: I would like to commence by telling you about how Anzaldúa began working as a human rights [LGBT and women] activist.
II. Body
A. I am glad to exist in a period where open-mindedness is not a rarity among most people. There are numerous individuals that destroy other people's livelihood by upholding homophobia and patriarchy. To me, the main purpose of Anzaldúa's activism was supposed to rid people of stereotypical mentalities in society.
1. LGBT History Month –In 2012, Anzaldúa was among the 31 equality icons as per the word by Equality Forum.
2. National Women's Studies Association (NWSA) – Anzaldúa was part of this association that worked toward protests against racial discrimination of African-American women.
3. Her works – For instance, "This Bridge Called My Back" looks into the challenges faced by women of color [due to racism] as well as the discrimination faced by lesbians and gay people. In addition, her autobiographical book, "Borderlands" incorporates the issues of male dominance, patriarchy and hetero-normativity. Most of the women did not have a say due to the prevalence and normalization of gender roles.
Transition: In addition to her role as an activist of the rights of women and the LGBT community, Anzaldúa uses her works and writing to enlighten people about equality or lack thereof.
B. Anzaldúa works: To 'voice' out issues, sometimes it is important for the activists to carry out their initiatives in writing form. It may be easier to raise awareness and understanding for women and LGBT group members through sharing their experiences in writing.
1. She was a poet –Some of the poems such as "To Live in the Borderlands" and "A Sea of Cabbages" enlightens Anzaldúa's audience about her perspectives.
2. She was a writer and essayist – Some of her writings included "La Prieta," "This Bridge Called My Back," "Borderlands," "Light in the Dark," and a speech known as "Speaking in Tongues: A Letter to Third World Women Writers." All these works are interested in showing Anzaldúa's place in culture, feminism, and the LGBT community.
Transition: I would like to conclude this speech by remembering Gloria Anzaldúa in your day-to-day activities. Think about how difficult it would be if you were either these women or members from the LGBT community.
III. Conclusion
A. I have provided enough evidence about Anzaldúa's activism of women and LGBT groups (review).
B. I believe you now realize Anzaldúa's role in her fight for the rights of women and members of the LGBT community (restate thesis).
C. As we all work toward preaching equality like Anzaldúa, there is the need to remember that: "Life is a meaningless existence unless equality exists for every living soul."