How to write a book report: a simple guideline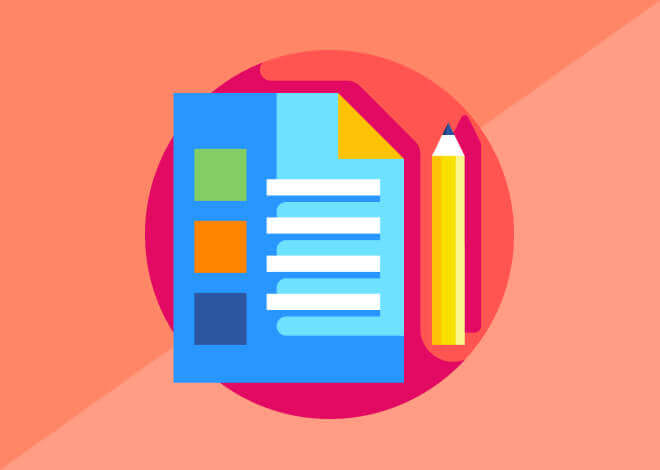 2022-09-19
At first, it may seem that book reports are rather simple: you take a book and write about it. However, many students fail or get a low grade. Do you want to follow their path or prefer getting an A?
Today we will talk about this common assignment and will try to give you as many tips as possible to make the writing process easy and fun!
So what is a book report? It is a written assignment or a presentation, which summarizes, describes and sometimes evaluates a book of any genre.
In the majority of cases, it is assigned at school for the teacher to see whether a student has read the book or not.
How to do a book report with ease
Book report format high school is rather common, so when writing this sort of assignment you don't need to invent anything new and just stick to general rules. Here are the elements your report should consist of:
Book's title and publication year;
Author's name;
The genre of the book (its category or type);
Main subject, theme, and plot;
Summary of the main points that are discussed in the book;
Your own opinion on the book, which concerns its strong and weak sides;
Quotations to back your point of view.
How to start a book report
We have written a book report template for those, who are not sure where to get started. Here is how your introduction should look like:
– The first sentence, which includes information on the class and instructor, for whom the report is completed;
– The second sentence contains the book's title and author's name;
– The third sentence gives information on the number of pages and the publisher's name;
– The fourth sentence contains bibliographic data on the book. It concerns not only a title and author but publishing house, year of publication and other important details (for example, edition, translation and so on);
– The fifth sentence should include reasons why you decided to write a report in this particular book. Here are some of the reasons that you may have:
It was written by your favorite author;
You like this genre;
It was a recommendation;
It was on a reading list;
The cover looked appealing.
– Another additional sentence can be included if there is relevant information on the cover. For example, did the book become a best seller? How many copies were sold? Did it get any awards?
Book report outline and book report template
By now you know how a book format and introduction should look like, so it is the right time to discuss the rest of the paragraphs.
Paragraph with main characters
The first sentence should include information about key characters and their importance to the story. You can refer to them as Main Character(s). This paragraph will require you more than a single sentence, usually a few sentences for every character.
Paragraph with the rest of the characters
Once you are done with the main characters, you need to describe those, who are also important for the book but are not crucial. Devote at least one sentence to every one of them, providing their names, key features, and roles that they are playing in the book.
In the majority of cases, there are around five important characters apart from the main ones, so even if you just list them and tell about their key roles, you will have a ready paragraph.
Paragraph for plot's summary
This one is the most difficult and long paragraph, which should be around five-six sentences. In case you don't fit in this format, don't worry! The points, which you need to cover here should include:
Book's type (novel, mystery, detective, etc.);
Where the story in the book takes place (country or a certain place);
It's period (18th century, ancient Greece, present or future);
Other locations, which are important to render the writer's ideas. For example, houses, buildings or vehicles;
Any remarkable details;
What the main characters are trying to achieve?
What is the end of the book?
You need to cover all aspects of the book, so it is highly advisable to read it attentively and apply critical reading. Don't forget to make notes, because they will save lots of your time and you won't have to get back to the book if you forget something.
– Conclusion and your impressions
Here is where you can give freedom to your imagination and describe what you liked or didn't like about the chosen book. You can make this paragraph a conclusion, where you will summarize impressions and finish it with a few ideas.
Start this section by stating that you are writing a conclusion. Then you need to restate what you enjoyed about the book and what parts seemed boring/weak/inappropriate.
You can also write about the lessons you have learned from the story. Finish your conclusion with the final sentence, which tells whether you recommend it to others or not.
Book report format for college
Very often we are asked how a book report format college looks like. Actually, it is the same as the one for school, so you just need to get familiar with the format that we have provided above.
However, the college has more demands on the size and structure of your paper, so make sure that you find out all the instructor's requirements well in advance.
Organize your paper in a clear manner: devote separate paragraphs for every argument, stick to active voice and remain descriptive.
Make sure that there are topic and closing sentences in every paragraph, so the readers can easily track your thoughts and key points you want to render.
Book report ideas
It often happens that teachers ask their students to come up with the topic themselves. However, not every student has a favorite book or enough motivation to spend time on choosing a particular one.
There are also students, who are looking for nontrivial topics and want to impress their tutors. If you are one of them, you can choose one of the above ideas:
Imagine that you were invited to a birthday party of your favorite book character. Describe his or her likes and dislikes, personality and experience to choose the most suitable gift.
Pick a book you have read and make a game based on it! You can choose any type of games: cards, guessing, board or even video games.
Write the rules and directions that players need to follow. Don't forget to describe supplies and all the items that are needed for the game!
Take any nonfiction book that you like and create a lesson that will teach students about the things you have read. It can be a book on motivation, history, football and anything else!
Your lesson should explain the idea, give specific examples or provide a step-by-step guide on how to craft something. Present the lesson to your family members or friends to make sure you have reached the result you wanted.
How to write a book report college level
By now you have all the information to write an outstanding book report. However, it often happens that students at college or even at school have no time for the task: they need to deal with other assignments, have to work or take care of relatives.
If you are also one of such students, you can choose one of two options: downloading a book report example that will show you how to write your own one or contact our
professional writers.
We are an experienced team of experts with college and university diplomas, are native in English and love reading!
With us, you will find all the support and assistance that you are looking for.