Best extended essay examples and writing tips for every student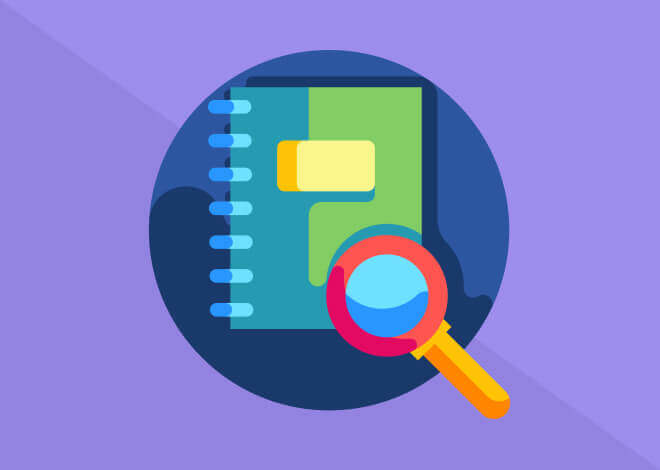 2022-09-20
As a student, you probably have already faced or will face soon the task of writing an extended essay. And it is not an easy task while its structure matters a lot for your grade.
This academic assignment requires you to choose its structure very carefully. And that essay cannot be short as many other types of essays. If you wonder how to write such a long essay, we will tell you that it is better to browse the extended essay examples and realize how to write one of your own.Once you have a template, you can easily understand what you should do. So, this guide is exactly for you. Our examples of an extended essay will help you succeed in this task and get your desired grade.
The definition of an extended essay
Even if you were assigned an extended essay but somehow missed the core material on that topic, you should first realize what an extended essay is, shouldn't you?
An extended essay is an academic paper consisting of approximately four thousand words and presenting independent research of the author. If you are going to participate in the International Baccalaureate (IB) Diploma Program (and you are if you want to get your BD), then you should know well how to write that type of essay.
This is the longest academic essay and it is an essential part of the studying process of all the students, so you won't avoid it. But you should not scare you while once you read some good examples and the main aspects of that assignment, you will do it absolutely hassle-free.
And to succeed in this task, you should follow the formatting and style guidelines, as well. So, reading an example is not all yet. Let us find out how to write your extended essay step-by-step first.
The approaches to use
To write a good extended essay, you should first write a good outline for your essay. To write a good outline, you will need to choose one of the main approaches, including:
Spreadsheet outline. This approach is not very popular and supposes you to compare sections according to their size. The paragraphs of the text should be divided into clear parts.
the approach may be helpful when you need to modify the headings and reorder different sections of the text without a necessity to rewrite or copy-paste something. It is very convenient to use the Excel document for that purpose. Colors are also very helpful in that case, so if you need to make some categories, don't hesitate to use it.
Post-in note outline. Another approach to writing an extended essay outline that means the beginning should be small and then, you should summarize every paragraph and include it in one line.
When you create your outline, don't forget about certain things that help to get more points, namely:
Using facts, citations, statistics, etc. as evidence to prove your idea;
Show the illustration of the main point with the examples;
Use some additional suggestions and opinions related to the general idea of your essay.
The extended essay structure
Despite being extended, this type of essay consists of three main parts, like any other essay – introduction, main body, and conclusion. Let us try to focus on each of them in detail and find out how you should write to them.
An extended essay introduction
As always, an introduction is the initial part of your essay that explains to your readers what they should expect from your paper. You should show the initial goal of your essay, as well as the sources applied, and the understanding of the argument.
The introduction should show the focus of your paper and guide them to the next part of it. Some experts recommend writing an introduction after you complete other parts of your essay.
Main body of an extended essay
The body part is the largest as you can understand and it contains the analysis of the research, discussion, and assessment.
An extended essay conclusion
As any conclusion, that one should summarize everything that you have already said before and what achievements you have made. In case you have faced unanswered questions or restrictions, state that.
You can summarize the results according to the study conducted. Your main conclusion should be contained in the last sentence. The conclusion affects your grade a lot. So, it should be clear, readable, and to the point for your reader. A powerful conclusion is always successful.
And to make it powerful, you should keep it short but pretty informative. Do not restate the ideas from the main body, this is a huge mistake made by students. You can just restate the main facts from the rest of your essay. You should make your conclusion related to your introduction.
You may restate the thesis statement and finish your research logically.
H2 The format of an extended essay
The extended essay should be written in a well-known format, including:
Font Times New Roman/Arial;
12-size font;
Double-spacing;
Enumerate the pages in the right upper corner;
The name of the educational establishment or student on the title page, header, or cover should not be included.
Extended essay topics
It is great if you have been assigned a particular topic. But if you have been not, it is often a problem, while the choice of the topic for your essay is a pretty difficult task. A topic is the first thing your reader will see and it should be eye-catching, relevant, interesting, and important.
If you want some recommendations in the choice of the topic, we would strongly recommend writing about something you are interested in. When you are excited about the topic, your readers will also be excited about it.
Below, you will find some good extended essay topics that may inspire you for an outstanding and successful essay:
What role does home play in our life?
What beauty is?
How to define pantomime?
The substance of humanism.
Victorian poetry and symbolism.
How Henry Moore was influenced by Africa?
Bauhaus genre and its goals.
The representatives of Renaissance Art.
Cloud-based systems and their analysis.
The structures of abstract data.
These are the topics in different subjects and you can see the main idea of how they should look and sound. It will help you create a great topic of your own. Our recommendation would be avoiding banal and easiest topics. You should write about something absolutely unique. Also, it should be something up-to-date and essential for modern people.
Choosing the topic that would be exactly "yours" is not less important. It means that first of all, you should write about something you have at least some idea about. Writing about something unknown would be the biggest mistake. And, as we already mentioned, the topic should grab the attention of your reader, so you should think of him, too.
Extended essay examples
If you have chosen your topic, congratulations, while now you at least know what you are going to write about. But it would be really helpful to read a couple of them to get a good image of how everything should look like. So, below, you will find some extended essay examples for your inspiration.
The definition of success and failure
How can success be defined? Some would call it the process of reaching certain goals and getting a good result that is accepted by society. Other people would say it is a personal achievement. But to my mind, personal achievements and goals should contribute to the community and its development.
Failure can be considered as an inability to reach particular goals or getting negative outcomes when trying to reach them. It is not necessarily a negative experience while for many people, failure is an essential part of their future success. Both success and failure cannot exist without one another, while they predetermine each other.
Life after death
Various religions of the globe believe in life after death and their beliefs are similar. Lots of people think that the wishes, hopes, and dreams of good human beings can be satisfied in life after death. They also believe that evil people will suffer forever in the afterlife. Asians are more religious. We are going to discover whether Malaysian citizens believe unconditionally in the afterlife.
How does age affect short-term memory?
Is there any connection between age and memory? It was attempted to be proved by many experts. One of the recent researches examined the effect of age on short-term memory in children atom to 16 years old. 260 students were chosen by the team of professors from the International School of Munich randomly. Each student had to memorize various images within just 30 seconds. After that, they spend 30 more seconds to write down everything seen in the pictures. The study showed that the students of the fourth grade used to remember twelve images and on average nine words showed the biggest change in the capacity of their brain.
We hope these examples of at least extended essay introductions will help you understand in what manner you should write your extended essay. The tips and tricks described in the article were gathered by
our experts and professional writers to help you understand better how to cope with that assignment.
Remember that writing such a difficult paper as an extended essay on the last day before the submission date is impossible, so make sure to devote enough time to it. And in case you lack that time or necessary skills, you can always order that paper from professional writers from scratch!