What is a Classification Essay?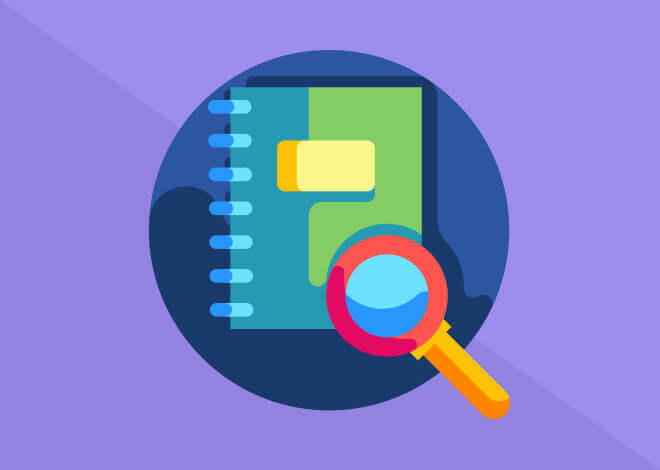 2021-02-27
A modern student gets so many various assignments these days, and each of them requires related skills and knowledge. A classification essay is one of the regular papers that young people are expected to craft while studying at an educational establishment. After you know the answer to the question "How do you write classification?" you will never experience difficulties with its crafting again.
Once you are going to create a classification essay, you need to understand what it is and what purpose it has. It is a formal piece of paper that the teacher often asks the student to prepare at college. What is the purpose of a classification essay? Its purpose is to check student's ability to categorize and generalize things. You will need to organize definite things into several groups and add a few examples. Usually, you can decide on your own what groups to use, but after all, be ready to explain why you have chosen a particular criterion for your essay.
Classification Essay: Structure
A correct structure is one of the main secrets of getting a perfect classification essay. This guide will provide you with the information on the traditional "five paragraphs" model, but you can add some extra parts when you start creating your paper. Just mind that the final version must have a logical and appropriate structure.
Introduction. This is a common paragraph for all essay types.  Here you need to present the idea which you are going to talk about and explain the choice of the criterion for further classification. Be ready to state the reason to categorize definite items. You need to place a thesis statement at the very end of the introductory paragraph. It will define your groups and offer a short explanation of why you act like this.
Body paragraphs. The main body of the classification essay will include three different paras. Each of them should deal with a new category. Start with an explanation for chosen criteria and then speak about weaknesses or strengths. Add a few relevant examples to make the text more gripping for the reader. Also, depending on the entire essay length, you may break it into a few shorter paragraphs. Just mind the logic that must guarantee a smooth transaction from one category to another one.
Conclusion. The last paragraph must summarize all information that you give about various categories. Here you need to go back to all discussed details and generalize them. Depending on your brief summary, you may either recommend the readers to look at them closer or not.
Planning a Future Classification Essay
Now, when you know the structure of a good classification essay, it is high time to start planning the writing process. Unlike with other types of essays, here, you need to have a clear plan. You can just sit down and start writing such a paper. Before starting the assignment, you need to have primary planning in order to get a coherent classification essay in the long run. Consider the following planning steps to help you during the writing process:
Brainstorming ideas. If you are not familiar with a topic very well, then your first step is to brainstorm some potential ideas. Think of people, things, or issues that you can logically classify and divide into groups. It is better to use from three to five categories depending on the overall word count of your classification essay. It will be enough to reveal the topic well and still not be lost in numerous details.
Selecting the categories. After choosing the topic, you need to decide what categories to use. Some topics come up with lots of categories, so you need to choose what angle to focus on. What are examples of classification? Let's imagine that you deal with people, then what categories are you going to use? Will you sort them by job, religion, age, or something else? Mind a single basis for classifying each category.
Putting things in order. Once you know what you are going to discuss, you need to choose how you will do this. You can use bullet points to emphasize similarities but remember about smooth transitions to sound clear. You can compare definite points with previous ones. Usually, authors go from the least important points to the most important ones.
Write a thesis. A thesis will end your introduction part and will shape a general approach to your classification essay. It is recommended to develop a thesis at the very beginning as it will help you preserve the main focus and do not mix things. First, mention what you are dividing into classes, then criteria or properties for classifying them. You can also use a thesis to explain why you are classifying exactly these things. Feel free to start with an ordinary thesis statement and modify it later if it is necessary.
After performing pre-planning steps, you can start a writing process at last. Do not get upset if you are not lucky to do everything with the first attempt. You may need a few drafts before you come with a brilliant classification essay.
Efficient Tips on Writing a Classification Essay
Now you know the structure of a classification essay and even learn a few pre-planning stages. It is high time to discover general tips to make your paper a true gem:
It would be amazing if you are able to include at least a few illustrative examples in a classification essay. Think about the best examples to represent the class, and mind that the number of these examples must be equal.
Ensure that you define every chosen category. It is better to begin with the main features and then discuss the category itself.
Apply the comparison and contrast method while writing a classification essay. It will help you outline similarities and dissimilarities between the categories.
Final Thoughts
These are just a few recommendations on writing a classification essay. You should remember that the overall success of a final paper depends on your pre-planning. That's why it is recommended to devote more time to planning your paper instead of jumping to its crafting at once. You need to think twice before choosing definite categories and be attentive while providing available similarities and dissimilarities. Finally, remember the effectiveness of proper examples that will help readers catch all your ideas better.