How can we define Extracurricular Activities?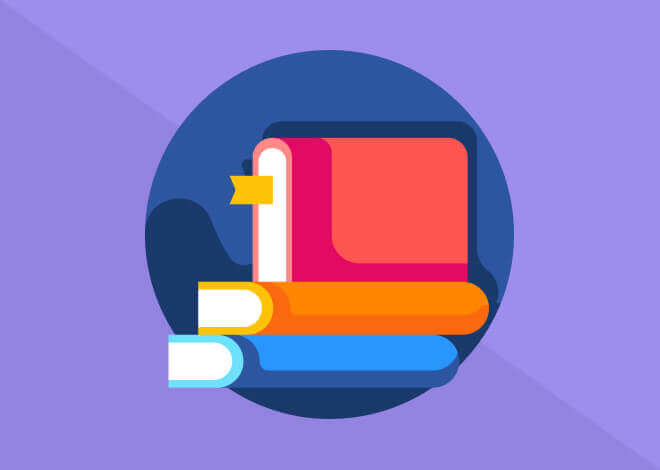 2022-09-20
Having any kind of extracurricular activities can help to develop your personality. Nearly all admissions committees look for the characters but not only for the applicants. They need to see a winning attitude in their prospective students. Such students will likely achieve more in the future. So, let's start our review on how to present your activities.
When we speak about extracurricular activities, we consider those types of activities that you enjoy outside the ordinary study schedule. These may be your hobbies or activities that have social importance. It is wise to note that not all activities can serve for extracurricular ones. If you watch a movie or play, this only indicates how you spend your leisure time. The key difference between your leisure time and extracurricular activities is that the last one contributes somehow to your personal growth.You said: Write my essay for me, quick. We said: We will write your assignment faster than you can say the word "Homework".
Benefits from Extracurricular Activities
First of all, these activities develop you as a personality. Apart from gaining positive emotions, you may also gain and enhance various useful skills:
writing;
communication;
cooperation in one team;
presentation.
This list is not exhaustive. If we speak about your activities and related skills, you should think about such from the long-term perspective. They can give you a background useful not only for your admission and studies but also for the subsequent life.
Why is it important to speak about your extracurricular activities at the moment?
Each educational establishment is interested in having gifted students who are as strong as personalities. This is especially important for top schools. If you present your activities properly, an admission committee may preliminarily conclude about your life attitude, ability to cope with challenges and work in a team. Your additional activities can even signify your stress-resistance and resilience.
In terms of the recent challenges with the COVID-19 virus, presenting your activities effectively can even increase your chances of being admitted. In the current situation, when students are not able to pass standardized tests, the admission committees should assess them somehow. For this reason, committees will pay special attention to the existing but underestimated things. Actually, you can turn the recent challenge into your favor if you communicate about your additional activities precisely.
What Extracurricular Activities You May Speak about and What They Can Say about You?
There is no universal advice about this matter. Your concrete case determines the exact activity you should draw their attention to. If you know what school you are going to select, it is perfect to choose the respective activity to gain the required skills and experience. For this suggestion, you should start at least one year before your application.
But, if you enjoy already any kind of extracurricular activity, you should think about how to describe it in your favor. Here are some examples and suggestions for you:
Football – can show you as a good team player.
Basketball – also can indicate your ability to play in a team and about your skill to hit any target.
Art – will signify about your creative and non-standard thinking.
Teaching experience – if you can teach others, you can be more effective in the course of your own studies.
Music band – playing music is important for relaxation or making a purposeful attitude. Many schools encourage this activity. Moreover, it can also indicate your ability to play in a team.
Website administrator – can show your ability to work independently and maintain a long-lasting project.
Any kind of volunteering can prove that you are a socially-active person who cares about other people. This is a big plus for your application. Medical care – if you have the experience of assisting nurses, this can indicate your responsible approach and desire to help others in difficult situations.
Coaching – can indicate your good interpersonal skills. This is important not only in the course of your studies but also afterward.
Participating in a symphony orchestra – classical music has always been highly estimated in any developed society. From a psychological perspective, this activity also indicates your high level of intelligence.
Olympiads – if you are a prizewinner of relevant Olympiads, this can add you extra bonuses in the course of the admission process.
Participating in the robotics club – this activity can indicate your ability to cope with complex things and create new tools.
Joining media teams – you may describe your experience as a writer, editor, or photographer in local media teams. This will signify about your ability to communicate with the broad audience and writing skills. It can also prove your creative thinking.
Coursera, edX, and similar courses will indicate your proactive approach to the studies. If you have passed many relevant courses, you are interested in your area of study and care about your self-education. This means you will likely be more independent in the course of possible studies.
Mentoring – this experience can show your great degree of empathy and care about other people. This experience can also give you a lot as we teach ourselves when we teach others.
Working with the refugees – this experience can show you as a person who cares about people in trouble and can help to resolve even very tough situations.
Working with homeless people – such activity will signify your socially active position. By helping homeless people to adapt, you not only make better to them but also indirectly decrease the risk of committing crimes by such people.
Graffiti removal group – this activity can show your active involvement in your community's life and your care about it.
Eco-volunteering is especially important if you apply for any courses related to ecology matters. But, in any case, this activity can show you as an active citizen not only of your country but also of our planet. Indirectly, this may signify your desire to make a global impact.
Public speaking groups – this experience can help you to become more confident and improve your presentation skills. They are important nearly for any courses. So, don't forget to mention this experience.
Performance clubs – if you participate in a local theater, music, or cinema clubs, also mention about this experience. This can indicate your ability to express yourself, creative thinking, and presentation skills.
Newspapers and magazines – this experience can prove your good writing and analytical skills. Make sure you present the best writing samples that are interesting and clear at the same time.
Debates – this experience is similar to public speaking, but it can have additional benefits. If you participate successfully in debates, you develop your culture of arguing, presenting, and proving your point of view. This experience can be extremely important for certain courses, as legal or political, for instance.
Tennis – you may emphasize your ability to react quickly in any kind of situation.
Running and marathons – this activity can signify your ability to enjoy long-term activities and your good physical form and health.
Leadership academy – this experience will obviously signify your leadership attitude. So, don't forget to include it in your application.
Interviewer – this kind of experience can indicate your ability to meet new people and establish contacts. This is a good proof of your communication skills.
Entrepreneurship experience – for instance, you could sell your art or handmade work. This experience can prove your can-do attitude and basic business skills. This is important for economic courses.
Being a donor is important, and this can show your proactive approach to rescuing someone else's life.
Protecting the rights of migrants – this activity proves your socially active position and can be extremely important for some fields of study, as legal, for instance.
Guide – if you work as a guide, this means you are interested in your local community and are socially active. Don't forget to tell your admission committee about that.
Yoga – this activity can help you develop your body awareness, stress resistance, and mindfulness. Don't forget to tell the admission committee about your conscious approach to your health.
Meditation – this practice is very popular nowadays and proves your conscious approach to your life. So, you will likely treat other activities with the same attitude.
Martial sports will prove your ability to protect yourself. That is extremely important if you want to become a police officer, for instance.
Writing experience – if you have your own blog with useful articles or have already gained the basic experience of writing stories, you should tell about that. For instance, if you are interested in health care, your blog related to a healthy diet can add extra bonuses to you. Another example, if you want to become a journalist, your stories can prove your writing skills and talent.
This list is broad but not exhaustive. You may include your own type of activity. Again, just make sure that it is related directly or indirectly to your future area of study.
How to Present Your Extracurricular Activities during the Admission Process
When you speak about your activity, make sure it is related directly or indirectly to your prospective field of study. For instance, if you want to study ecology, your volunteering as an eco-activist can add you bonuses. But, if you like to play soccer but want to study IT disciplines, this activity can show your ability to work in a team. This is important not only for your future career but also for your future life.
When you write about your extracurricular activity, keep it brief but still informative. You should understand that such part of your application is not the principal one, so there is no need to describe it broadly. Emphasize your joy and sincere, positive emotions about your activity. The admission committee should see it at once. This can also indicate your ability to make yourself happy. This is the right attitude for any kind of activity, including the educational process.
For your convenience, we suggest you include the next points:
brief description of your extracurricular activity, including a year when you started doing it;
goals that you had when choosing this activity;
impact that you managed to make after starting this activity;
skills you have gained thanks to this activity;
influence this activity had on your attitude and personality.
Again, write about this activity in an enthusiastic manner. You should convince the admission committee that you are a positive person who is interested in his/her personal growth.
 Final Words
If you describe your extracurricular activities properly, they can add you bonuses during the admission process, especially to top schools. This is extremely important now, during the challenging time of the COVID-19. When standardized tests have been canceled, the admission committees should somehow assess your profile. Many schools have already confirmed that they will pay special attention to your outer activities.
At this point, make sure you write about any type of activity that is related somehow to your prospective studies. Share your sincere, positive emotions, and show your can-do attitude. When telling about any kind of activity, describe it briefly and emphasize an impact you have made, if any.
Wish you to have many interesting activities and successful admissions.
Good luck to you.