How to make a paper longer? Introduction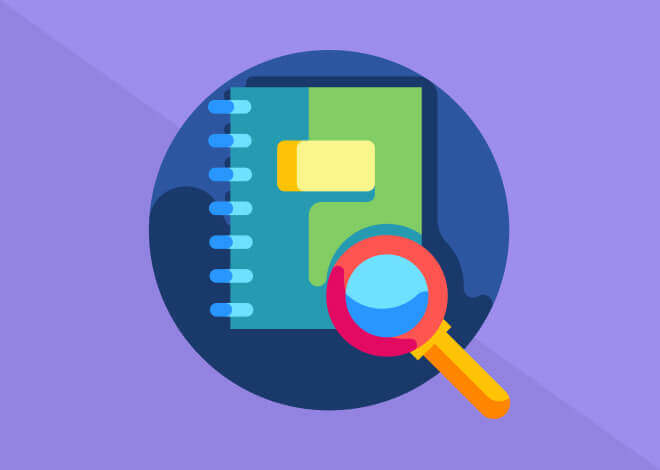 2022-09-21
There is nothing surprising, when students are trying to find out how to make a paper look longer. Actually, more than half of them lack enough words, arguments and ideas to fit in the required size, so trying to match those requirements becomes a real disaster.
Essay"s length is an important part of any assignment. Being able to meet such demands shows that you paid attention to instructor"s demands and are able to complete the requirements.In addition it shows that you take the writing process seriously. Imagine that you have written a great essay but thought that following the required format is not necessary. How would you feel after getting B instead of A simply because this "slight" mistake?

Don"t panic! If you are reading this article you are already half way through and only need to read it till the last sentence. Or you can just ask our managers to "make my essay longer", not wasting your time and nerves!
Ways how to make your essay longer
How to add more words to an essay? This is surely one of the most popular questions we are asked every day. Luckily, we have lots of tips to share, so you only need to read attentively and make notes if necessary.
Give examples
When trying to lengthen a paper, you should pay attention to the main arguments you have used. Read the topic sentences of every paragraph and check whether you have backed them with examples.
If not, try to conduct an additional research on the topic, making sure that your argument is reliable. This will not only add value to your work but will also make it longer. You won"t have to ask yourself "how to extend an essay" with this 100% working advice.
For example, you claimed that learning a second language at the elementary school should be a must. You can include examples of biographies, dialogues and interviews with people, who benefited from mastering a foreign language at an early age.
We guarantee that your tutor will be impressed with the fact that you have backed every claim with an example and your essay will become longer.
Reverse outlining
Have you ever heard of reverse outlining? Although it is quite a popular tool not many students use it. However, it has proven it"s efficiency and is a great answer on the question "How to make an essay longer?"
Once you have already written a paper, read it carefully and try to make an outline of the things you have read.
Such outline will help you to reorganize the structure to make it more appealing and readable to the audience. In addition, you may detect "weak points" of your paper and improve them.
If you see that any paragraph lacks enough evidence or needs to be clarified, you can work on it and thus make it longer.
In case some of the paragraphs contain several ideas instead of one, break them into different paragraphs.
Read your draft once again
Most likely you have read it a hundred times but don"t be lazy and read it once more. Think whether you have answered all of the questions. Did you cover those questions properly?
Take your time to see whether your paper meets all of the requirements. If not, it is a great opportunity to lengthen your work.
Insert quotes
Quotes occupy space. It doesn"t mean that your work should consist solely of quotations, because majority of ideas should be used. However, it is ok to dilute your text with quotes or to back your arguments with them.
It is one of the most popular ways of making the text longer and to show readers that there are many experts, who think the same. However, when using quotes make sure to format them according the required formatting style!
Proper format of the paragraphs
Not depending on the assignment type or your own preferences, there is an accepted paragraph structure that all of the works should follow.
That is why your paragraph should always begin with a topic sentence, followed by evidence that supports the argument. At the end of the paragraph you need to provide a conclusion and transition, which will link it with the next paragraph.
If you notice that some paragraphs lack any of these requirements, use it as an opportunity to prolong the text.
More words needed
It may seem like a too obvious advice but why not? Of course, it doesn"t mean that we will just say "make your essay wordy"! Here are more elegant ways to use this advice:
You can always dilute your text with the verb "to be". For example, change "I like painting" for "I am an avid painter";
Add more details. Instead of saying "I had fun at the concert" say "Last weekend I went to Metallica concert with my brother. It was so great to see them performing live; we were left speechless";
Use nouns instead of verbs. Say no to "I thought" and write something like "After consideration I came to a conclusion".
How to make your paper longer with transition words
There is another simple way to make essay longer: transition words. It seems more natural and doesn't require following all of the tips above. So if you lack time or are simply lazy, read the list below and insert these words to your text:
Of course;
Therefore;
Firstly;
Likewise;
Whereas;
However;
Indeed;
With regards to;
As a matter of fact;
Demonstrating that;
In conclusion;
Keeping this in mind;
Under the circumstances;
Considering;
As a consequence;
Equally so.
Using these words will give you an answer on the question "how to make a paper longer" and your text will be much smoother.
Such words help writers to switch from one idea to another without any interruptions or awkward endings. Moreover, they will increase the number of words and you will meet teacher's requirements without any efforts. It is a real win-win, isn't it?
Final thoughts on how to lengthen an essay
Do you already know how to make an essay look longer? We are sure that the steps above helped you to realize that lack of words is not a tragedy and everything can be fixed.
But what should you do if you noticed it too late or have other assignments to complete? Don't worry, we foresaw everything and are happy to offer you our help.
Any time you need assistance with polishing your work or making it longer, contact us. When you need to write the assignment from scratch, also contact us!
We are a team of devoted writers and editors, who work hard day and night to bring outstanding results to students across the world. You will never have to worry about your school and college tasks again, and will deliver them accurately on time.
Do you have any questions left? Feel free to contact our managers right now and let them do the job for you. Trust us, with us your essay will always meet the requirements and will never be wordy or boring!