Online education: let's minimize distraction on students during coronavirus times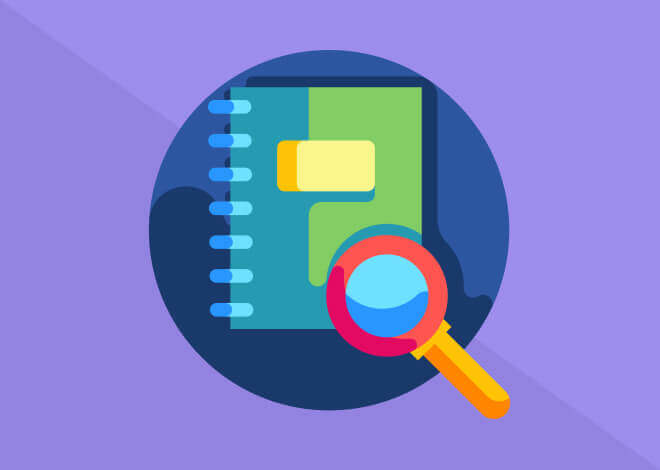 2022-09-21
Studying at university has never been easy. Being a student means having a lot of tasks to do. It includes the assignments of different directions, and sometimes it causes difficulty even for the most persistent students. The pace you need to follow is enormous, and sometimes it is necessary to do one's best to keep up with the program and get the best grades. Studying routine is not always breathtaking. There are, for sure fascinating moments of excitement, but these are not prevailing. Enduring and monotonous work is what study is all about. Therefore, a student should be persistent in achieving the academic goal and be ready to overcome the groove.
However, there is an even more daunting and challenging aspect that now is a reality for all of us. If you study in a college or a university, online teaching will be your almost every day routine for the next couple of weeks. Since the world community is forced to face this massive COVID-19 challenge, we have to be flexible and find ways to adopt the changes. The educational system is one of the first who has taken a hit and now has to cope with the tension. Millions of students are now obliged to leave the campus and their on-campus activities and stay home to help the country beat the infection.Online education has become our reality, and for many students, it is a real challenge, since now they have a great amount of free time which they do not know how to use properly. In many cases, these quarantine measures are inconvenient for the trainees, as they lack the proper level of self-discipline to continue studying at home.

If you know what we are talking about, you have probably wondered how to balance better the time and dedicate it properly on education and rest. To successfully manage the challenge, you need to create a distraction-free zone where everything is aimed at impeccable academic results. This is not that hard if you know the basic principles which we are going to discuss in the article. Therefore, read on to know the tips on how to get the best from this quarantine period.

You said: Write my essay for me, quick. We said: We will write your assignment faster than you can say the word "Homework".
1. Focus on Studying Space Zone
If you have had to leave the campus, you are now probably at home. It can be the home of your parents, friend, or your own place where you spend the "vacation'. Nevertheless, how you call the place to spend this mandatory quarantine, there should be enough room for your online classes. This is crucial, and, basically, this is the first thing you should think of before the process of remote teaching.
Be careful and think thoroughly about the place to study. You can definitely choose between your bed, kitchen table, or even a bathroom. However, this is not the best strategy if you want to maintain your academic performance and stay motivated. To keep pace and have a desire to study, you need to find a place solely dedicated to your online studying process. When you choose one place and spend there your working hours, it will be easier for you then to concentrate on the process and pay little or even no attention to the distractions of different kinds.
When you have chosen the space, make it appealing for you. If it is a good-looking area, you will be more inspired to come back there. Firstly, you need to think about the aspects that make you feel better about learning new things. It may be inspirational quotes or pictures of famous people that you hang in front of you. Make sure your studying place is full of natural light so that you do not spoil your sight burning the midnight oil. If you need some greens, add them to your working zone. If you understand that the surrounding area seems inconvenient for you to some extent, make changes to make it perfect.
Do not get upset being at home 24/7. You should get yourself together and set the right mood to get on with the quarantine. To make the routine easier and a little more pleasant, you should follow your everyday groove, get dressed, and be ready for a "regular' school or university day.
2. Getting Distracted Can Worsen the Situation
To achieve the best results possible and counteract the distractions, you need to show real persistence. It will bring its fruits to your studying mood, as you will surely be more concentrated on the task, and the process will be easier for you in general.
The first thing to do is to turn off your devices and put them aside. They are a great source of distraction. Constant notifications, text messages, or calls make you lose your attention and forget about the subject. This is a mandatory step, but it will definitely make you well concentrated and more effective.
Even if you are the best student, your devices can affect your academic performance and, thus, influence the results. While participating in online classes, make sure to have all your devices in a separate room not to have the temptation to use them for entertainment. At first, they may pose no inconvenience for you, but over time you will see how badly it affects your concentration.
If you are disturbed by the outside noise, try to alleviate its impact on your online classes. Try your family members to keep silent or shut the window if the noises are heard from there. It will really help you to stay focused during lectures or seminars.
3. Do Not Study Too Much
Once you have decided where to study, you need to create your "chilling' routine. Now, we are absolutely serious. If you need to be productive, you need little breaks. When you get fully immersed in the process, you can neglect important things. To prevent you from being absent-minded, you need to have a stroll. You can walk around the house or go outside for a few minutes and fresh breath air if you live in a private sector. If you are closed in the apartment, you can open the window or go to the balcony to have some rest.
However, be careful here and keep the breaks short. You do not need long breaks since they will only distract you even more. A few minutes is enough to refresh your mind and set yourself the right studying mood.
If you are engaged in a writing activity, such breaks will make the writing better and give you more inspiration. When you step away from the screen of your computer, you have the chance to look at the task from another perspective and find out new ways to deal with the assignment. This method is a real deal for online students.
4. Be Inventive With Your Playlist
If you are a music buff, you should probably do the homework with music. However, do not focus merely on your favorite genre of music. If you are amazed by rock-n-roll, it would be better to switch the playlist and have at least a few classic examples. They will calm you down and set in the right mood. If you need to focus on a difficult task, you need to turn on classical or instrumental music. Calm sounds will help you concentrate. If your task demands creativity, make sure to find a rhythmic trek.
Music will help you relax and stay positive. In most cases, this method is very beneficial, but if you feel uncomfortable working with music around you, do not force yourself to listen to it. This is just one of the tips to help you increase your productivity. If silence is better for you, that's great, but try also include some inspirational melodies into your studying groove. Do not underestimate the power that music can give you.
5. Ensure fast and Reliable Internet Connection
Online education is focused on online learning. You cannot study with a poor Internet connection, as it will spoil everything and make you hate remote teaching forever. To be successful during the online course, it is necessary to have a stable Internet. For now, fast Internet is the best investment both in your academic performance and your nervous system.
You should realize that only responsible online learners will manage the tasks and impress the instructors with good and on-time results. Therefore, you definitely need the best Internet connection.
Moreover, you should pay attention to your computer's/laptop's storage as well. There will be too many tasks that you need to store on your device, and thus memory capacity should be appropriate.
6. Make The Processes Automated
Since we now live in an automated era when everything has been created to meet present-day needs, we can benefit from it in our studying space. For many students being conservative in terms of their studying process is acceptable. They are used to simple and basic techniques that may be time-consuming, indeed. However, as 21st-century students, we should take advantage of all the tools we have on our hands now. It can facilitate our tough studying routine and make things be done really faster than on a regular basis.
For instance, you can track the time you spend on different tasks with the help of specially designed apps. These apps monitor your progress and time needed for the assignments. You can set a timer and finish the task when it goes off. There are plenty of amusing apps that can make this process really fun.
You can also set reminders. Create online calendars, note the tasks, and make online to-do lists. All these tricks are possible now, and we can make use of them. It does not only free your mind but makes you feel more freedom since you are not obliged to remember everything.
Another tip is to track your night sleep circles and see what is needed to adjust. This is a simple method to find out why you feel depressed or less motivated. With the help of such apps, you can enhance your studying progress and relieve some tension.
Online education Can Be Pleasant
If you read this, you have probably read our tips on how to improve your working mood and alleviate distractions. These tips are helpful now, as students are staying home and struggling to cope with the tasks.
If you need some inspiration to increase your productivity, these easy but competent tips will definitely help you.