Tips on How to Write a SOAP Note Properly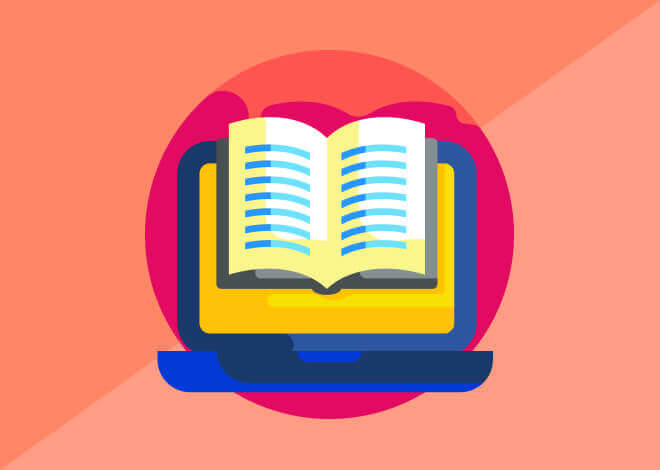 2022-09-21
Definition of a SOAP Note
SOAP is a documentation method used by healthcare providers for assessing a patient's condition. Doctors, therapists, nurses, pharmacists, and other medical professionals use a SOAP note template to gather and share information concerning patients. SOAP notes can be found in medical records. They inform other health workers who will handle the patient about important details and the treatment process.So, what does SOAP acronym stand for?

This implies the patient's explanations, their narration about the problem.

O – Objective

This is how medical professionals see the patient's narration. In other words, it is an objective observation. Here the healthcare providers should put all the relevant information and details that require special attention.

It includes the patient's concerns and the opinion of professional therapists following subjective and objective observations.

This part explains what needs to be done (prescriptions, additional consultations, testing, and other necessary measures).

Before going further and explaining how to write SOAP notes, we would like to say a few words about their history.

Health practitioners started using SOAP notes in the 1960s. Dr. Lawrence Weed (from the University of Vermont) was the creator of this template. Problem-oriented medical records highly benefited from the employment of the SOAP notes.

Now every health center has such a template that helps in organizing important information concerning every patient. A uniform format is important as it enables every health worker to easily understand all the information. The SOAP notes have many advantages, as well as disadvantages.

Are you looking for someone to write your essay? Professional writers from WriteMyEssayForFree are always here for your request "write my essay for me, please!"
Advantages of a SOAP Note
It is a standardized format of recording information about patients in hospitals and other medical institutions.
With the SOAP note, health workers can easily assess the patient's situation and issues.
It helps to prescribe adequate treatment and determine what additional measures might be necessary.
The SOAP note includes terms that every medical professional understands.
This template allows medical workers to organize information about patients clearly and concisely.
As you can see, the SOAP note is a uniform way to organize the patient's information. It is convenient, clear, and helpful for health personnel. However, there are some disadvantages to this template.
Disadvantages of a SOAP Note
SOAP notes include many abbreviations and acronyms that may be difficult to understand for people who aren't medical professionals.
Physiotherapists, for example, think that SOAP notes are limiting and don't help in dealing with outcomes or functional goals.
One way or another, the SOAP note has more advantages, and it is undoubtedly the best way for organizing medical information. Let's proceed and learn how to write a SOAP note.
How to Write a SOAP Note
Documentation is crucial in healthcare services. However, it is often ignored because some medical workers use nonspecific methods, provide brief descriptions that are difficult to comprehend.
The truth is there are no certain guidelines on the length of medical information. In any case, every healthcare worker should understand that the documented details concerning the patient should be relevant and sufficient. According to the American Physical Therapy Association, every patient's documentation must include:
The self-assessment of the patient
The information about intervention
The used equipment
The details on the patient's response
The information about negative reactions and complications
Factors leading to changes in intervention
The information on goals achievement
Adequate communication with other stakeholders, medical workers or the patient's relatives
Every healthcare provider must remember that their notes will sooner or later be used by other medical workers. Such documentation requires cautiousness and a responsible attitude.
As we have already mentioned, the SOAP note includes four parts. Let's have a closer look at these components.
How to Write the Subjective
This part contains the information provided by the patient. This is a narrative that describes the patient's problem: symptoms, disabilities, history. It should be as detailed as possible. Note that such information can be provided not only by the patient but also their relatives and caregivers.
This part should explain how the patient perceives the problem (condition, quality of life).
Subjective may even include direct quotes. Here's what should be included in a typical SOAP note, specifically the Subjective part:
Chief Complaint (c.)
Pain Description
Mechanism of Injury (MOI)
Patient's History
What should be noted:
In a SOAP note, Subjective is the most important part. If written correctly, it will be very helpful when you proceed to the Objective
Don't ask questions that can be answered with YES or NO
Include only relevant information. If the patient complaints about other doctors or medical institutions, don't write that in a SOAP note
Avoid pre-judging the patient and making assumptions that they are overreacting or underestimating their condition.
How to Write the Objective
In this section, you should write about your observations and measurable aspects. Describe the intervention measures: equipment, frequency, duration. Document the patient's reaction to the intervention. It is necessary to include:
Range of Motion (ROM)
Palpation
Circulation
Vision
Manual muscle testing
Special tests
What should be noted:
Highlight all the special tests
Determine the injury
Include enough relevant details
How to Write the Assessment
This section contains the opinion of the doctor based on the Subjective and Objective parts. Here you should explain why the specific intervention was chosen. The patient's progress also needs to be described, including possible factors that have a negative impact on this progress and potential modifications of the intervention. Besides, include an adverse or positive response.
What should be noted:
Avoid vagueness. It is not enough to write that the condition of the patient is improving. You should provide relevant and specific details
Provide sufficient insight into the existing problem
How to Write the Plan
This section of the note describes interventions for the treatment. Include different types of necessary treatment: surgeries, therapies, medications.
Both short-term and long-term plans should be included in the Plan. You can recommend changes in lifestyle as a long-term treatment. In this section, you can also include the expected outcome, for instance, pain reduction or increase in strength.
What should be noted:
The Plan serves as guidance. You and other healthcare providers can refer to it regularly
Avoid vague descriptions
Include the upcoming plan
Writing a SOAP Note: Additional Tips
Now you know what should be included in the SOAP note. Here are some extra tips to improve its quality:
Follow the uniform SOAP template note to make it effective and useful.
Make sure that your document is well-organized. Remember that your colleagues will refer to your SOAP note.
Write a clear and concise note. While it should be brief, insert enough relevant information about the patient. Avoid unimportant details that make no difference.
Use medical terms that other workers in your institution will fully understand.
Do not exaggerate with acronyms and abbreviations. It may confuse your colleagues.
Adjust to your institution's requirements. Many clinics use secure forms that can be filled out on a computer. It allows passing the information quickly. Some institutions require writing SOAP notes by hand. Check the requirements and follow the adopted format.
Include referrals to other specialists if your patient needs a different type of care than you can provide.
Sample SOAP Note
Here is a simple example that explains how to write a SOAP note:
Subjective
Chief Complaint: 56-year-old female who works as a teacher presents w/ a complaint of: "I have a burning feeling in my stomach".
History of Present Illness: Burning in the stomach started 5 days ago. Discomfort occurs primarily in the evening or at night. Associated with nausea. Antacids don't bring significant relief. Spicy food makes symptoms more severe. Denies recent infection, diarrhea, black stool, chest pain. No recent changes in weight. Bowel habits are the same.
Medical History: Chole. in '89, C. section in '76 and '78.
Medications: None
Allergies: None
Habits: Denies drinking, smoking, and drug use.
ROS:
GI: Stool is brown, soft, formed stool, once per day. No changes in bowel habits. Denies indigestion, belching, vomiting, pain, appetite changes, diarrhea, constipation, rectal pain, hemorrhoids, rectal bleeding. Denies recent travel. Denies difficulty swallowing or chewing.
Objective
Abdomen: protuberant, soft, no tenderness or masses. No striae. + Bowel sounds 4 quadrants. No bruits, no rubs. Liver span – 9 cm @MCL. Splenic percussion sign neg. No guarding. Murphy's sign – neg.
A/P: R/O GERD VS PUD
H2 Blockers
Antacids
Avoid spicy and fatty food
If symptoms worsen, seek medical advice
Final Word
Now you know how to write a SOAP note in a professional and concise manner. Keep our simple tips in mind; be careful and attentive, and always prioritize your patient's health.