Rules and tips how to write APA paper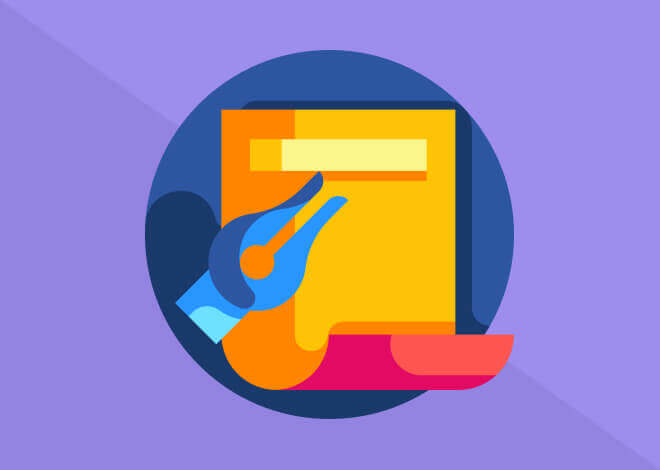 2022-09-21
When you deal with academic assignments, you have to learn how to format your paper correctly. Sometimes, there is no need for specific formatting, and you can write; however, you want. But today, we are going to discuss how to
write a paper in APA format. It's essential when it comes to citing. APA format is one of the most popular formats for students. If your professor requires using it in your work, you should follow it strictly; otherwise, it will affect your grade. Take this part of writing seriously – get to know all the APA format rules before you get to writing, don't delay it until the last moment.
How to write in APA style correctly
First of all, let's find out what it is. APA format is the official publication style of the American Psychological Association. It is used all around the world. APA format is usually applied to psychology, education, and other social sciences papers. This format contains some rules about the font you have to use, margins and spaces, locations of the page elements, correct form of citations, and footnotes. Your research paper can't be full without citations, so it's important to know how to format them correctly.
What is APA format used for? The main goal of it is to protect the rights of intellectual property and make the writing well-structured while including all the necessary information. Sometimes, your professor can have some specific instructions about the format of your work, but you have to know the essential standards of APA format. It seems to be difficult and boring at first, but it's an important part of every assignment. You will have to face the task of writing an APA format paper in every educational institution. It may seem hard to remember all the rules, so here comes the first advice for you.
Make a proper template
Obviously, you will not use the APA format only for once. It will follow you through every year of your studies. So, the best way to save you time – is to make a template according to APA style. Here is the exact formatting you have to put in your pattern.
Margins should be 1 inch from each side of your paper
You have to use standard Times New Roman font with 12 pt.
Every first word of the new paragraph should be separated with one half inch
Required line spacing – 2.0
You have to include "Running Head" with the main topic of your paper, it should be written with capital letters. Don't make it longer than 50 characters.
Every page should contain a page number in the top right corner.
The main parts of writing
As a student, you can already be familiar with the standard structure of an academic assignment. APA format requires pretty simple rules for the structure of papers, and there is nothing to worry about. There are four essential parts of the writing: title page, abstract, main body, and list of references. But pay attention: if you have a brief essay that is shorter than five pages, you may not need an abstract part.
Now, when we know the structure of the writing, let's discuss each part more detailed and find out what requirements you have to follow.
Title page
Here you have to include the next elements: the name of the author (your name), the name of your college or university, the theme of your writing. And don't forget to put a page number on a running head, next to the topic of the work, on the right side. Sometimes, your professor would tell you to write extra information on the title page, such as the name of the instructor, the course title, or the date.
It's the very first page of your work, so don't ruin the first impression with wrong formatting. Also, make sure your title is clear and not longer than 12 words.
Abstract and main body
APA format requires abstract to include the following elements: running head, the number of pages, title "Abstract," the content of an abstract itself. Also, you can mention the list of keywords. Length on an abstract is regulated as well – it should have about 150-200 words. Make your abstract brief and saturated, containing only the necessary information.
The main body should include several paragraphs, and it depends on how long your writing is. They have to be interconnected and not too long. Don't forget to use the formatting of font, size, margins, and spaces throughout the whole paper and remember to put the number on every page.
List of references
Next comes the reference list; it's a pretty important part of the paper. First of all, make sure you will mention every source you have used in your work. Then, pay attention to the structure. Sources should be written in alphabetical order according to the last name of the author. If you have several sources from the same author, go with the title of the material. Use the first letter of it to arrange the order.
Citation
Citation in APA format should contain the main information about the used source. What exactly do you have to mention? First of all, the name of the author or source. Then comes the year this material was written and the title of it. Also, mention the date of publication and the website address, if you used one. If you feel confused and don't want to make a mistake, you can use the APA citation generator. Search for it online, and you will definitely find it. It will help you not to get lost with all the elements of citation and punctuation between them.
Some tips for writing APA format
Find the right topic for your research. If you take a really narrow topic, you won't be able to make a reference list, because you are simply not going to find many references. Your theme should be understandable to you, so you can compose great writing. Also, it should be broad enough to have several materials and investigations about it. The more materials, articles, manuals you have, the better analysis you can conduct. Your reference list should not contain only one source from one author, and it won't be relevant for a proper research paper.
On the other hand, if you are using lots of sources, make sure to memorize them all. Even the smallest citation should be referenced, and it's the rule. So, pay attention to the sources from the very beginning, write down all the articles, book, or website right after citing them. It's going to be way easier for you to work with the reference list if you do this. You will only have to structure your citations in the right way, no need to investigate where you take every quote from.
It's not mentioned in APA style, but you obviously have to avoid any kind of mistakes or typos in your work. Therefore, take some time to proofread the writing after you have composed it. Check the formatting again; make sure it applies to every section of your paper. Check the numbers of pages, make sure they are in the right places. Read the title and the abstract, count the words to be sure that they are not too long.
As you can see, there are not too many rules to remember. And if you make a template for APA format, it's going to be even fewer rules to keep in mind. Try your best, and you will write a perfect APA format paper.