Book outline template, definition and useful tips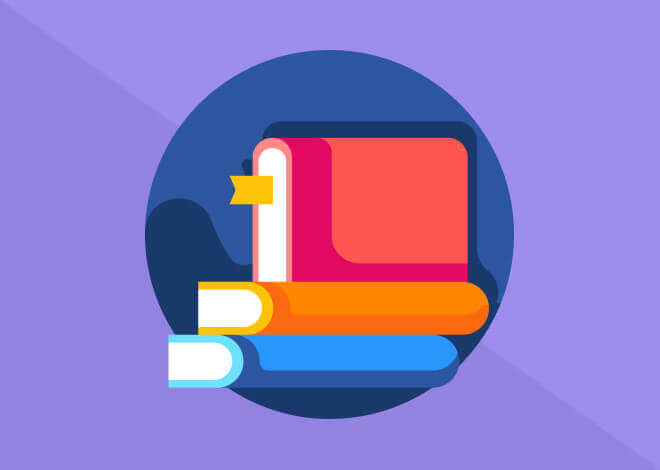 2022-09-19
Wondering how to outline a book and to impress your tutor? Busy with other assignments or not knowing where to start? You have come to the right place!
Let us introduce you to the most comprehensive guideline. With its help, you will always get an A, will avoid stress and sleepless nights, and will get lots of new and important skills.We understand that often students lack time and energy to read the book on their own. That is why they just download samples online. However, this will never substitute actual reading and your outline will always lack depth and details.Trust us, your teacher will notice if you haven't read the book and you can say goodbye to your A and reputation. Don't want to risk? Then read our guidelines below!
Importance of writing a book report outline
It doesn't matter whether you need to write a book review outline or an outline for your own novel. It is always a great instrument to deliver fast and quality results. Once you master it, we guarantee that you will easily cope with other types of assignments and will be able to publish one book after another.
If your outline contains every chapter, every argument, every story and every situation you want to tell the audience, it will be much simpler to create a flawless book!
The outline acts as a skeleton of the book. Once you manage to write it properly, you will have a framework of all the thoughts, ideas, facts and characters of the book. It is priceless both for book writers and for students, who want to understand the plot of a given novel and to remember all of the details.
Unfortunately, most of the students had a negative experience with writing an outline. Some of them thought that it is too boring, while others even didn't have proper classes on outlining. However, you can treat your outline, as:
A map or a travel plan of your adventure;
A to-do list of the things you want to tell about;
A sort of a business plan to succeed.
With such an approach it will be more interesting to work on an outline!
You shouldn't think that the outline is a detailed description of the book. You don't need to explain every detail, because then reading the full book will simply be pointless.
Of course, if you have time and teacher's requirements don't contain an exact size of the outline, you can provide as many details as you want. Sometimes it is impossible to stop!
How to outline a novel: the structure
Following a certain outline always makes life easier. The final result will be a logical, structured and completed story that will reach the hearts and minds of the audience.
If you don't want to struggle with a comic book outline on your own or to look at examples of other outline types on the Internet, read the structure that we offer below.
Your outline should contain the following parts:
Introduction;
Book's summary;
Details of characters;
Details of the plot;
Conclusion;
Revising and editing.
Introduction;
Everything starts with an introduction. Here you need to write down the book's title, name of the author and the main idea behind the book. You should also provide information on the genre, date of publication, the number of pages and information that concerns the publisher.
If the book has gained any awards or can boast sales records, you can also mention them in your introduction.
Book's summary;
The second part of your summary should consist of a story's overview. Here you need to indicate the time period, where the story took place, general plot ideas, and key characters. Give freedom to your imagination and describe the tone of the book and the atmosphere behind the scenes. You can also write about the author's points of view and the things that he wanted to render through his story.
Although it is an outline and is limited in characters, you need to give as many details as possible to help yourself in the future. Remember, there may be many times when you will need to refer to the book and having a ready outline is a great solution.
Details of characters;
Write down all the key characters and tell them about their main conflicts. If there is one major problem that the characters are trying to overcome, highlight it.
In the second paragraph, you can also describe minor characters, who have an impact on the plot or have a particular role in the final part of the book.
This section depends on your imagination and doesn't have any specific requirements. If you lack ideas about what to describe, stick to a common format: write about the character's age, nationality, tell about his or her background and experience, likes and dislikes, and any other elements that may have an influence on the story.
Don't forget to mention relationships between the characters, because these are the juiciest details and usually, they play a crucial part in the plot and story's flow.
Details of the plot;
This section requires your maximum attention because missing out important details can be a disaster and cost you a high grade.
In this part, you should give a summary of the plot. There is no need to include too many or irrelevant details. Just mention the overall plot and its twists.
Every detail, which moves the story further, should have its place in this section. Enumerate the important details and create a chronological map for the readers to understand the story.
Don't forget to mention the moments, when conflicts occur and how they are solved. Then tell how the story ends.
To make your outline complete, you need to write about all the literary tools and devices that were used in the book. A theoretical overview is always a good idea if you possess critical thinking.
Conclusion;
This is the final but not less important section of your outline. Here you write about your observations, evaluation of the story and personal opinion. You can give your own critique of the plot, writer's techniques, and writing style.
What were the book's strong and weak points? Was it simple to remain interested in the plot or were you distracted multiple times? What lessons have you learned from the book? Did it influence you on emotional levels? Appealing to feelings is always a great idea and will also help you to remember your emotions if you decide to reread the outline.
To back your opinion and not to make it look subjective, you can back it with events and quotes from the book. You can also include a small paragraph, where you write your personal opinion on the book and tell whether you would recommend others to read it or not. Explain your opinion if possible, avoiding subjective judgments.
Revising and editing.
Although this stage is not directly related to writing an outline, it still deserves attention and may greatly influence the result.
Once your outline is finished, you need to revise it carefully. Make sure that quotes are accurate and that all the statements correspond with the book. If you want to be sure that your work is good, ask relatives or friends for feedback.
In the last stage, you need to proofread the outline and edit it to improve the quality of the text. Editing concerns not only language but also style and structure.
The last step is formatting the paper based on the teacher's requirements. Usually, tutors have a template, which contains information on formatting title pages, student's details, headers and so on. Make sure you have those recommendations and if not, contact your tutor.
How to outline a book and benefit from it?
It is sometimes difficult to understand the importance of a novel or an open book outline if you don't understand why it is so useful to write them. Here are only some of the reasons:
Probably this is the most important reason for writing an outline for all types of books. With an outline, you will never have to fear that you won't know what to write about. You will avoid writer's block and won't have to stress about missing the deadline.
It saves your money
If you write an outline for your own book, it will help you to save lots of money, because many other people (editors, publicists, marketers) have built their schedules around the publication date. If you don't finish it on time, you'll have to lose lots of money.
You write much faster
You can write the book or submit the paper much faster with an outline. If it is an outline for your own novel, you may finish it in a month instead of two. If it is a college assignment, you'll be able to write essays on the given book much quicker, because you already have an outline!
Unfortunately, writer's block is a very common problem, which causes additional stress, worries, and time-wasting.
However, such problems can be easily solved by writing an outline. You are more attentive and focused; you know what to write about and you surely get a better understanding of writer's ideas.
You never forget any important details
When you read a book, it is possible to forget or to miss out important details and plot twists. Writing an outline helps you to keep all those details in mind or to remember what you wanted to discuss in your own book.
If there are so many benefits, why not all people write book outlines? Well, because they think that it is a total waste of time. Now, when you know the truth, you'll be more effective and successful!
Writing a book outline for your own book
There are different types of books: comic journals, novels, non-fiction ones and much more. To have a better understanding of how an outline should look like you can find a corresponding outline online. For example, type in 'novel outline template' and you will see hundreds of results.
Or you can just read our simple and effective guidelines below.
Let's assume that you need to write an outline for a time management book. The number of chapters may be really different but let's say that there are 10 of them.
Every chapter has its own theme and major point. If it is a well-written and thoughtful book, the author will try to gain readers' attention and trust, and eventually, make them agree with his ideas on time management. This may be achieved by telling anecdotes, stories from personal life, inserting visual materials (pictures, graphs, charts, etc.) and of course quotes.
Each chapter must answer the following questions:
What's the chapter about?
Why do my readers need to know this information?
How my message will be rendered?
What happens if my readers follow the instructions or if don't?
What main features the audience should remember?
If the above format is applied, the author will probably be able to reach the audience and make readers accept his points of view. Every book differs, so you may change the above questions or their order to fit your specific needs.
Chapter One
The first chapter is an overview of the whole book. Here is where you tell the readers about your ideas and the issues you are going to address. It is a sort of a road map of the book's content, which explains why you are an expert on the topic. You can also write about the things; which readers will learn in every chapter.
Chapter One is not for detailed descriptions of all the ideas and trump cards that you have in your sleeve. You just tell the audience what you will tell them about without showing how to achieve the main goals.
A great idea will be to encourage the audience, to tease them and to inspire. Use such phrases as "You will discover the things that will change your life' or 'Everyone can do it!'
Chapters from Two to Nine explain your ideas and give all the information you want to include in the book.
Chapter Ten
This is the last chapter of your book (it may be Chapter Twenty, not Ten), where you summarize main ideas and give readers a direction they need to follow.
When you are writing a time management book, in the final chapter you can tell readers about tutoring, management and other services you can provide. Here you can also make a list of useful tips that readers may apply to change their lives or even to help the society!
Now you know how to write an outline for a book!
In today's article, you have learned everything you need to know about writing an outline. Yes, it may seem challenging and time-consuming at first but everything is possible with proper devotion and mindset.
Outline of a book is a great opportunity to improve your analytical and organizational skills, to dive deeper into the plot and turn from a simple reader to an experienced critic!
In case you are not ready to do the task on your own, our writers and editors are always ready to help! Place an order and leave all the worries behind.