Why is Classification Essay Important?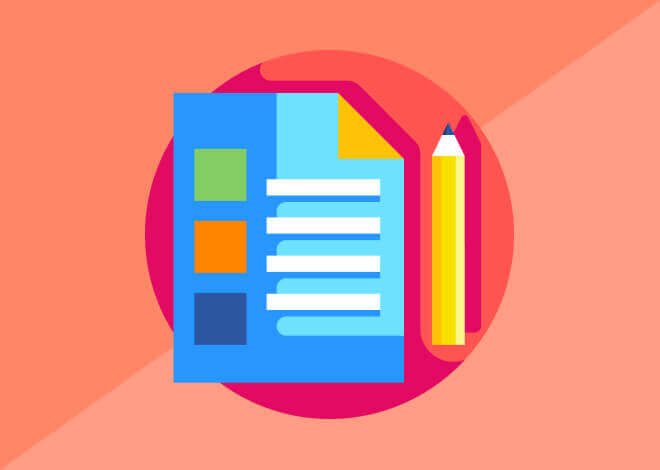 2021-09-10
Students of colleges and high schools are expected to write a classification essay at some moment. What is the purpose of a classification essay? Teachers require this paper to evaluate young people's skills to categorize things based on a definite property. At first, you may find this task quite boring and challenging, but you will easily prepare it on your own once you understand how to write a classification essay. So, let's find out what a classification essay is and what you need to present a great paper.
What Is a Classification Essay?
Before starting to craft a classification essay, you should clearly understand what it is. A classification essay is a formal paper that students in different disciplines craft to show their generalization and categorizing skills. The teacher expects young people to organize things into certain groups and mention a relevant illustrative example. In most cases, you are encouraged to choose a suitable criterion for classification, but then be ready to explain your choice.
How to Arrange a Classification Essay?
It is impossible to craft a stunning classification essay without knowing the details of a proper structure. Or, you risk messing up all your ideas and get with the low-quality assignment. Mind that a classification essay usually follows a 5-paragraph structure, so let's look at it. In case you feel like adding extra paragraphs, you can do it for sure.
Introductory paragraph
There is no surprise that an introductory paragraph is your first point to start. Here you should mention the subject, thus explain what you plan to categorize. It would be a great idea to provide readers with the purpose of your classification essay. Tell why you have chosen exactly these items. At last, a thesis statement comes. This way, you will offer a short explanation of the criteria. Do not forget that exactly an introductory paper sets the appropriate mood. Hence, you should keep content clear and engaging.
Body paragraph
Next, the main body is. Usually, it is made up of three or more paragraphs. Mind that every paragraph must deal with a new category. First, you need to mention the explanation for the criteria and then talk about the weak and strong sides. Remember to include relevant examples. If your paragraphs are too long, then you are recommended to break them into a few ones. There are even specialized online tools that may help you check and boost overall readability. Check all body paragraphs to ensure that there are smooth transactions between them. Otherwise, the readers will feel complicated, trying to figure out where one category finishes and where the next one starts.
Conclusion
In the long run, you are expected to mention all discussed categories in one paragraph and give a short summary of each one. If it is suitable, then you may recommend the readers to choose a particular category. But in this case, be ready to provide clear reasons.
How to Plan Creation of Classification Essay?
Once you decide all the nuances about the structure of a classification essay, you can go to planning its creation. Do not even try to sit and write the first essay draft without any preparation. It is not such a type of assignment. Instead, you are recommended to have a strict plan of action. Here are a few nice steps that will help you get ready for writing a successful classification essay:
Brainstorming ideas. In case you know nothing about the topic, then first of all, you should brainstorm a few great ideas. Also, you need to choose a group of the idea, people, or things that are going to be subdivided into groups. It is important to choose something that has at least a few categories, but still not too many. The best number is up to 5, but decide it depending on a word count requirement. The larger article you are required to write, the more categories you need to include. 3-5 categories would be quite enough to come up with a nice classification essay, but at the same time, not to be confused with the amount of information.
Selecting the categories. After choosing a topic for your classification essay, you should consider related categories. Some topics feature numerous options; hence you should decide on a suitable angle to discuss them. For instance, you are going to take a group of people to classify in your essay. It means that you need to decide what point to base your classification on. Among the related options are gender, age, job, appearance, etc.
Write a thesis. It will be a part of the introductory paragraph. In other words, it will shape a whole paper approach. It is recommended to develop a thesis at an early stage not to get lost during the writing process. First, say what you are classifying, next explain the criteria or properties that you are using. A good thesis will guide you through the whole process and help you present a stunning paper.
After taking these steps, you are actually ready to start writing a classification essay. Be ready to prepare a few drafts before you can create a fantastic classification essay. As with any other college paper, it requires experience and good writing skills, so practice a lot and enjoy the result.
Effective Writing Tips
If you want to save time and effort, then consider a few great tips on writing a classification essay from experts:
Ensure that you define or describe every category. Create a list of its major characteristics, and discuss them in detail. Take notes not to forget something important.
 By applying the comparison and contrast technique, you will be able to create a more interesting paper, emphasizing similarities and dissimilarities between the categories.
You need to give a few examples. What are examples of classification? Take those which include a traditional class classification. Make sure that every category has an equal number of illustrative examples.
Conclusion
Like any other paper that you are expected to prepare at college or high school, a classification essay has its own peculiarities. You need to know all of them to come up with a good assignment that is worth the highest grade. Do not postpone creating the essay to the last day before a deadline; as you can see, a few pre-writing steps are required.
This guide will help you take a right starting step and feel more confident during the writing process itself. The key to success is your preparation. Devote enough time to figure out good categories, and the rest of things will not be as difficult as they may seem to be at first glance. And last but not least, look for winning examples of classification essays to catch the overall idea to arrange the essay and impress your teacher with a stunning paper.