Writing an Excellent Career Goals Essay – Easiest Tips, Examples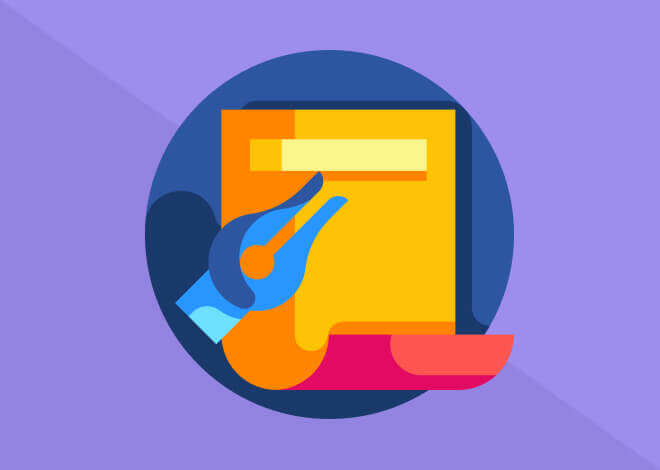 2022-09-19
Growing up, students often engage in self-thought of what they would become when they grow up. When they get into school or college, their tutors may give them the opportunity to highlight their future ambitions by asking them to write a career goals essay. You may also be required to write such an essay when you are applying for an MBA program. While it may appear effortless to highlight your future goals, the task of writing can be very challenging, particularly when you have no writing experience.
When joining college or university, a personal statement with your short-term and long-term career goals is a significant aspect of the application process and your admission will highly depend on your capacity to relay your thoughts in a clear and logical manner. Thus, this task can be quite intimidating for you. This is understandable given that you may have not been exposed to college or university level essay writing.
This article is a blueprint that will assist you in writing your career goals essay in 5 easy steps that are self-explanatory. You will definitely find useful tips to write an excellent piece. Once you master the steps, the process of writing becomes easy. However, many may still feel they cannot easily write their academic essay after reading this guide. For such students, we can also be helpful to you by availing a model paper to you once you place your order.
What Are Your Career Goals Essay?
You may be wondering about the significance of creating career goals in your life. It has been shown in studies that those who write down their career goals are more likely to achieve them. Think of it as more of a plan for your future life. As students, you may frequently talk about your educational and career goals. But as you grow up, things may change since you get education, garner knowledge, and get life experiences, which may change your interest and values. Thus, setting a goal motivates you to follow your dreams. This blueprint can enable you to focus rather than wander from one unrealistic objective to another.
Writing Scholarship Essay on Educational and Career Goals
Sometimes, you may be called upon to write an educational and career goals essay that can earn you a scholarship at the school, undergraduate or post-graduate level. Herein, you should impress in your writing lest you fail to get a scholarship.
As the first step in your writing process, you should determine your career goals. These are your ambitions once you finish school or upon your graduation. You can follow prewriting techniques to come up with strong career goals. They include clustering, mapping, and brainstorming – just to mention a few. The steps outlined below shows the process of writing an excellent career goals essay. You can also check scholarship essay examples about career goals available online.
5 steps on how to write career goals essay
Step 1: Outline and explain your personal and long-term goals
You should think about your dream job and the necessary steps required in attaining your goals. Then, consider why the chosen career appeals to you. Do you have the basic skills required to work in this field?
This is a question you need to consider alongside writing down how you will achieve your goals. Place your emphasis on the experiences you have had in your field and things that attract you most. You then need to boldly outline the major goals you want to achieve towards your dream job.
It may be understandable if you get challenged. In view of this, we always pride in presenting you with educational and career goals essay examples. These can provide you with much insight on how to go about your essay.
Personal goals examples
The following are common personal goals for students:
Listen actively.
Stop procrastination.
Improve your mindset.
Get along with other students to improve academic life.
Improve academic performance.
Long term goals examples
Undertake an MBA program in 2 years
Undertake a Ph.D. program in 3 years
Become a registered nurse in 4 years
Become a management executive in 5 years
… and many more that you may think of.
Step 2: Organize your ideas
It is necessary to comprehensively plan for your career goals essay so that you do not jumble up your thoughts. Writing concise sentences can give the essay focus and serve as the guide. Choose a thesis statement.
Make an outline that will serve as a guide in the process of writing the essay. The paper should follow the standard framework of an introductory paragraph, body paragraphs, and a conclusion. Make your introduction short by focusing on the background on why you chose the career.
Always consider your audience and have a diction that resonates with them. Using inappropriate words may affect the quality of your essay. Thus, it is important to have a good choice of words that will fit the audience.
Step 3: Support your ideas using proper evidence
In the significant part of the essay, the body, you should explain your goals and the steps you would take to achieve them. You should not just write without valid evidence. As such, support you points using example and facts from credible online resources. Relevant evidence can help in creating a strong impact on the readers.
A good body should comprise an explanation of your skills and how they fit into your career with proper and applicable examples. Your essay should be a reflection of you speaking from your heart. This is one way you can impress your audience. If unsure of how to achieve this, use proper educational and career goals examples available online.
The paper should have your achievements or awards if you have any. In case you are applying for a program, you should explain your choice and indicate the skills that you have to begin the study.
You may want to include applicable quotations in your paper. In case you do, remember to cite them properly using the required citation and referencing style. Failure to cite may amount to plagiarism that may have dire implications on your academic life.
Step 4: Conclude strongly
The conclusion is the part of writing that readers remember most. A strong conclusion is not only emotional but also recaps on the main ideas discussed in the essay. Additionally, include memorable phrases that are likely to impress readers.
Step 5: Editing and proofreading
Students often make the mistake of ending their writing with the conclusion. However, there is one other last critical step that can make your career goal essay excellent or equally make it poor.
You should edit and proofread your work as a crucial last step. This step should not be undertaken immediately but rather after a couple of days if you have time.
Such a break allows you to revise your work with a fresh mind that will allow you to see mistakes that you might have missed if you revised immediately after concluding.
Improve the content and ensure the work has a logic flow while correcting grammar errors. Online grammar checkers come in handy here but always remember to proofread to correct misprints and logical errors. Have your friend or any other person proofread your essay.
You can find beneficial tips on how to improve your essay from online resources. Also, remember to go back to your tutor's instructions and check whether your essay has covered all the requirements and standards.
This way, you can write an excellent essay in career goals and aspirations. This step is crucial to ensuring that your essay is readable to your audience. You may have great content but poor readability.
Getting professional help with your career goals essay
The process of writing a career goal essay is difficult for students and they mostly fail to execute their assignments as required. We offer you an opportunity to have a great career goals essay paper.
Order your paper with our reputable writing company where our professional will offer you impressive work that will appeal to your audience. In a world where students benefit from online professional help to achieve good grades, you do not want to be left behind.