How long should a thesis be: options and examples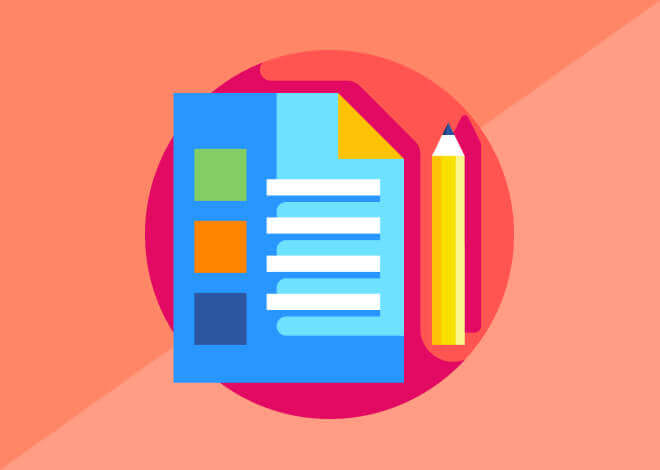 2022-09-21
If you are going to get a Ph.D. degree, dissertation writing is almost expecting you. This is a complicated task, which means the author is getting a new status in the scientific community. That's why writing such paper can't be easy. Most students prepare themselves for sleepless nights and tons of work.
But here is the thing. Unfortunately, your skills and knowledge are not the guarantees of a successful dissertation. There are other important requirements for your job, such as content and length.
How long are dissertations for universities
For many years you have been written so many papers in different styles and formats. There were essays, reviews, projects, autobiography, case studies, and numerous others. Such experience gave you a great base for making the final task in your education. In addition, it made you confused while you did not expect this. All your previous papers have exact requirements in length or gave you the freedom to choose it by yourself. But now you must follow dissertation rules. And unfortunately, there's so much more to it than that.
First of all, the dissertation length is not a priority question for a writer. He should be concerned about the content of his paper, so the target readers will be totally impressed with the writing style, structure, facts, researches, and other elements of your dissertation. That's why professional authors pay so much attention to content and collect relevant information beforehand.
On the other hand, there are special requirements for the length of such paper. In general, it varies a lot, so no one can say you the optimal length without any information about your topic, subject, etc. Only the full description of dissertation tasks and goals can converge you to the high-quality result. So always read your assignment attentively to keep it under control and don't look for average thesis length.
As a result, each writer risk falling into the trap. Someone takes dissertation length on the first place, others insist that content is a king. But an only a small group of professionals is right: you need to control both these requirements. So let's talk about the length today and find out its perfect size.
The insight: how long is a PhD
First of all, there is no perfect size for the dissertation. You may not expect it, but it is the truth. You just can't choose topic and believe in the rule called 'one size fits all.' So keep calm and find all useful information with your mentor and graduate department. Only such an approach allows students making great paper with awesome content and perfect formatting.
So there are 2 main indexes in determining the length of your dissertation:
the general and well-known rules in writing dissertation papers for universities;
direct instructions of your graduate department which do not contradict the basic rules;
the experience and six sense of the author who knows his dissertation task the best.
So the writer must combine the official rules with his own feelings and understand how long is a dissertation. It is okay to rely on your thoughts because the author is the expert on the topic, so he knows everything better. Like the mechanics understand how the cars work or how cook knows the tips in frying steak. So don't depreciate our skills and knowledge, but also don't believe in average dissertation length.
The choice of dissertation length
The first step in choosing the best length of the dissertation is to use templates. These papers are already checked by professors in your university, so correspond to all current rules. In professional circles, such an approach is called a golden standard.
The main aim is to use only modern dissertation examples. Note, that time after time, rules and requirements can be changed. As a result, the paper written according to such a template cannot get the highest mark. In addition, using old examples, you risk filling your dissertation with numerous silly mistakes. So our writing company recommends new authors to use only new templates not older than 1-3 years.
The next step is to check all the requirements for your dissertation. Get your graduate department's dissertation handbook. Usually, every student gets it at the beginning of the studies. Believe it or not, but this handbook contains really valuable information. But what surprises the most, is that most writers forget to read and use this source for their job. If you want to find out how many words is a dissertation and other important things, you should keep your handbook anytime.
So thanks to this handbook students get full descriptions of rules including the dissertation length. But all disciplines and projects are different, so requirements vary. If you didn't recognize how long is a master's thesis, then try to contact your professor. He is the final person who can give you fair recommendations. He may also suggest you 3-5 recent dissertation templates to review before writing your own.
In addition, each professor has his own tests in dissertation format. Of course, they can't contradict the main rules in writing. But students should mention individual particularities of your mentor and education establishment.
The dissertation time
The question 'how long does it take to write a dissertation?' is even more complicated than the question about length. This is like the time for exercising to reach the perfect body. So every writer needs personal time to start and finish his dissertation.
Let's use several examples the real students have done for their graduation. The first dissertation was dedicated to computer science and took 6 months. The work included data collection, making research, and direct writing. The second dissertation example required more than 14 months. The topic was about Celtics music and made troubles because of the lack of information. The amounts of pages were also very different (260 and 400 pages). So both these dissertations were worth attention, included working with primary sources, writing according to specific requirements. That's why the results were so different.
Note, that such situations included the writers keep living their lives. For instance, go in for sports, meet friends, have a job, etc. If you
hire a personal writer for your dissertation, then you will have no worries about its length, content, formatting, and other requirements. Ask us for more information, if you are interested in professional help.
Example of a thesis paper
During past years our company has created more than 100 dissertations. Each one was unique and contained special requirements. But here are several general tendencies in writing traditional 5-chapter discussion:
introduction includes 10-15 pages;
literature overview takes 20-25 pages;
methodology part requires 10-15 pages;
results takes 5-10 pages;
discussion has 15-20 pages in total.
But let's make it clear: this example demonstrates current tendencies in dissertation writing. Your paper may have more or fewer pages because of the topic, university standards, and so on. But it is vitally important to make each new chapter similar to the previous one. For instance, it is inappropriate to write the introduction for 5 pages and write the literature overview for 50 pages. The balance is obligated.
So make the full analysis of the dissertation length and content before starting your job. Such an approach guarantees the paper will be logical and nice. This is one of the numerous signs of how professors check the thesis for Ph.D.
Of course, all such steps cannot guarantee you the success in making the right choice. In case there is no universal size, you can face unexpected situations. That's why you have another option. Prefer the professional services in dissertation writing, so you can trust this job to real experts in this field. You can choose our writing company and rely on our experience. This is your optimal choice that didn't require calculating the best length of dissertation and using time management!