College Application Timeline: Everything You Need to Know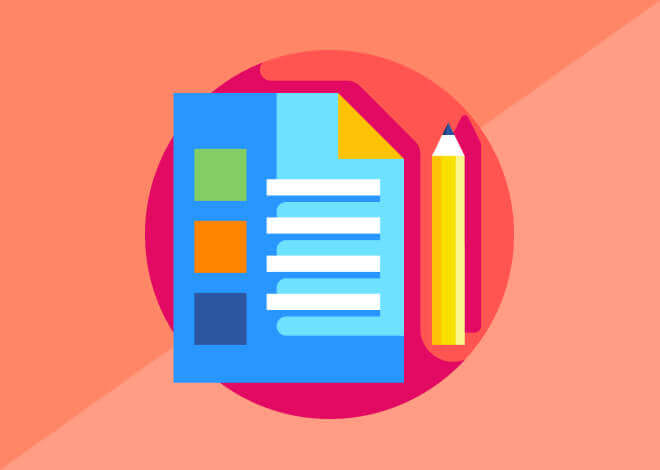 2022-09-20
The process of applying to college might get stressful and confusing without a specific plan. That is why determining a certain course of action for every month is very important. Your child needs to be focused and consistent to provide high-quality materials in advance and enhance the chances of entering the dream college.
Junior and senior years are the toughest; there is no denying it. Everyone is concerned with maximizing test scores, pursuing important after-school activities, and getting recommendation letters.
Writing numerous essays and working on college applications is just a cherry on top.With so many responsibilities, it gets hard to know what to complete, and when thus, it is important to equip your child with a helpful timeline. The postponement may result in weaker applications. No one wants to play catch-up when time is pressing, let alone experience unnecessary stress. The application year is a critical period, so children should try their best not to fall behind.We came up with a helpful college application timeline so that your child's to-do list could be completed in good time. In this article, we focus on deadlines and the most important tasks concerning the process of application.

Surely, children may apply the proposed timeline flexibly and complete some of the tasks earlier or later. Make sure that your child does not run behind, in which case it might be necessary to speed up the process. However, we recommend prioritizing application quality rather than speed.

Some recommendations might be inapplicable in your case. For example, if your child does not have any intention of applying to UC schools, you can skip those bullets.

We also advise visiting every testing company (ACT, SAT), as well as university websites, where you can find up-to-date information on application deadlines and other matters.
The Optimal College Application Timeline
January – April of the Junior Year
Talk to the college counselor in your school and visit college webpages for institutions that interest you. Make sure that you fully satisfy the formulated requirements.
Thoroughly study for AP exams. They take place in May
Get the dates for your ACT, SAT, and SAT Subject Test planned (to achieve the highest scores before the senior year)
Come up with a plan for a capstone project (read specialized guides for extracurricular activities and summer programs)
Plan the visits to colleges
May of the Junior Year
Pass AP examinations
Prepare for the ACT, SAT, SAT Subject Tests
Take care of recommendation letters. They are important because of providing the admissions committee with an adult's opinion on the person.
Put the finishing touches to the details of the capstone project
Decide on when you should visit the colleges
June – August between the Junior and Senior Years
Take the tests: ACT/SAT/SAT Subject Tests
Open the application accounts and fill in the required sections
Set up BS/MD accounts. Fill in the required sections
Work on the drafts for your Common App Essay (read the recommendations on how to complete this type of assignment)
Complete the section Common App Activities. Adjust it for different applications
Complete Additional Information section (Common App). This is optional
Work on the capstone project and finalize it
Visit the schools
September of the Senior Year
Seek comments and then complete the Common App Essay
Consider and finish the list of schools – look for articles listing the best colleges and choose what suits you best. Focus on those schools which meet your academic and financial goals
Request all the needed test scores (ACT, AP, SAT) to be available for the schools from your list
Think about early action and early decision programs that will allow you to complete the process of applying in advance
Finish the supplemental essays (for early action/early decision colleges)
Request information concerning your recommendation letters. Ask if they are ready.
October of the Senior Year
Adjust the Common App Essay as well as supplemental essays for UC prompts
Finish application essays for UC
Complete and submit your applications to the chosen schools (early action/early decision)
November of the Senior Year
Complete and submit an application for UC. It is better to do this before Thanksgiving to be able to have a good holiday without any stressful thoughts and avoid technical issues)
Finalize the supplemental essays
December of the Senior Year
Submit applications
Check the acceptance of early action/early decision schools
January – March of the Senior Year
Complete admission interviews (early action/early decision school interviews will be conducted sooner). This is a very important stage in the process of applying, so take it seriously. Remember that you can make positive first impressions long before the interview.
Find college scholarships and apply for them. This is a chance to graduate from college debt-free and pursue your dream career instead of being stuck on higher-paying jobs that you hate.
March – April of the Senior Year
Consider the acceptance to regular schools
Attend second look and admitted student weekends
Submit waitlist letters to colleges which included you in the waitlist
Submit appeal letters to colleges you were rejected from. There is good news: you can successfully change a committee's mind. However, there is also bad news: not all colleges accept appeal letters. Check with every school individually before appealing.
Decide on where to attend. Also, you should submit the deposit (before May 1)
May of the Senior Year
Thank your recommenders for the help and tell them about the results
Answering Some Questions
What is the last date for taking ACT/SAT/SAT Subject Tests, and will my scores be considered in the process?
Colleges usually accept test scores up to a month before the application deadline. For example, colleges with November 1 application deadline are accepting scores from tests that were taken in October. Nevertheless, we strongly suggest consulting official websites for more details.
What is the due date for college applications?
Autumn and winter are the usual application deadlines. They vary from college to college, as well as depending on early action/early decision or regular decision.
The college admissions process might get stressful and challenging for both children and their parents. There is no need to go through this alone when your future success is at stake. You can always consult a specialist who will answer all your questions and ensure that you don't miss anything important.
Good luck with your application process!