How to write a critical analysis?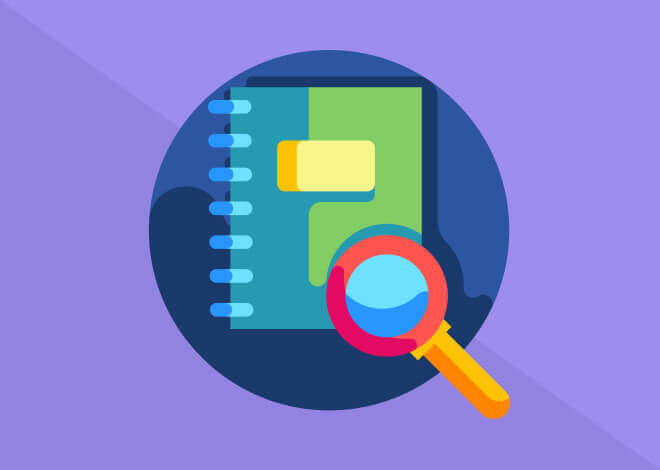 2022-09-20
If you feel stressed and nervous, when receiving a task to write a critical analysis paper, don't worry. You are not alone!It is a popular academic task, which aims to show your analyzing skills and a chance to break a given piece into sections. Sometimes this task is confused with a critical essay or a report, which also deal with publications, movies or paintings.A great critical analysis gives readers a deep evaluation of the source text, highlighting it strong and weak sides.

Do you want to learn how to succeed in writing a critical analysis? Follow the guidelines below, which were created by
our experienced writers and you will always get an A.
Critical analysis essay example
To start with, let us give you a critical analysis example. It is a common outline, which can be applied not depending on your topic and tutor's instructions. Print them out and use any time you are assigned with a critical analysis:
General information to let readers understand what you are going to talk about:
– Information about the analyzed piece (its title and author, information about publication, topic and purpose);
– Thesis statement, which contains main reaction on the work;
Work's description;
Interpretation and evaluation:
– Organization of work;
– Style of the work;
– Its effectiveness;
– Treatment of the topic;
– Appeal to the audience.
As you see, there is absolutely nothing difficult in writing a critical analysis, when you know which parts it consists of.
What is critical analysis?
Now, let us give you a more profound critical analysis definition that will help you to distinguish it from other types of assignments and you won't have to worry that you are writing something wrong.
The main goal of a critical analysis is to evaluate a certain work: a written piece (a book, a research work), a movie, a picture or anything else and to help readers to understand it.
Critical analysis is mainly subjective, because it contains your own interpretation and opinion on the subject. The analytical part means that you need to break the source piece into parts and examine them thoroughly.
Writing of such a paper always consists of two parts: thorough reading and attentive writing.
How to write a critical analysis essay and format it?
By now you already know what a critical analysis is and what sections it should consist of. So now let's discuss critical analysis essay formatting, because it differs from other papers.
Remember that your paper must be clear, follow an accepted structure and consist of logical arguments. There is no need to concentrate only on negative aspects and you can make the tone of your paper lighter by telling about positive features of the source text.
However, not depending whether you agree or disagree with the author, you should back your opinion with examples, strong arguments and evidence.
The main formatting difference of a critical analysis lies in its outline, which we have already discussed above. The rest depends on your teacher's requirements and guidelines. If you are writing the assignment for school, following a standard format will be enough, while college and university students may need to follow a particular formatting style, accepted in their institution.
How to write a critical analysis essay step by step
If you are asked to criticize someone else's work, you should make it as reasoned and clear, as possible. To make your claims stronger and reasonable, stick to the common critical analysis essay outline, which consists of introduction, body paragraphs and conclusion.
Below is a step-by-step guide, which will help you with writing critical analysis in no time.
Critical reading
If you want to create a powerful paper, you not only need to read the source text but also to make it critically, following such goals, as:
– Identifying main ideas;
– Determining author's thesis;
– Identifying used appeals;
– Evaluating whether the author was successful in rendering the message.
Keep in mind these points, while you read the book and it will greatly help you to conduct a thorough research. Especially if you come across unknown concepts, terms and definitions.
Work on an outline
Having a structured plan will greatly help you to write the paper. Start with considering the format of your future work. Usually this analysis follows a regular structure and consists of an introduction, many paragraphs and conclusion.
Just use this general structure and make it broader by inserting claims from the source.
Writing process
When you are writing the paper, pay careful attention to all of the sections, especially introduction and body paragraphs, because here the most underwater stones can be found.
Hook sentence. Your introduction should consist of a hook that will grab readers' attention and motivate them to go on reading. At the end of this section insert a thesis statement and an outline of the main ideas. Close your introduction with your own thesis that would lead readers to discussion;
Main paragraphs. There should be at least two body paragraphs (considering the required size of the paper and the quantity of arguments you want to discuss), where you would convey key ideas to the audience. Don't forget that these claims must interlink with thesis statement. Spice up your arguments with examples, quotes and up-to-date evidence;
Conclusion. In the final section of your paper it is necessary to restate your thesis. It must match the introduction without repeating it. Provide a thoughtful and powerful argument that will motivate readers to take your side and to research the topic further.
Critical analysis essay proofreading
Do you already have the answer to the question 'How to analyze an article?' It is a right time for our final advice, which will help not depending on the type of writing you are completing.
Put the draft aside and give yourself some time to rest. Once your mind is clear, read it several times to see whether there are any mistakes that can be fixed or any elements that are missing.
Pay attention to every detail and if you have any doubts, ask your friends or relatives to read the paper and give it a side glance.
In addition, you can always turn to our writing company and hire an expert, who will polish your analysis or even write it from scratch!