High school internships: undeniable benefits for a student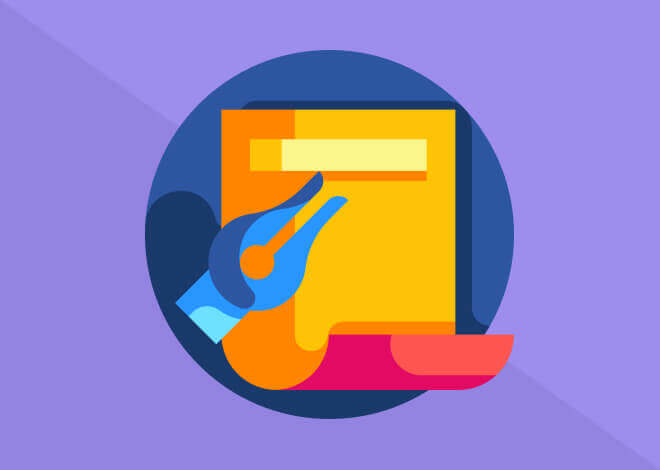 2022-09-21
High school internship: what is it? It is an opportunity to try yourself in the workplace. It is another chance to gain the needed experience and enter the university. It has so many benefits. So, let's find out it in more detail and learn how to find the best possible variant.
You said: Write my essay for me, quick. We said: We will write your assignment faster than you can say the word "Homework".
Introduction
To enter an elite college or university, you need to be a unique candidate. The thing is that the bar for getting into a renowned educational institution is very high now. It keeps getting higher, and it is a problem for some trainees. Now, to ensure a flawless admission process, one should be a well-rounded and educated person taking part in extracurricular activities. Though, if you are a communicative and proactive student, you still need something to stand out amongst the crowd.
The internship would be your chance to pass the competition and enter the university successfully. Here you will find practical guidance on how to get an internship and pave your way for new career opportunities and knowledge enhancement.
Benefits of an internship for students: do you need it?
An internship is an activity common for undergraduate students who want to try out new experiences during their summer vacation. Internship activity is also known to give graduates a chance to land a demanding job at a prestigious corporation. But the idea to look for an internship for a school leaver seems curious. As a parent, you can be confused by it and wonder whether a child must initiate an internship. For a long time, participating in extracurricular activities has been enough. But now the situation has changed, and internship is a new level that a school can't provide.
Internships are useful for those students who want to explore their future career and try new working experience. If your child decides to initiate the internship, he can see the real world behind the theoretic learning. If he is in a search for the major, participating can not only help him stand out among other applicants but also help choose the direction.
For instance, if your child is fond of chemistry, working in the industry for some time can open his eyes to the actual state of affairs. He or she can either fell in love with the subject and continue exploring it or change the discipline completely. The internship is a great chance to initiate communication with like-minded people and find a mentor. During the internship, there will be tons of opportunities to grow a professional network and develop connections. If a child finds a mentor, he can get a letter of recommendation and many other perks of cooperating with such an important person.
But how can a student find an internship? Is it that difficult? The answer is NO. If your child follows simple rules that we provide in the following article sections, he or she will easily find the option for the internship opportunities.
Places to find internship options
At first, finding a good and worthy internship is a real challenge. Most organizations don't consider high school students as interns. But there should be no fear to show persistence and try to reach out to the manager at your local business or organization. The company could appreciate your child's motivation and accept the request. In most cases, school leavers don't think ahead and show no impetus to their professional growth. Thus, your child's desire to try a new experience and act outside the box can impress the manager.
The first piece of advice would be never to look for an internship at different public job boards. The thing is that your unseasoned child will be one of many other experienced candidates. Thus, the chances are low that the choice will go to your child. In general, at such websites, managers prefer to work with college students. Now let's figure out what are the most appropriate places for your child to look for internship opportunities.
1. Family
If you want to find a good variant, asking family members for help is a great idea. In many cases, parents forget about this option. But it often happens that relatives can suggest a good internship variant. However, you shouldn't be too annoying. Try to reach your relatives if their activity is exactly what your child is looking for. You want your child to get appropriate experience in a relative field.
2. Family friends
As a parent, you have personal or professional connections that can help your child in his initial career. In most cases, your child doesn't rub shoulders with your friends. And this is the time for you to recommend cooperation. But remember to give a child to do the first steps and be initiative. Your friend needs to see your child's great commitment and desire to start.
3. School teachers
Teachers usually communicate with different people from various disciplines or industries. Thus, if you ask for an internship opportunity, a teacher can think of a good variant. Try this option, and you can possibly find what you look for.
4. Guidance counselors
Students are known to communicate with guidance counselors with college application process issues. But let's not forget that these people also help in clarifying career interests. If your child decides to appeal to the counselor, he or she should initiate the conversation and show interest in getting professional experience. The chances are high that the counselor will connect your child with the right people.
5. High school staff
There are lots of people whom your child connects with during the studying process. These are mentors, club moderators, coaches, librarians, or people from the administrative side. Basic dialogue can lead to an internship offer if your child chooses the right person. It is necessary to consult those workers who are engaged in your desired discipline.
6. Local university community
You can go beyond your common circle and look for the opportunity in the broader community. Local universities may be interested in the interns to conduct scientific research. So, if your child takes an interest in research and development, it could be a good idea.
7. Local business
If there is a new business in your town, you can try suggesting your child's candidacy to undertake an internship. Such an initiative approach can impress business owners and intrigue them. If your child wants to live in a professional world, try out this variant.
8. Charities and religious organizations
Nevertheless, these are non-profit organizations, and your child will get experience and learn a whole range of skills. So, why not to try working with charity groups or religious organizations, if your child agrees with it.
best way to ask for an internship
Asking for internship practice is always a tricky activity. You never know how the person will respond to your request. Thus, your child should be ready to get a refusal and accept it correctly. However, you get prepared for an internship practice search; your child needs an inquiry. In the paper, there should be information about student's skills, knowledge, and probable experience. It has to show enough motivation, at least some level of competence, and the desire to gain experience. This is what you need to follow when crafting an inquiry:
Make it brief
The person you address is a busy one and doesn't have too much time to read a detailed paper. Thus, keep your story short and mention only necessary points.
Conduct a research
If your child appeal to a stranger, tell him to conduct research and figure out more details about the person and his business. It will make a difference.
Be clear and precise.
When asking for an internship, your child has to specify the offer and suggest an exact list of services. This way, the recipient will get the message and react promptly.
Be ready to follow up.
It often happens that emails get lost in a mailbox. In such cases, don't be afraid to send a follow-up if there was no response to your request. The person you address to will get a notification and make the final decision.
How to: the best way to hold an inquiry
We have talked a lot about where to look for the variants. We have also discussed what is better to do and what things to avoid. Now it's time to talk about the inquiry letter and the best way to manage it. We have developed an example of a good inquiry. You don't have to follow it blindly. Your task is to study the letter and find some features to introduce in your application.
Email example
In the first place, including the name of the person you appeal to.
" I'm a student at [the name of the school]. I have a great interest in web design. I have a portfolio with my best projects and designs. I have been following your activity for a long time and became interested in your approach to projects ".
This would be a perfect inquiry letter beginning. Then you have to mention why you liked this firm or corporation and tell in detail what specific features you appreciate. The next step would be specifying your duties. Remember, you have to be precise. Speak about the exact responsibilities that you can do. It is better to introduce it in the form of a list. This way, the person reading will instantly notice this information.
"Please, let me know if you liked my offer and can suggest cooperation."
This would be a correct ending for your inquiry letter. If you don't receive positive feedback, look at your letter one more time and make some amendments. Try to change the letter and structure of the letter for each client. A personal approach is always appreciated.
Find answers to frequently asked questions
Should we accept unpaid cooperation?
Yes. An internship is the chance to test yourself and gain appropriate experience for further studying process and career development. Thus, money shouldn't be the key matter. Furthermore, you most likely won't get any compensation for the internship practice. But the universities care more about the experience in general, and not about the remuneration.
Internship and volunteer work: what's the difference?
In general, the time dedicated to the work and the responsibility level constitutes two key aspects that differentiate these two activities. You need to specify your duties to let the person reading an inquiry to understand your internship responsibilities.
Internship or part-time job: what is better?
This is a hard question. Everything depends on your goal. If you go to a fast-food restaurant to earn some money to support a family, you should go this way. If money is an urgent matter, you have to do the right thing. But if you need to gain some experience and practice, it is better to join an internship.
What if my child still doesn't know what subject to choose?
This is why we like an internship opportunity. Participating in such an activity, you can find out what you like and what is better to omit. But it is better to do research and try to guess what direction to choose.
Should it be a prestigious internship practice?
Many parents consider a prestigious internship to be their golden ticket. But the prestige and name of the company you underwent the internship will care less for the admissions, than actual skills your child gained.
When is it the best time to apply for an internship?
There is no single answer. If your child is passionate about the subject and wants to try the internship, you can think of it as early as possible. You have to talk with your child and pay attention to what they say.