SAT length and useful facts for students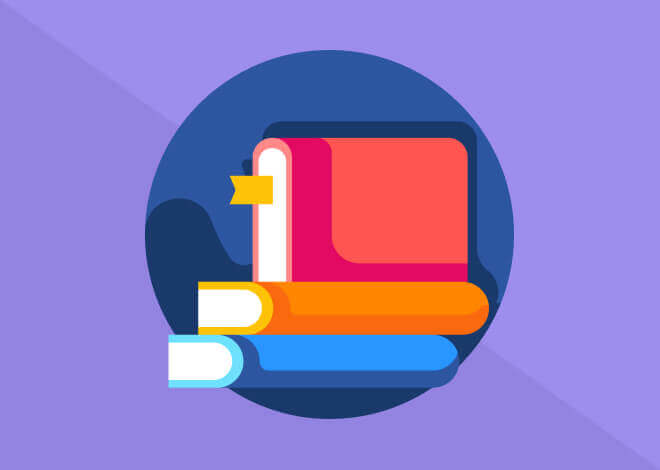 2022-09-21
SAT is the abbreviation of the Scholastic Aptitude Test. Such a test is meant to measure the basic knowledge of the applicant. According to its particularities, the exam can focus on one subject or include the complex of questions. The SAT time length depends on such elements, but usually, you have 3-4 hours.
The main goal of the SAT is to check the students' critical reasoning. Note, that SAT it is not just an exam, but also an opportunity to practice for an applicant. You can check your knowledge and find out your optimal timing for the test. The length and exact tasks in this test can be easy for the student or cause real issues.The results of this test will demonstrate whether a student is ready for the next stage in his further education. Besides, the SAT is important not only for students but also for education establishment. Note, that the general level of students' success demonstrates the qualification level of teachers and colleague in total. If the level is high, then this establishment will gain additional reason to be proud of its educational process. In other cases, it will be able to find out weak sides in programs and teaching to improve future results.

To be as successful as possible in writing the SAT, you need to find out everything about it, especially how long is the SAT. This article will help you to get actual information about the SAT length, time, sections, and other details of such a test. Let's find out more detailed information.
How long is the SAT with essay part
Before summarizing how long is the SAT with writing, let's see the structure of the test. Here is the full schedule for your SAT day:
Reading includes 52 questions and requires 65 minutes;
The first break for 10 minutes;
Writing and Language with 44 questions and 35 minutes;
Math part without calculator for 20 questions and 25 minutes;
The second break for 5 minutes;
The Math part with calculator for 38 questions and 55 minutes;
The third break for 2 minutes;
An additional part with essay and 50 minutes.
All sections have only one part with tasks, but Math is divided into 2 parts. On the first part, you are prohibited from using a calculator. All students must finish 20 tasks in 25 minutes. On the second part, you can use a calculator. Be sure this is not an advantage, but tasks with another level. Be ready to make 38 questions in 55 minutes. So, in general, you will have 58 Math questions and 80 minutes for 2 sections.
That's why the SAT requires 180 minutes for tests in total. This time excludes several breaks and optional essay (additional 50 minutes). So if you want to know how long is the SAT test with essay, then it is 230 minutes or 1 hour and 50 minutes. You may think, that almost 4 hours are absolutely enough for making any task, so you will finish it even beforehand. But, not every student is ready to write it with such speed.
The SAT tasks and breaks
Be ready, there are more than 150 questions in total. According to 3 basic hours, you need to answer 1 question almost every minute. Here is the full list of tasks in different categories:
52 questions in Reading;
44 questions in Writing and Language;
20 questions in no calculator Math;
38 questions in calculator Math.
So 1 minute for 1 question looks quite okay. But in real-life things are a little complicated. For instance, easy questions will save you additional time for harder parts. In such a way you can plan your exam and pass it more successfully. Try to answer all the questions on the list even if you don't know the answer.
Note this tip: if you need time to check your paper before finishing, you should increase your speed. Focus and keep marking the right answers faster than in one minute. As a result, you will save additional time on checkout. So you need to control your time during making the SAT. Skills in time management will be very useful. That's why even with perfect basic knowledge in all fields you can fail.
Breaks are also important. Such pauses don't only give students a short rest, but also helps them to focus on a new task. For instance, after the Language section, it is quite hard to start Math, especially without a calculator.
So here is the full list of breaks during SAT:
The first 10-minutes break between Reading and Language parts;
The second 5-minutes break between Math without calculator and Math with a calculator;
The third 2-minutes break between Math with calculator and essay part.
Note, that if you are not going to write an additional essay, you may leave right after finishing the Math with the calculator part.
How to make yourself ready for SAT
Besides knowing the SAT length, sections, timing, breaks, and other particularities, you should also make additional preparations. Be sure, such steps will help you to be in time and get successful result with the SAT exam. So use such recommendations:
Make full-length tests. If you make such tests as demonstration versions, then you will be a more powerful candidate. Besides physical readability, you will also increase your speed in making tests and get more assurance in your own powers.Additional tip: make sure you use official examples of SAT. Only such copies are relevant to real tests. Try to avoid old samples of tests, because they are changing all the time.
Make tests on a regular basis. We are sure that you should better prefer weekends to make your tests.Additional tip: choose the first half of the day on Saturday or Sunday. This is the best time because it creates the most realistic conditions as the original SAT.
Train yourself for individual sectionsMost students practice with different sections. These are the parts they are not sure at all. And sometimes you also need to practice with the whole SAT test.
Additional tip: plan your preparation in individual format. Every student has individual strong and weak sides.
Yes, SAT belongs to long tests, but also it is a very intense job. You need to stay focused all the time, try not to make mistakes in the test, try to avoid grammar misprints, etc. All such things are important for the final mark of your exam. As a result, you need to keep balancing between 'relax, take it easy' and 'hurry up, or you will miss your chance.'