How to Write a Press Release for A Business Effectively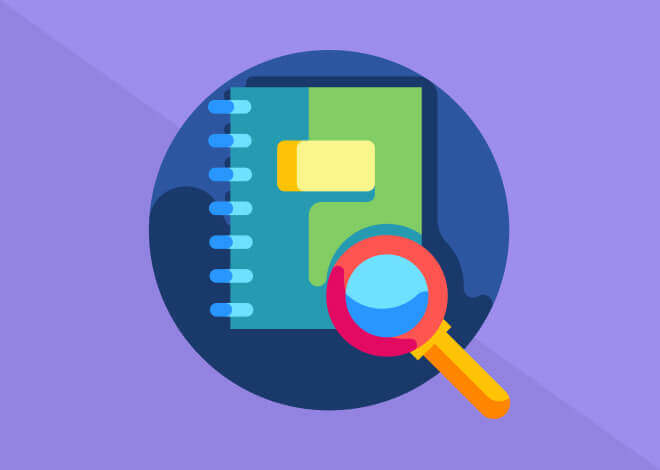 2022-09-21
Writing a business press release can be challenging. Besides, this type of document must be accurate and focused on the most important details. When writing a press release, you get a chance to share the information about the important events and happenings in detail. Often, people lack knowledge of how to write a good press release. In such a case, they waste their chance to use the media to promote their own business.
A press release is a business document that must be performed properly. Besides, it needs to be shared via the most effective media channels to get proper coverage. You need to be focused on the most important details of your document and always avoid unnecessary information if you want to prepare a well-organized final document.If you need to learn how to write a press release for a business, the following guide will be quite helpful. Read it thoughtfully, and you will find out many helpful tips and guides on how to perform a great business press release. Use the provided tips to perform your press release for a business.
10 Tips to Learn How to Write a Press Release for A Business
1. Understand the exact format of a press release
The best way to perform great content is to know what you are dealing with in advance. You need to know the structure of your paper to ensure flawless writing. Press releases have their exceptional structure and format. It keeps a press release organized and allows writing down all the important points.
The "5W questions" are the exact writing strategy that is used to prepare your opening. Here, you need to answer the five top questions once starting your press-release. Those are the following questions:
Once you answered the mentioned questions, you help your audience to get enough insights on what they can find out when checking your press release.
2. Write a short and concise press release
The best way to prepare a great and motivating press release is to make it short and concise. This is not a multipart novel. You need to write down only the most essential details in your report. Providing too much information will be pointless. Since you need your audience to pay attention to the facts you provide, make the entire press release concise. With your paper, you make a statement about some important event or happening. Thus, focus on the most important information. Never become too worldly since it will only make your audience frustrated with the provided information.
3. Keep your professional writing tone
A business press release is certainly a professional document. Besides, it is important for your current job and future career opportunities. You should not make it a personal story or some kind of a formal report. Keep your professional writing tone. Focus on the facts and important supportive materials. You need to remain intelligent and professionally oriented. This is the only way to make your audience appreciate the provided information and support your statement.
4. Make it for media
Every business press release has its target audience. Still, you write it for media first to get better coverage. You can easily provide separate copies for your clients. But it must be made for media primary. You can even play the role of a reporter once preparing a document. Think about how to grab your audience's attention and make your document interesting. You need to provide an appealing press release for a business. This is the exact way to intrigue your audience and motivate it more effectively.
5. Think through its readability on various devices
Once preparing a document, think though its readability on various devices and platforms. People should be able to check your press release on their personal computers, phones, tablets, and other devices. You need to ensure the requested high readability. Every link in your text must be active, buttons clickable, and text well-optimized. Moreover, it must be easily downloaded for viewers. The modern devices and tablets operate on various operating systems. Remember about the fact that your press release must be easily accessible and readable to gain the biggest effect over your target audience.
6. The document should be SEO-optimized
SEO optimization is an important procedure these days since you can face a need to share your press release with a huge audience. Thus, for a search engine to show your press release on the top of the search list, you must deal with the SEO optimization of your business document. Focus on your target audience, visuals, main keywords to optimize your business press release. It will improve your press release online coverage. Moreover, it will expand your audience and make it more targeted.
7. Focus only on important details
A good business press release lacks any useless information. The too worldly document does not provide a needed influence over the audience. You need to "cut the fat", delete all the duplications, unnecessary words and phrases, unsuitable quotes, etc. Include only important facts and details into your press release. Focus on the discovered events or happenings to let the audience pay the most attention to the important facts only.
8. Schedule your press release correctly
Timing is important when you conduct your business. Everything must be timely revealed. Thus, your press release must be published on time. It means you need to pay attention to how you send your release and through what channels exactly. If you deal with e-mail notifications, select a time after midday. Choose the exact time when your target audience will be the most interested in getting the information and reacting to it.
9. Use quotations
Quotations can be quite a powerful instrument to gather people's attention. They make you sound more intelligent and work as hook sentences to bring your audience's attention. When you can place your quotes properly, you will get more bonus points once completing a press release. Use the original quotes in your business document. It will help the media to pick up some of your quotes and make the press release even more recognized.
10. Find a distribution partner
When you have a good press release, make sure to find a proper distribution partner. You can look through local media to get a localized distributor. Otherwise, you can look for some global PR syndicates. Still, it is well-known that local distributors can be more effective eventually. The work of local distributors is more targeted and brings the wanted effects in the shortest periods when global holdings operate, requesting more time and a bigger budget.
If you want to learn how to write a press release for a business, you can use the mentioned writing tips and guidelines. Moreover, you can check the examples of business press releases available online. In case you have no idea how to prepare a strong and appealing document, you can reach for
professional online writing assistance any time you need it.