Figure out how to write a personal statement for grad school using our tips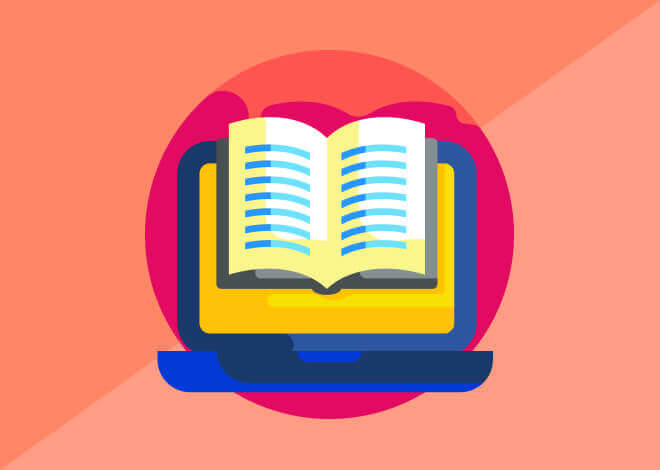 2022-09-21
The personal statement goes far beyond a cover letter and touches upon many more aspects that a student should definitely consider. Your task is to be sure that a text sounds convincing so that the commission has no doubts in your professional potential.
Let's commence with the task definition
In almost every graduate program you may come across various types of assignments, such as a letter of intent, personal statement or any other tasks given for the students. However, the truth behind it is that a personal statement is always the first to pay your attention to. When studying at undergraduate institutions, a student may be staggered with different quaint essay questions. Fortunately, grad programs are free from such a childish approach. On the contrary, they pursue a particular purpose. Through these programs, the professors are eager to check whether the student is ready to commence professional activity or how much he or she is experienced in a given field.
For many educational institutions, it is important to accept the students who get the main purpose of their application. In general, a lot of graduate programs request the information about your personal, academic and professional background to see what formed your attitude to life and the overall outlook.
Do not overstate the complexity of the task. Your mission consists of compiling the appropriate information into a coherent and organized text that will show your persistence to continue with studying.
Now, we have good news for you. We have managed to create a guide to help you with this challenging undertaking.
Are you looking for someone to write your essay? Professional writers from WriteMyEssayForFree are always here for your request "write my essay, please!"
Do not overlook editing and proofreading
Make sure to follow the same script with every aspect when applying for a college or a university. On the Web, you may easily find a great number of prompts that a student may introduce into the application process. These are standardized and quite similar, that one can benefit from them and elaborate on specific features.
Thus, the first task for you is to develop the idea and build the skeleton for your text. Now, that you have the material to work with, make sure to adjust it to the requirements given in the guidelines. Remember to meet the standards and adhere to a word count when researching the topic and elaborating on it.
While preparing for writing, you will surely end up with a few draft versions that slightly differ in its thematic focus. The diversity of options may serve you a good basis, but for a good personal statement, you need to focus on a single variant. Make sure to use the longest one, so that you do not have to add to the text or make up additional facts.
Adhere to 3 basic requirements
Never try to introduce your whole bio into the text. You will hardly manage to introduce each sphere of your life successfully. Instead, try to choose the most valuable information considering your professional, academic and personal experience and then refine the lust to make it fit the requirements. You should stop at the catchiest moments that will represent an example for every one of the three sections from your life given above.
Once you narrow down the list of situations, it is time to frame the facts into a cohesive story. Do not be afraid to play with the facts and the ways you represent them.
The most illustrative way to perform each area of your life properly is by doing it with a step-by-step approach. Make sure to present the information chronologically. This way the natural flow of information will be more readable, than if you'd present every aspect separately.
Perform your personal growth
The admission board is flooded with tons of applications. Every day they receive tons of application letters, and to succeed you have to exceed the expectations and win the contestants. For this purpose, your text should be more than a list of odd facts and thus constitute a coherent and consistent body.
The personal statement is your chance to draw attention to your personality and generate interest in the admission board. As was mentioned before, the best way to structure the text is a creative one. make sure to stand out among other candidates and impress the professors with your experience and potential.
Prove yourself at the very beginning using signposting. The intentions put at the beginning of the text will help you vary the topics but still be consistent with your thoughts.
Be inventive with your ups and downs
Our life is a combination of ups and downs, and the one who can perform it correctly wins. In the personal statement, your task is to focus the attention of the readers on your triumphs and strengths. Try to look at your failures in a different vein and show how you can still benefit from them. You can, for example, tell what an important role the misfortune played in your life and what conclusion you made. In addition, you can elaborate on how bad luck influenced your outlook and re-focused your efforts. Perhaps, it inspired you to grow and develop the skills in a less experienced area.
Note a few words about the program
This step may eventually seem obvious, but our task here is to make you ready for everything. Therefore, try to mention in your personal statement how important the grad program is for you and how it can promote your personal and academic growth, meet your professional needs or facilitate some areas of your life.
Usually, a student should point out the goals and expectations of the program in the final parts of the text. However, being logical and descriptive with the afterthought is mandatory as well. The conclusion is of the same importance as any other previous part of the text. This section is supposed to answer the key issues and respond to the basic questions.
You should convince the reader in your personal concern in the program and tell a few words about how the participation will contribute to your goals-achievement process. Make your words sound convincing and ear-candy. It will help make the readers believe in your desire to study this very program at a particular institution.
Dig deeper and take a responsible approach
We have mentioned it several times throughout the article, but our conviction is that appealing to this issue deserves a separate section.
Try to be as precise as you can. It considers telling about your experience in more detail. You should not branch out and try to cover each and every matter that you participated in. Your task is to elaborate on the details and provide the overall picture of your personality.
Be illustrative. Do not prate. You will make the commission believe your words if you confirm the information with valid and demonstrable examples.
Let your story tell more about your own personality. Make it speak loud with facts from your background. Make it memorable for your benefit.
Keep it concise
Here we are with another curveball. In some cases, in the requirements, there is no information about the word limit. Thus, you have no restrictions in terms of word count. Oftentimes, you will get no prompts at all. It does not mean that in the assignment something was overlooked. You still are obliged to perform a decent paper to conform to the requirements. In such cases, your decision is critical for the entire result.
Remember that a reader is not interested in your biography from A to Z. Therefore, it is better to tell the information in brief. Try to adhere to a 1-page limit.
Make sure to ask for assistance
The task is a common thing for thousands of students, and the only way to check whether the text is good or not is to give to someone for checking. It may sound obvious, but it is as simple as that. Let your friend comment on the style and structure of your personal statement.