How to Write a Response Paper: Tips and Guides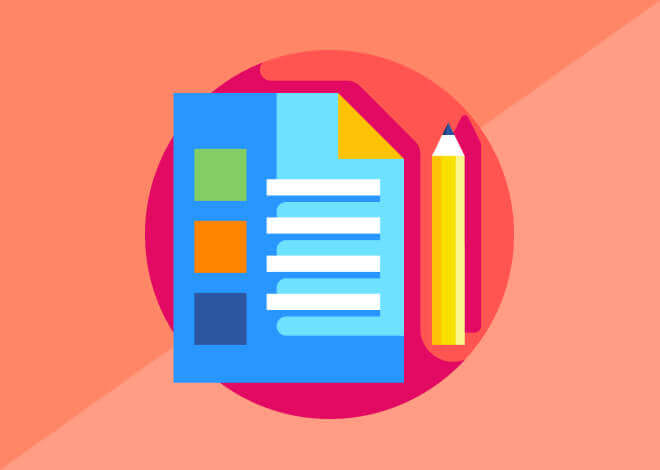 2022-09-22
One of the common assignments that your professors often hand you is the writing of a response paper to a book or an article you have read. In such a case, the normal formal format typical for in other academic papers can be varied slightly to incorporate some form of personal touch. It implies that you are not to write on the topic in a mechanical sense on the thoughts of the author but rather on a more personal tone that covers the impression or perspective you have regarding the book or the article. Essentially, response papers can be written for a wide range of literature or resources including a speech, article, book, play, or any form of literary work. A response essay is a form of reaction paper since the write up is seen as being reactive to the reviewed work.
A difference exists in the way response papers and formal reviews are written. In the former, you often use the first point of view. A third person point of view is often used for formal reviews. It is generally misconceived that the use of "I" is prohibited in
essay writing. However, it is allowed for all kinds of reaction papers. Notwithstanding, the normal procedure of essay writing should be followed particularly with regard to having a thesis statement and analyzing the work from your point of view.Are you constantly asking yourself: "How do I write a response paper?" Well, you are not alone for it is typically difficult for anyone without experience in academic writing to write a response paper, effectively, and that which can get high grades. This article covers complete response paper guidelines on the best way or writing an A+ quality response paper. However, if you feel unconfident of writing a reaction paper after reading this article then contact our experts – have your essay professionally written.
Response Paper Guidelines
Having no clue on how to write a response paper? Do not beat yourself up for this is a challenge that many students face. If you are to attain good grades, you should be wary of the difference between a response paper and book/film reviews. A distinctive difference between the two is that reviews are a statement of value where you cite the positives of a given piece. On the other hand, a response paper is a critical analysis of a given literary work.
What is a Response Paper?
A response paper is basically a reaction paper that you write after reading or watching a literary work, be it a book, article, play or any other. Your reaction entails your thoughts and opinions with regard to how the works have influenced you. It is worthwhile noting that a response paper is slightly different from formal academic writing in that it uses the "I" point of view. Let us discuss step-by-step on ways of writing a critical response paper.
How to write a response paper in college
At the college level, students are expected to have grasped certain aspects of writing that can enable them to come up with excellent response papers. The tutors often expect the writings to be underlain by critical analysis of the literary works and providing a proper insight and opinions that truly show an academic piece.
Writing a response paper
Thus, the process of writing a response paper does not just begin and end with the actual writing. Other crucial steps should be taken towards ensuring that the paper receives great grades. There are three main steps to having an A-grade response paper.
Part 1: Prior to writing
Read through severally – before starting any writing, make sure you read or watch the literary work several times to get the concept of the work. Make sure you read with an open mind and do not be quick to judge.
Write down points – after understanding, start jotting down the key points down in a diary. Write down the points in which you agree with the author and where you do not. This makes it easy to have reference points when writing.
Hypothesize – go through the points and get an idea of the concept. Digest the points that you agree with and the ones you do not. Develop your thesis statement from this, which will be your basis of argument.
Choose a topic – in choosing a topic, it is important to answer some key questions, for instance, what interested you most? or what is significant about the text? When you can answer this question, you can formulate a topic in line with the thesis.
Part 2: How to write a critical response paper
Response Paper Outline – it is prudent to write a list of your ideas. This should be a skeleton of the whole essay and not just the impression you have on the topic.
Organizations of listed ideas – in your write up, organize the listed ideas in a manner that makes it easy for the audience to follow through and see that the points support the thesis.
Write the response paper – once you have arranged the ideas in the required order, it is proper to write the essay. The normal essay framework of introductory paragraph, 2-3 body paragraphs, and concluding paragraph is also followed in reaction papers.
Response paper format
Introduction – in this first paragraph of your writing, you should mention the author's name and a summary of the literary work. Herein, outline your opinion and the thesis statement.
Critical discussion – at the start of your essay, you need to evaluate the work and analyze it from your own perspective and not anyone else's. You are required to react based on your perceived successes and drawbacks of the work.
Provide proof of your reaction – you should go back to your notes and highlight the points that support your basis for argument. Be careful to base your reaction of examples from the text. This ensures that your writing is not biased in any way.
Outline possible circumstances under which you would have either agree or disagreed with the work if your current standpoint is disagreeing and agreeing with the work, respectively. This shows a great deal of comprehension of the work.
Conclude – this part should comprise a summary of all the points made in your write up without the introduction of any new points. It also outlines inferences drawn from the points and conclusive remarks.
Type of language – like in any other academic writing, there are certain aspects of language that you need to observe so as not to lose marks unnecessarily. The following tips are helpful when it comes to language:
Be clear – ensure that your meaning comes out clearly without any insinuation.
Do not be ambiguous – while response papers are drafted in the first person perspective, it is important to avoid any ambiguity that would create confusion to the reader who might interpret meaning in a way not originally intended by the author.
Be concise – a response paper is meant to inform readers and this should be done within the shortest time possible. When your essays are too long, readers may be frustrated and there is the risk of deviating from the main points.
Do not be vulgar – while there is the need to take a personal point of view, it should also be known that you should be professional and avoid any words that may be considered vulgar or slang.
Do not repeat yourself – the essence of having an outline is to ensure that your points are not repeated throughout the essay. Make sure you mention your points once and then provide evidence for your claims.
Part 3: Editing and proofreading
You should ensure that you go through your work and edit before submitting. Most of the marks are lost from errors in content, format, and structure. Thus, you should go through your work and ensure you make changes to the content in line with your outline. Then make the format and structure align with the academic requirements.
The next step is to proofread the paper and correct any spelling mistakes as well as punctuations.
Additional Tips
Always remember to have a detailed outline that would enable you to arrange your thoughts even if you write your full essay later.
How to start a response paper – it is important to begin with an eye-catching introduction that has a hook. Some of the elements that can hook a reader include a quote or a controversial fact. The thesis statement should be a strong one that captivates the reader.
Let the reader know the author of the literary work you are discussing.
Find a good response paper example to follow on structure and format.
Have a strong conclusion since readers often memorize the conclusion better than other parts of the assignment.