What is a research paper?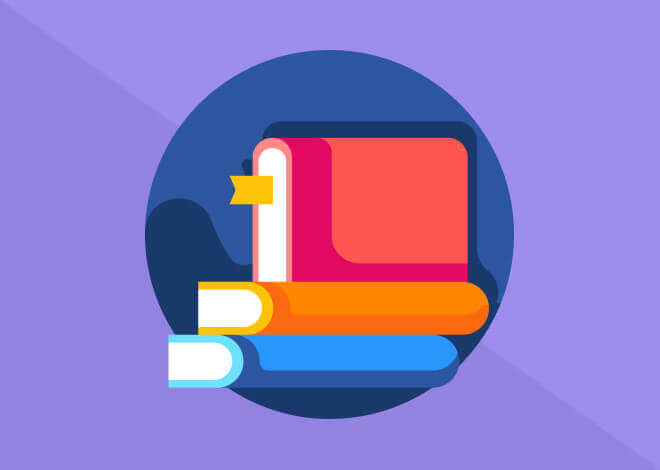 2022-09-22
This writing work is a kind of scientific assignment. You should identify any particular problem and elaborate on new approaches to resolve it. Comparing with other regular essays, this paper has its peculiarities:
you should think outside the box to write this paper;
it requires your substantial research on a certain topic;
all statements should be supported by verifiable and reliable evidence;
your conclusions should be based on your own considerations and the results of experiments if any;
all your findings have to be sufficient for further studies.
However, there are two types of assignments you should distinguish: a research paper and a research proposal. The research proposal is always subject to approval by an instructor. Apart from explaining the main goal of its project, this proposal should indicate some new aspects of knowledge it contributes to some academic field. Moreover, the research proposal always includes a separate section concerning the applied methods and a more substantial literature list.
Types of research papers
To write a good paper, you should understand its type and peculiarities:
cause and effect – you should describe the chosen subject, identify all causes and consequences (effects) as well as the connections between such; for this type of paper, emphasize the rules of common logic;
compare and contracts – describe different opinions concerning one issue;
experiment – as its title indicates, students have to conduct experiments and present the results of researches;
survey – you should form a sample of participants, make your list of questions, and conduct this survey; based on its results, you should clarify your findings and elaborate on your conclusions;
report – summarize some previously conducted studies;
argumentative/persuasive – discuss some particular issues and state arguments in favor of some point of view;
communication – formulate in this paper your opinion and support it by your feasible and sound arguments;
analytical – you should analyze various opinions concerning some topic;
problem-solution – indicate in this paper any specific problem and discuss possible solutions for it;
overview – describe precisely some substantial scholarly studies.
Any solid research paper should be at least five pages. However, if your project is not complex, even two pages can be enough. In any case, you have to discuss this matter with your instructor.
Structure of your paper
The basic structure of any paper includes its introduction, the main body, and conclusions.
Introduction
Your reader will be likely to review this part first. So, your main goal at this point is to announce your topic. From this paragraph, your future reader should understand explicitly for what purpose you have provided this research. Make sure you have stated all the basic information. Your reader should grasp the essence of your research easily. Nevertheless, keep some balance at this point and avoid any excessive information.
You should also state in this part of the research paper your thesis statement. Additionally, describe briefly the chosen way for confirming such an account and reaching your conclusions.
Emphasize your introduction to make it catchy and interesting from the first lines. So, feel free to include any quotes, a hook, astonishing statistics data, etc. For this reason, it is difficult sometimes to write this part of your paper. Suggest you write it after all other parts of your text. This way, you will feel more confident. Moreover, very often, sound ideas for the introduction come nearly automatically.
Main body
In the biggest part of your paper, you should present the results of your research, discuss any controversial points according to the general academic requirements. You should also expand and support your thesis statement here.
Make sure you devote each paragraph to some specific finding of your research, consideration, or existing point of view. Expand each one thoroughly and precisely. Make sure your statements are clear and free from any ambiguities.
You may also include some supporting evidence to make your statements more convincing. In this case, double-check whether your information is reliable and accurate.
Present in this part of your research paper your own interpretations and analysis. Feel free to include your proposals on how to eliminate some problems or improve the existing state of things.
At the end of each paragraph, place your summary sentence related to this part of your content. Also, make your transition to the subsequent paragraph.
Conclusion
In the conclusion of your paper, indicate your summary concerning all findings and reaffirm your thesis statement. Your reader will be likely to remember this part of your paper most of all. So, do you best to avoid any gaps and indicate all findings that have crucial importance.
Writing process step-by-step
Writing the research paper can be difficult sometimes if you choose any complex topic. However, the proper organization of your writing can save your time and energy. The main stages of your writing process are:
1. Choose your topic
You may select one topic from a list provided by your instructor or, if possible, suggest your own topic. Make sure your intention is related to:
any new problem; and/or
developing new solutions for any existing problems.
In any case, you should become interested in this research. This interest will help to conduct your research easily and prepare a really captivating paper.
2. Provide your research
Your comprehensive research has crucial importance for this type of paper. In this context, you need to:
form your basic understanding of the chosen topic;
create your background;
look for various gaps in this field;
read various expert opinions;
look for reliable and accurate data.
Apart from any traditional books and newspapers, you may use online resources, official reports, and videos. You may even use social media posts of various official bodies or experts if the exact information you need can be found only there. In this case, make relevant screenshots and attach them to your paper.
3. Develop your thesis statement
This statement is central to your research paper. So, make sure you devote your time and energy to some really important and challenging issue. While doing your research, you can notice any problematic points and shape your thesis statement.
4. Make your outline
If you have selected your resources and developed your thesis statement, it is highly recommended to make an outline for your future paper.
First of all, read all guidelines you have carefully to form a clear understanding of your future work. The structure and content of any paper may vary depending on its topic. However, a typical outline usually has its:
title page where you should indicate your topic and all required credentials;
short summary (abstract) of the provided research without any new details;
introduction where you briefly describe your topic;
literature review;
a section devoted to the methods you have used during this research;
results of your analysis and experiments, if any;
interpretation of the provided research;
summary (conclusion);
reference list where you indicate all used resources;
annexes with:
additional information (tables, statistics data) you have referred to during this research;
any other information required to get a more comprehensive understanding of your findings.
5. Experiments
If you have enough time and opportunities, conduct your experiments. For example, you may carry out sociological surveys.
The results of your experiments can reaffirm some of your theoretical assumptions or may even differ from your preliminary conclusions. In any case, such a result will definitely add value to your paper and make it juicy. So, don't omit these opportunities.
6. Writing itself
Imagine that you are an experienced scholar and write your paper in the same manner. If you need a more precise understanding in this regard, simply look for some very good examples.
Make sure you write in a coherent, logical, and flowing manner. Each sentence should reaffirm and support your thesis statement. So, make sure your text does not contain any ambiguities or uncertainties. Do your best to make this research paper sound and comprehensive. Try to review your content impartially.
7. Check your formatting, editing and proofread your paper
Even if your content is more than wonderful, you still should strictly follow all formatting requirements and rules. Use various online resources and make sure your text does not contain any grammar or spelling errors.
Your writing checklist
For your convenience, you may refer to this checklist as often as you wish during your writing. Here it is:
your topic is related to some unresolved, problematic or new matters;
you have collected enough information from official or reliable sources;
you have gathered evidence and conducted experiments, if possible;
you have found proper answers to all questions of your research;
your paper is structured well according to your outline;
you avoided any plagiarism and cited all outside resources properly;
your paper has its concise and clear conclusion where indicated all your important findings;
you have edited and proofread your paper a couple of times;
you are sure the final version of your paper is the best version you can provide at the moment.
More tips for you
There are additional tips for you to optimize your writing process and make it easy. Here are these helpful tips for you:
Start your work beforehand – rushing will definitely affect the quality of your research and paper.
Plan your work with specific deadlines for your research, analytical, writing, and editing work.
Discuss the developed thesis statement with your instructor and outer professionals to collect different opinions from these competent specialists. If necessary, correct your thesis statement relying on the received opinions.
Take into consideration your target audience and its preferences. This is necessary to choose your writing style appropriately and meet all needs of your target audience.
Look for some information and hooks that can interest your readers and even intrigue them.
Make notes to save all details and important information.
Select your sources of information carefully. Prefer some official sources or those you can simply verify.
Make every word count and balance the parts of your paper.
Work with your instructor and peers for obtaining recommendations and feedback.
Make sure you have enough time to proofread and amend your paper. Fresh view after a couple of days will always help to make your paper better.
Final words
Writing a research paper can boost your research and analytical skills significantly. Even if you choose some complicated topic, you are always able to cope with it easily. Simply look for all relevant and reliable sources, read them carefully, and form your opinion. Afterward, outline the structure of your paper and write it like a scholar. Revise it until satisfied and present your findings confidently.
In any case, don't underestimate your research work. Perhaps, exactly your conclusions will help to resolve some problematic issues.
Good luck to you.