How To Write Great Web Content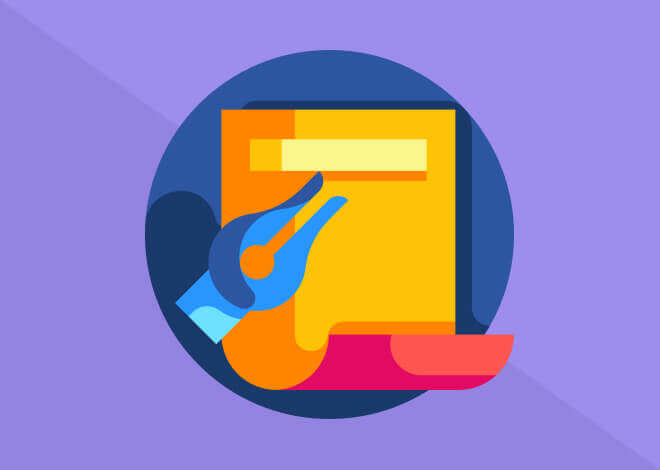 2022-09-21
There are millions of pages on the internet offering various types of content, but are all of them worth your attention? Definitely, not. Furthermore, lots of posts are boring, bad, and inefficient. Even though every blog is trying to catch the attention of the audience, it's pretty hard to find a persuasive blog with wholesome content and structure. On the internet, the place full of useless and unprofessional materials, the audience is desperate to see something new and outstanding. Let's find out how to provide outstanding content and how to avoid the most common mistakes.
Are you looking for someone to write your essay? Professional writers from WriteMyEssayForFree are always here for your request "write my essay, please!"
Decent Web content and its anatomy
Of course, there are dozens of different types of Web content, but every material has the same feature – it aims to gratify the audience: solve their problems, get their attention, give them the necessary information.
Therefore, you should learn about the "anatomic rules" for great content. Here they are.
The Brain of content: is your post informative, substantial, helpful, educational?
The Skeleton: what about its structure? Does it have all the necessary components interconnected and well-composed?
The Muscle: does it grab people's attention? Does it seem important and outstanding enough for people to continue to read it?
The Heart: is it exciting and entertaining? Does it bring positive feelings?
This comprehensible structure will help you to include every necessary element in your post to make it outstanding. Let's learn how to manage it!
7 tips for creating a good content for your blog
There are several ways to make great web content, read them carefully, and feel free to use them for your blog. Each of the points is important and valuable, so consider taking something from every paragraph.
1. Write a catchy, noticeable headline
It's the first thing people see in your blog, make your headline shout to them! Wondering, how? Here are three comprehensive ways how to write a great headline:
Use brain algorithms
Our brain is pretty predictable, according to scientific research, so you just have to push the right buttons to make the audience read your blog. For example, did you know that the human brain has a desire for numbers? Therefore, when you have numbers in your headline, people are more likely to read it, because that's how the brain cells work. Replace the title "Great pasta recipes" with "5 excellent ways to cook delicious pasta". Doesn't it sound better and more tempting?
Don't confuse your readers with complicated sentences; they won't read your post if they get lost in the information from your headline.
Remember that people are trying to find answers to their questions on the internet. So, if you format your headline as an answer, they are most likely to read your post, because this is what they searched for. For example, "How to fix the car" or "Why you should invest in real estate."
Make it easy to read as well as exciting to follow
Avoid uncertainty; no one came to your blog to solve riddles. Make your headline clear and concrete, as well as readable. There are many websites to check the readability of your text, use them to see if your post is too wordy or has a lot of empty phrases.
Consider every word you are using
The headline is a pretty short piece of writing. You have to make it as catchy as possible to make the audience choose exactly your post among millions of other web materials. Your competition is crazy! Therefore, pick every word in your title carefully.
Be as specific as possible. Mention the details that make your post special. For example, "How to make excellent pasta with no skills" sounds better than just "How to cook pasta."
Use some adjectives and avoid too plain verbs. Adjectives make your headline juicier and more specific, but stop with only one, it's enough. Replace boring verbs such as "cook, make, do" with something catchier, like "create, compose, construct, nail, invent."
2. Present the most important information first
You want people to keep reading your web content, right? Make them stay by presenting your best information at the beginning.
Start with the main point
Don't tease people, saving the best for dessert. Start with the most important information they came for; then you can move to explanation and general points.
Give people a reason to read your content
Give them what they want immediately. Otherwise, they just go to another page. Show them why your post deserves attention. Show the best material you have at the very beginning – and you got them.
3. Structure your content
Well-organized points make your web content more readable and professional; the right structure lets your audience stay attentive, helps them to find the necessary points. There are some great ways to organize different materials.
For explanation material – start with simple, move to more difficult
Explain the basis first, then get too complicated moments, that's how education works. Let readers learn some general information before getting too specific points.
For a list of tips – start with the most important, move to common ones
Keep your audience on the page, show them the most interesting and outstanding points first, make them motivated to read the rest of your tip sheet.
For guide – explain every step, one by one
Follow the right order of steps, go all the way with your readers. Again, start with simple, explain basic steps and move to the complicated ones. Separate every point from others using headlines to help people navigate.
4. Refer to relevant sources of information
Sometimes you need to complete your web content with accurate facts, data quotes from documents. Don't forget to mention sources you have used in your post; choose ones with a good reputation, well-known, and trusted by the audience. Provide a source if you present a statistic or not well-known facts. When you mention some website, provide a link as well.
5. Check if you have the right sources
If you have found some information on a certain website, it not always means that this information originally belongs to it. You can find credits at the end of the material, referring to another website or media. Follow them to find the original source of data.
6. Choose a perfect length for your post
Excellent web content should be profound. It's not about a certain length, but about deep, comprehensive material with all necessary elements included. You should present all of your information, prove your point, explain the things you have to. Doesn't matter how long it will take if you know how to organize your material. According to Buffet, the most shared content has 2,500+ words. That's pretty long material, as you can see. People are ready for long materials if they are thorough and satisfy their needs.
7. Add some illustrations
Yes, it's not only about text and its structure. Visual content is important for your blog, as well. First of all, it makes your post more entertaining to read. Also, you can illustrate your points and show some examples by using pictures or GIFs. Infographics are pretty useful when it comes to statistics or explanation.
Choose illustrative materials according to the type of web content you are writing. If you deal with entertaining posts, complement it with bright, suitable pictures and funny GIFs. If you have more serious web content, consider using infographics, illustrations, useful charts. Remember that pictures not only belong to fun materials, but visualization is also pretty practical for guides and complicated explanations.
4 ways to create excellent content for landing pages and web pages
Landing pages aren't similar to common web blog posts. It's the place where your audience goes after clicking on the link in your ads, email, CTA anywhere. The landing page has a different goal to achieve, so you should compose a different material for it. You literally invite people to this page to present them your offer, motivate them for the action you need. Therefore, the landing page should be persuasive, easy to deal with, and as usable as possible.
Here are four ways to create excellent content for successful landing pages.
1. Include a call-to-action in the headline
You want your audience to take some action, right? To buy something, to launch, to subscribe, to try. So, encourage them! Offer the action right with the headline. Make it clear and short – so people will distinctly know what to do.
Choose power words for your headline; make sure they sound motivating and inspiring for action. Remember the purpose of the landing page – encourage visitors to make a move! Use words such as "try," "join," "get started," "save," "learn."
Stay brief. The headline is not a good place for a full explanation of your product. If you put too many words into the headline, you can get the main point lost in them. Let your visitors see their opportunity right away; don't hide it into a bunch of unnecessary words.
Apply directly to your reader. A little word, "you," makes your headline way more powerful. HubSpot's study proved that by mentioning this word in the headline of the landing page, you make it 42% more effective! Isn't it excellent? Make a note and try this amazing advice.
2. Make the content easy to read and navigate
Doesn't matter how long your web content is, make it well-organized and readable. Compose short, thorough paragraphs and separate them properly. Your page shouldn't be looking like a plain set of words, try your best to make a balanced composition of text blocks, images, CTAs.
It's not only about content, but your visual image is also essential as well.
Don't forget to use H2s, H3, H4. They break your content into logical parts, helping users navigate the landing page. Never neglect them if you want your content to look solidly.
3. Focus on the benefits
Your product may have many different features, highlight the best of them! Show the audience how many benefits they can get by only choosing your product. Make them regret they haven't found it before! Make a comprehensive list or infographic presenting the best service you can offer. It would be great to include some positive comments from your clients; people are more likely to trust other people than companies.
4. Create a CTA that encourage readers
CTA is a very important point of a successful landing page. Without CTA, it will not work, that's all. Therefore, you should take it seriously and try your best to compose call-to-action as powerful as possible. Speak straight, present visitors the best opportunity in their lives. Push them to the action, remember the main purpose of your landing page. People open it because they got interested in your product, so don't let them lose that interest.
Connect CTA with the headline
When you have already made an outstanding headline, use it to create a comprehensive CTA. Don't rewrite your headline fully; you can mirror it instead. By repeating the headline, you let visitors understand your offer better, pushing them to the action, convincing them even more.
Give readers motivation and inspiration for action
Everyone can use some strong motivation sometimes, so provide your audience with some inspirational words. Show them what a great result they can get by using your product. For example, instead of writing "Go to the gym", write "Build a new body". Sounds pretty motivational, right? Especially if today is Monday.
In some cases, it's suitable to use metaphors, but use them carefully, keep your CTA clear.
The final steps of creating an excellent web content
Okay, now you know all the main elements of great web content, what's now? Now, put your heart into the work you are doing and try your best! Successful content is not only about elements and steps to follow. It should be made with passion, with excitement, with love for your products, with the desire to share it with people.
Follow these rules, but stay unique – the audience will appreciate this. Take your time, edit your work, learn by making mistakes, research content of other creators. As a result, you will always make great web content for your blog!