Special Occasion Speech Outlines for Education Purposes and Life Events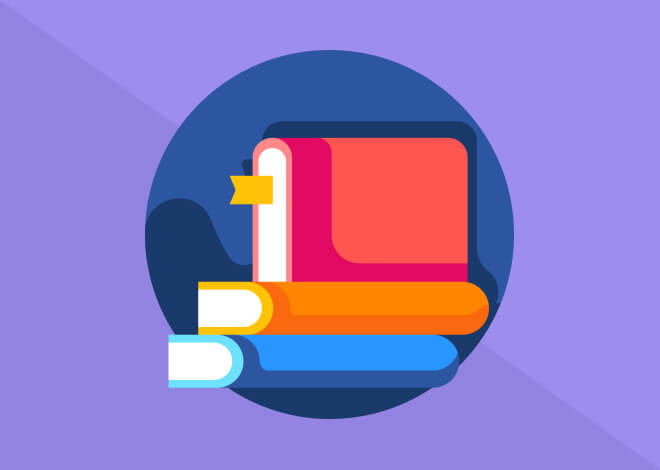 2021-05-31
If you are a college or high-school student, it's likely that you've already come across the necessity to write a speech for a special occasion or an important event. However, at college or school, you have supervision represented by teachers and professors, who can help you with the speech outline. And what if you have to compose a speech for a special occasion outside school or college? It can be a speech for a birthday, retirement, wedding, anniversary, or another important event. It may be a real challenge for you in this case, as speech is a big responsibility. So, it's advisable to make it original and properly composed. 
Considering our experience in writing, we've created a so-called manual to help you understand all the peculiarities of special occasion speeches, their purpose, and types. In addition to that, we've also prepared a conventional outline for such speeches, as well as a checklist in order to help you find inspiration and discover brilliant speech ideas.
Checklist for Making a Special Occasion Speech
In order to start working on your special occasion speech or casting it about, no matter if you already know the topic or not, it's recommended to ask yourself specific questions to make sure your talk will be memorable. So, find below our checklist with points to thinks about:
1. What special occasion is it going to be?
2. In what way are you connected to this occasion?
3. Who is your audience? Do you need expert advice in a particular sphere? 
4. What is the timeframe for preparing the speech?
5. Should you use a formal or informal style for communication to the target audience?
6. What is the aim of your speech?
7. Decide on the most suitable moment for you to give the speech at this event. What might be the best timing for it?
8. What issues must be excluded and avoided during your speech for a sensitive occasion?
9. Is it more appropriate to talk on a personal note or for an organization's account?
10. Is it possible to mention any personal story or a joke related to the topic?
Look at the checklist above for speech writing, and answer all the questions in it. After this, there's no doubt you can gather ideas and find interesting points to include.
Main Kinds of Special Occasion Speeches
For most people giving a speech about a birthday person or a bellowed teacher who is going to retire is not a very difficult task. Simultaneously, you may need to write a speech for some other special event, which is more challenging. Whatever type of speech you deal with, be it a farewell or acceptance speech, there are special rules to follow in order to sound professional and well-prepared. In the following list, we describe the five most complicated kinds of speeches and explain each of them briefly, but to the point. 
Commemorative Speech – is an official speech during which you give credit to a person, group of people, body, foundation, or agency for something special they did. Mention the amount of work that has been done and efforts made to achieve this result. 
Graduation Speech – is most common for students who graduate from a college or university. These occasions include the process of giving diplomas and degrees to students. That's why it makes sense to talk about academic achievements, which involve special definitions and future plans. It means you should talk about the past, present, and future.
Acceptance Speech – is required when someone is honored, praised, or awarded for certain merits. So, you can speak about people or organizations that contributed to your success and achievements and show gratitude to them. This kind of speech can be emotional. 
Resignation Speech – is used when a person retires from work. Very often, such type of speech concerns educators or public figures. Here you should mention his/her career achievements, but make sure you don't take up a sensitive or private subject.
Toast Speech – a good example is a talk of the best man or a maid of honor at a wedding party. When a guest at reception gives a toast to honor someone, his/her words should be relevant, on point, and together with that amusing, but not very long, unless you want the audience to get bored. It would be appropriate to tell a brief story to demonstrate why you consider this person or people special. 
This is not a full list of all possible kinds of special occasion speeches. However, we've covered the most widespread and difficult ones. In the following section, you will read about clever topic ideas for various occasions.
Look for professional assistance with your special occasion speech outlines?
Our writing service consists of real experts in writing who are eager to help you with your writing task in the shortest term.
GET IN TOUCH
Clever Topic for Special Occasion Speeches: Peculiar Features
We know that you are here seeking ideas for a special occasion speech. That's why we will provide you with details and examples for each type of speech. Keep in mind, though, that the following samples are just for basic understanding and gaining inspiration from. For sophisticated ideas, you should request help from professional writers. 
Valedictory. In case you are retiring or just leaving a place of work, your farewell speech should include words of gratitude to your colleagues, employers, and managers of the organization. Mention how important their support and friendship were for your experience there. You can wish them good luck and tell them what skills and knowledge learned from them you could use in your future career. If you are giving a speech for some other person who is leaving, thank him/her for the pleasure to work together, as well as mention some peculiar features and traits of this person, which you like and consider important or tell a nice story related to this person from your experience of working together. 
Tribute is aimed to describe what is special about a person or occasion in question that made you inspired and brought positive changes to your life. Address some questions to the audience to stress the tribute's importance and summarize it with your own answers about this particular achievement.
Informative. For this type of speech, begin with introductory phrases to let your audience know about your talk's plot. Try to be brief but clear. After the opening, speak about the purpose of the event. Provide arguments and enforce them with facts or your research findings. You can also include the opposite viewpoint, but finish your speech with main points just stated differently.
Wedding day. Don't forget that such talks shouldn't be long and tiresome. It is a nice opportunity to tell a story, entertaining facts or jokes, but avoid embarrassing and vulgar ones. Try to stand out and avoid general wishes. You can use wise citations from films or books or even parables. Your words could be remembered if you make them special.
Convincing Speech. To draw and grip your audience's attention, begin your speech with a striking fact or a presumption. Carry on by talking about your ideas and facts, research findings, etc. It would be a good thing to provide examples, show images, charts to enforce your arguments. Here you have an opportunity to show your creativity. Don't make it too complicated, but make use of feelings and common sense to sound trustworthy and to persuade your target audience in your words.
Festive speech is a common thing for various celebrations, such as birthday parties, Christmas celebrations, etc. The main feature of such speeches is that they should be both amusing and engaging. For a birthday speech, you can tell everybody how important the birthday person is to you. Mention his/her qualities that appeal to you, tell what he/she is good at, like dancing, singing, playing football, etc. The task is to praise the subject of the occasion to make him/her feel special and loved. For non-personal special occasions, tell about traditions and customs related to this day.
Graduation speech is often the hardest one for students to get ready for. To master it, together with achievements, you have to enumerate the reasons for choosing your major. It is even possible to mention the freedom of choice available to students in the USA concerning education compared to other countries. Make your speech memorable, and also express your gratitude to the people who helped you succeed. 
Examples of Special Occasion Speech Outlines
Of course, a universal pattern for an ideal special occasion speech doesn't exist; still, we've prepared some examples to give you a general idea of the talk you can give for this or that occasion.
Mr. Brown is a Second to None Geography Teacher (Tribute Speech or Awards)
Introductory paragraph and thesis sentence
How did I become an explorer? I think only a good teacher of Geography can make students love the subject and want to study it further. Mr. Brown, a gifted educator and a good understanding person, did his best to inspire my classmates and me to travel, explore and study our nature. When I receive a scientific award, it is his award too. So, I want to give credit to this great person, Mr. Donald Brown, who is a combination of empathy, courage, expertise, and inspiration, which motivates students to learn. Owing to him, I learned both to find out and analyze information, as well as care about the world around me. 
Body Paragraphs (main part)
A. Our lessons were always started with a heart-to-heart talk about our feelings and readiness to learn. 
He treated all students equally, no matter what skill level or knowledge they had. He didn't only teach us the subject but also cultivated personal qualities.
B. Our home assignments were always checked with an individual approach to everyone. 
Consequently, he unlocked my potential and curiosity.
C. Even when I started to take part in scientific expeditions, his attitude to me remained the same because he remembered all my childhood concerns.
His treatment made me feel confident and believe in myself and my skills. I remember him as a genuine supporter and a reliable friend.
Conclusion 
By accepting this award, I am full of goodwill to thank him and all other people involved in my success, as I become better with the help of your feedback and cooperation. I am determined to move beyond and constantly improve my skills to deserve such high praise. I promise you all that I will never forget how it started and why I am an explorer. Thank you, everybody, and most notably, thank you, dear Mr. Brown!
This special occasion speech outline can be a template for you when you prepare for your own talk.
Additional Writing Help from our Service
Special occasion speech outlines, ideas for topics, and even templates make it easier to prepare for your own talk, but difficulties will not end here. Lots of people find preparing speeches for special events as a worrying and exhausting process. And it's not strange, as even experienced speechmakers feel nervous before their speeches. And they often use help from experts to make the speech better and efficient. Our writing service is also ready to give you a hand with speech writing. Don't worry about sounding unoriginal, as we deliver only custom works, where your individual wishes will be taken into account.
Many people will hear a speech on a special occasion, so you can save yourself the trouble and let our professionals create it for you. Thus, it will be not only remembered but will also touch your audience. Besides, turning to our service, you can be assured that grammar and style will be at the top level. So contact us even if you have a tight schedule.