Your Ultimate Guide to Writing a Perfect Teacher Cover Letter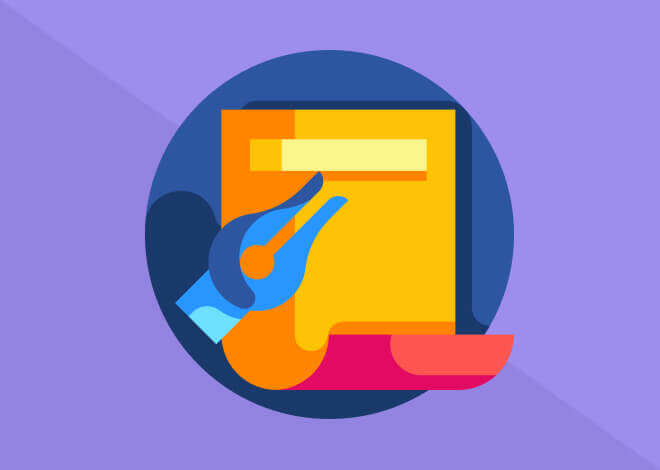 2022-09-22
If you have the best skills for becoming a teacher and are fond of this profession, you will need to look for a job at the school, for sure. And in that case, a teacher's CV is mandatory for you. But it is not all yet, writing a good teacher cover letter would be a must, too.
Did you know that a school gets on average 15 CVs yearly? It means that the competition is really high and you need to stand out of all the rest to win your place. For that reason, you should describe all your skills properly in a cover text.Employers do not need a teacher cover letter that is not different from hundreds of others; they need something special – a perfect one. And creating your perfect cover letter is not that easy, so you will need to learn a bit to boost your chances.

And for that purpose, we have written this article. Below, you will learn all the necessary tricks on how to write your teacher cover letter. So, before you even start to work on it, learn all the information thoroughly and make sure you know how to write your cover letter properly. It will help to get your dream teacher position easily!
Before you start
Don't hurry up to start writing your teacher cover letter at once. Before doing it, you should also do some important things. Which ones? Find out below:
Make sure to have enough time. First of all, you should realize that such an assignment as a teacher cover letter cannot be written within one day or a couple of hours. It is a pretty time-consuming process, of course, if you plan to do it successfully. We recommend starting to write it at least three days ahead of the application date.
Write different cover letters for different schools. This step is somehow connected with the previous one and it means again that you should devote some fair time to your research and find out what are the requirements of the different schools and write a separate letter for each of them.
Separate your CV and cover letter information. You should realize that a CV and cover letter are to contain different information and they both will be read by the same audience. So, decide what information you include in your CV (and it should be the history of your job experience and the obtained skills) and what you will include in your cover letter (this one should contain the information about why you want to get that position). Avoid duplicating that information in both documents.
Work on references. It is essential to have someone who can prove your experience or achievements, so you should state the references relating to the desired position. Asking your college or university professors would be very helpful.
How to write a cover letter for teachers
The following tips and tricks will help you write a very good teacher cover letter.
Take into account the differences in the facilities of elementary schools, colleges, universities, courses, etc. You should remember how all these educational facilities differ from each other and have relevant experience.
Learn the full name of your cover letter reader by calling to the educational establishment. However, if they stated that they are not getting any phone calls, don't neglect this information.
Remember that the job description is specific and your cover letter has to respond to it. Always mention the qualifications and skills, necessary for the position you apply for.
Prove your words. If you state some information, you should support your words with the relevant certificates, diplomas, and other documents. By all means, avoid lying about your skills or experience.
Do your research about the achievements of a particular educational establishment. If you want to work in a particular school, college, or university, you should know why, so make sure to learn about its achievements and how they amazed you.
Mention some additional skills. Being just a good teacher maybe not enough to get the desired position, so you should state your organizational skills, for example, or whatever you think could be helpful for that establishment.
Enlist things. Using lists in your cover letter will help your reader a lot and will be appreciated.
Apply for help to the Internet. If you are not sure about how to write something, you can always find some help on the web. For example, if you cannot define the structure, you can browse the examples of cover letters for teachers or just ask a
professional writer to do that task for you.
The structure of a teacher cover letter
A cover letter is a very brief document covering some of your skills and your wish to be accepted to a particular educational establishment as a teacher (and, of course, the reasons to be accepted). Now let us think what does "brief" mean. Brief means less than one page.
And your teacher cover letter should consist of three paragraphs only. Let's look at each of them in detail
The first paragraph
This is an introduction part and the aim of it is to grab the attention of the audience, so, as you can understand, it should be pretty eye-catching. You should realize, even when you read tons of examples on the Internet, that your HR manager or administrator reads such letters every day. It means that all of them are pretty similar and once opening it and reading the same boring beginning, he may not even want to keep reading it further.
So, you should really catch his attention with your very first paragraph, it should be interesting and outstanding and make him wish to read the next part. In the introduction, you can state the information about that particular establishment you are interested in. State your reasons for writing that letter and where you have found their offer.
Also, you should provide up to three skills or qualifications, thanks to which you are the best candidate for them. Remember, it should not be boring.
The second paragraph
This part should convince your reader that you are the best person they need for that position. By no means, you should brag and provide only your best skills or experience. It is essential to tell why you can be helpful for their school, so make sure to write about your possible contribution to that place.
Don't forget to tell me about your previous achievements and success. It is also important to give examples of how you used the mentioned skills in your career. This part should be longer than two others.
The third paragraph
The third paragraph is a conclusion of your whole cover letter; it should be short and summarize everything you mentioned before. Restate your interest in the proposed position and thank the reader for his or her attention.
After that, write your contact information and your wish to keep communication during your interview. The signature and the date will be the last part of your cover letter. If you write an e-mail, include your electronic signature.
Some writing tips
Here are some short but very helpful and necessary tips:
Keep your cover letter (as any other document) tidy;
Keep your sentences short;
If the paragraphs are too long, divide them;
Stick to the classic styling and fonts only;
There should be some space between the parts of your teacher cover letter.
A pattern for your teacher cover letter
Below, you will find a template that you can use for any cover letter, so don't hesitate to use it for yours.
As it was mentioned above, if you know the full name of the reader, you should underline it in the headlines. Like any letter, your cover letter for teachers should start with a greeting:
Dear Administrator
Dear Sir/Madam
Dear Mr. or Ms. (Last Name)
Dear Sirs/Messrs
After the greeting, they should see a position you are applying for and where did you find out about it. It is possible to honor the school, too.
I have come across an advertisement to get a position…
Your educational establishment is so popular because…
Your establishment is well-known to be a winner…
Now you can tell why you have noticed the establishment and why you desire to join it. State your skills, experience, or achievements.
I am very good at…
I can be good…
I have achieved success…
Now you should appreciate the time of the reader devoted to reading your cover letter.
I am thankful for the time you spent to read my letter.
Thank you for your time.
Thank you for reading about my personality.
I am very grateful for your attention to my letter.
I would appreciate it very much if you call me back.
I can pass an interview whenever it is necessary.
Your CV is also important, so make sure to mention you have attached it.
My CV is attached to that letter.
The attach CV will give you more information about me.
Finish your letter officially and in a polite way.
Yours…
Sincerely yours…
Regards…
Don't forget to attach your full name, phone, and address.
Teacher cover letter example
Full name of the addressee
Position
Establishment
Location
Postal address
Dear Sir/Madam,
Recently, I have come across a teaching position in your elementary school on your website. Your institution is a well-known leader in mathematics among all the elementary schools in our city. I was highly impressed by the achievements of your scientific club. I have a large experience in teaching first-third grade students and apart from my classroom work, I have been good at arranging scientific contents.
I am sure that my teaching experience and organization skills will be very helpful in your school. I am intended to contribute to the scientific success of your school by preparing students and winning the contest on the state level. I have a couple of working plans for reaching this goal and some valuable experience in preparing second-grade students got such activities.
Thank you for your attention to my personality. I hope to keep discussing our goals during the interview. The attached CV will help you learn more about my work and skills. I hope to get your reply the soonest.
Best regards,
Darin Kramer
1-555-9999-8888
Date Signature