Donation Request Letter: What is it and Where Should I Begin?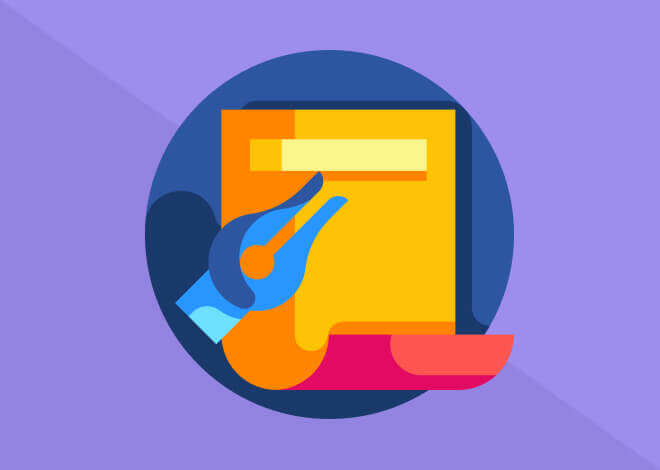 2022-09-20
Charitable organizations send a donation request letter to donors if they want to raise non-profit funds. Donation request letters can be supported with various attachments and extra information (booklets, pamphlets, etc.) Apart from money, charity associations may ask for other forms of help, such as materials or labor. Different organizations use donation request letters for their purposes, starting with hospitals and schools and ending at non-governmental organizations. Usually, these letters address a broad range of benefactors who can be individuals or companies. Time for writing such a letter is not specified, so any time of the year is suitable.
It is important to put a lot of thought into a donation request letter. This is a formal request for support from donors. A properly-composed donation request letter should specify your needs and provide the recipient with a clear picture of how they can be of help. Besides, these letters make your fundraising project legitimate.You said: Write my essay for me, quick. We said: We will write your assignment faster than you can say the word "Homework".
Things to Consider in the Process of Writing a Donation Request Letter
Be prepared for anything: the positive answer is not guaranteed. You may get a rejection – not everyone will be willing to offer support. When you ask for a donation, be ready for an answer that is different from yes. Thereby you will not be disappointed.
Be honest and tell the truth. Sincerity is the best strategy if you are asking for a donation. Explain your situation clearly; tell exactly how you plan to make use of those funds.
Make sure that you address the right people. In this case, it is extremely important to know your audience. People you decide to ask for help should be the ones who are in a position to support your project.
Be sure that you know what you ask for. It will be hard to explain your purpose to a donor if you do not have a clear idea.
Conduct proper research. Get to know your target audience as well as possible; find detailed information.
Finding donors of different kinds will ensure a lot of benefits – be it friends, authorities, or companies. Here are some of the advantages:
There will be different kinds of donations. Donors do not always contribute money alone to noble causes. They may provide various services and products which can be helpful in your project. For example, if you decide to raise funds on building an animal shelter, they can support you with building equipment or workforce.
You can hope for regular contributions. Creating a positive and solid relationship with your donor will enhance your chances for subsequent support in future activities.
There will be a great fundraising potential. If you ask businesses to help you, that is an opportunity to gain a huge raise. Many companies have special departments for charity activities and a willingness to support noble ideas.
You gain access to potential benefactors. It is easy to get in touch with friends who live nearby and ask them for a donation.
Asking your family, friends, or colleges won't be hard as they know you as a person and have trust in you. Fundraising can be a failure when charity organizations who write a donation request letter and potential donors don't have a common understanding.
When you raise money for noble causes, you are on the same wavelength as many people. Shared values will motivate people to make a meaningful contribution.
Detailed Guide on Writing a Donation Request Letter
There are many charity organizations in today's world. All of them compete for donorship and contributions from different possible sources. Charities try their best to convince potential benefactors in their cause's worthiness. Let's learn to compose a donation request letter and discuss every detail step-by-step.
Start with a good introduction.For a good start, you should understand your target audience and frame the letter properly. The person or organization who receives the letter should be capable of meeting your needs. Ensure that the addressee can understand the purpose of your project and relate to the goals you pursue.
Make the introduction personalized. Invest time in researching the person you write to. It is important to address the letter in an official manner (use "Mr" or "Mrs" before names).
Try to avoid standard formulations as they do not reveal the personal touch. Use the name of the person you address – it is likely to draw them into supporting you.
Consider the ways to grab the recipient's attention and make them go through the whole letter, till the end. Bear in mind that many organizations may write similar donation request letters. Be persuasive and convince the potential donor by emphasizing your project's importance.
Ask for a donation.Describe your project comprehensively. Write clearly and to the point. Tell the recipient how the mentioned project can positively influence the lives of others. If you do not state your purpose clearly, the addressee may have doubts about whether to trust the organization. In this case, they won't be quick to contribute. Your goals should be realistic, practical, and possible to achieve.
Tell what you want from the donor, but be precise. Explain how the donation will be used by providing specifics. Donors should get a good idea of what they contribute to. You may also highlight the possible consequences in case of their rejection. However, assure the donor that when their support is available, it is possible to avoid the negative effects.
Don't hesitate to employ an emotional appeal. Provide an emotional story that reveals the main mission of your organization. Mention what you have already accomplished with your charitable work. Talk about the impact you have already made. Prospective donors would want to get an idea of how you contribute to the community.
Include information about how the donor can send you a donation. Don't forget to provide details needed for future communication. Your potential donor may have questions or request additional details.
Give your donor the possibility to choose their donation level. They can donate smaller amounts, but it's better than nothing, right? They will know that they still make a difference.
Conclude the letter.First of all, thank the potential donor for taking the time to read your letter and considering your project. If you express appreciation in advance, it will make the addressee feel like you understand them and value their time. Highlight the significance of your cause. Mention the reasons why your project is worth the resources. Use an official salutation. Write your name, the name of the organization you represent, and then sign off.
Writing Format of Your Donation Request Letter
This should be a formal and well-formulated letter with a request for a donation from potential contributors. A donation request letter is supposed to make a positive impression on its reader, as well as provide the information concerning the organization that needs funds. Don't neglect the formatting of your letter and devote time to presenting the content properly.
Tips on the Letter Formatting
Start with the name, and then insert the address of the organization you represent. Position it in the upper-left corner on the page. The address should go beneath. It is recommended to provide contact information so that people could contact you.
Skip a line and insert the date below the address. The order should be this: month, date, then the year. Don't forget about the commas. It is better to spell out the month instead of using a short form. For instance, it should be "January", not "Jan".
Provide the recipient's address after skipping one line. Put the name of the potential donor. Then insert the recipient's address. Their phone number and e-mail should be positioned below.
Think about a salutation and be sure to make it formal. We recommend using "Mrs," "Miss", or "Mr" only if you are sure about the gender of your recipient. If you do not know this information, avoid the forms mentioned above and don't risk putting yourself in an awkward situation. You can refer to the addressee as "Dear" followed by the name. For example, "Dear Alex Parker."
Work on the content of your letter. Explain the reason why you are writing. Make the body of the letter clear and to the point.
Write a conclusion of the letter. You can make it formal or informal. It depends on how the organization presents itself. Use "Best regards", "Best wishes", "Sincerely" etc.
Sign off beneath the conclusion. Put your name, your title, and the organization's name below.
Find some examples of effective donation request letters. Going through them is very important, especially if you are a first-time writer or just don't have enough experience. We advise reading through several samples. Here is why:
Examples are very helpful. They will provide you with an idea of how one should write a good donation request letter.
Besides, they can help you master the proper language and avoid grammar issues.
It helps with the formatting. It is often neglected, but paying attention to the format is crucial in the process of writing a donation request letter.
See how other writers do it and shape your writing skills. After going through the examples, it will be easier to find common mistakes in your letter and eliminate them.
Good news: with our detailed guide and helpful tips, you are already ahead of others. Now writing a donation request letter will be much easier.