The basics: What's secondary research all about?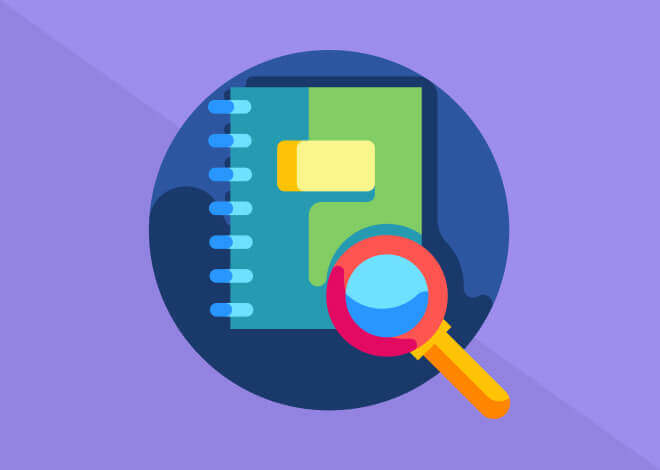 2022-09-21
If you read this ultimate guide, it means you are looking for some secondary research assistance. The good news is that such a type of research is one of the easiest.
To be more precise, secondary research is very simple. It is so easy that we managed to tell how to conduct it in four steps. Unlike primary research, secondary research does not require very tiring efforts.
Understanding secondary research
Let's look at the meaning of primary research at first. You might be aware of the fact that primary research is done when a person collects the information himself or herself. The researcher collects such data, which is the most relevant for the current moment.
Secondary research includes the information that was gathered previously by someone else. Such a type of data is called "past data." It is commonly accessible through various offline and online resources, government records, and past researchers.
To sum up, secondary research includes reviewing, interpreting, and re-analyzing the past data. The main role of the researcher is to define the way this data relates to the current research.
The secondary research is easy if we compare it to the primary research since the researcher should not spend much time gathering the information. Moreover, secondary research needs less money.
Advantages of secondary research
You should know all the limitations and strengths, no matter what type of research you conduct. If we compare it to the primary research, secondary research is much less expensive. For instance, you should not pay money to members of the investigation team as well as spending your money on travel and also transportation. When you do secondary research, such costs simply do not exist. However, you might still need to buy secondary data sets.
Besides, you save your time doing secondary research. With secondary research, you might skip such things as analyzing the results, cleaning the information set, or recruiting participants.
What is more, secondary data is easily accessible, usually. With new technologies, you will not need to go to the library and spend hours researching. You might find your information via online searching engines or just contact the previous researchers through email.
One more secondary research pro is the opportunity to base the project on the big scope of information. You can deal with longitudinal information, letting you explore changes of phenomena and trends over time.
In secondary research, you should rely on professionally collected information. For example, you might use the data that was collected by professional researchers who might have spent years on it.
Disadvantages of secondary research
Your secondary information might be inappropriate for the research purposes you have. It might be due to the fact you did not collect the information yourself.
If you collect the information yourself, you keep in mind the specific research question. So it will be much easier to obtain the relevant data. Nevertheless, secondary data is collected to achieve other researcher's objectives and goals. Meaning, the data you find might not be properly related to your research question.
Also, the existing information set might not answer the research questions perfectly. One more of secondary research weaknesses is that you must have little control over a piece of information quality. All the researchers must establish that the information is reliable, valid, and credible. If the previous researchers did not do it, your research would not be considered as a credible one.
Finally, the original researchers might not succeed to give sufficient data on the way the research was done. There will be a lack of data on statistical analyses, employed measurement tools, data collection methods, sample representativeness, and recruitment procedures.
Methods and purposes of secondary research
Firstly, you might utilize a secondary information set in isolation. Meaning, you should not combine it with other information sets ‒ your search for an information set that is useful for the investigation goals. Then, ground your entire investigation on that set of information. Do this if you wish to re-assess information set with various investigation questions in mind.
For example, your secondary data set might concentrate on a certain category of people who smoke cigarettes when the other data set concentrates on the same tendency of this category of people to drink alcohol. You might find the things that correlate between drinking and smoking.
Types of secondary data
There are two types of secondary research – qualitative and also quantitative. Quantitative secondary data is utilized if the original study has researched the tendency of the population to drink or smoke. You use this type of secondary data to collect data previously to inform the current research or to test the data that was obtained via qualitative research.
It is important to note that you can re-assess the qualitative information set in the research you do, instead of utilizing it as a base for the qualitative research.
For example, a qualitative study may concentrate on specific reasons why people decide to live on the boats. The research might concentrate on the type of language which such people use when they live on the boats.
Sources of secondary data
There are two types of secondary data sources – external and internal. Internal information sources are the ones that are internal to an organization in question. For instance, if you research an institution, you might want to re-use their past information so you will use internal data sources. These sources are free and accessible.
External sources of information are the ones that are external to the institution or organization. They give compensative information, but you might need more effort (money) to obtain it.
You might use sales information if your research concentrates on the organization's profitability. Every organization is keeping track of sales records. Therefore, your information might provide the data on the sales by-product prices, types of customers, geographical area, time of the year, etc.
Also, you might utilize the organization's financial information. The goals to use might be the need to understand the economic possibilities of buying more vehicles, hiring more people, investing, and do a cost-benefit analysis.
Transport information is one more type of internal data. You may concentrate on outlining the most effective and safest transportation routes or cars that are used by the organization.
Another kind of secondary data source is marketing information. Your purpose here will be to assess the outcomes and benefits of various marketing strategies and operations.
You may utilize customer information to use safety information to explore the level to which the employees are complying with the safety regulations of the organization.
There are also various types of external sources. For example, you may use government sources. They might include production statistics, import/export data, population censuses, energy expenditure statistics, agricultural statistics, health data, social surveys, and so on.
One more type of secondary data source is international and national institutions. For instance, it might be health organizations, universities, trade unions, banks, etc. As long as they dedicate much effort to do up-to-date research, you might just need to find the organization which has collected the information on the topic you have chosen.
Besides, you might use secondary information from professional, business, and trade associations. They are likely to give you secondary data when they understand that your research is important. Rely on scientific journals when your research is based on past academic studies. You may also rely on information from commercial research organizations. Usually, they concentrate on consumer information and media statistics that might be relevant if, for instance, your investigation is about consumer's behavior.
Secondary research process in 4 steps
Let's concentrate on the current process of conducting secondary research. This section is to make you aware of each step. When you plan your study, you might rely on this guide.
Step 1: Develop your research question(s)
Like any kind of investigation, secondary research begins with developing the research questions.
Your supervisor might give you a specific research question for the undergraduate thesis. However, if you do the gradual thesis yourself, you should arrive at the research question yourself.
Hence, specify the common research area where your research will fall. For example, you may be interested in transient lifestyles.
When you identify the general topic, read through the existing essays to figure out if there is a certain gap in the existing literature so you can fill it. You might discover that the previous investigation has not scrutinized all the findings of people who decide to live on boats.
When you identify the gap in the literature and the topic of interest, specify your investigation question. For instance, it might look like this: "Why people select to live on boats?"
Step 2: Identify a secondary data set.
When you specify the research questions and review the literature, you might make up your mind to rely on secondary information. Do this when you find out that there is the past information which will be ideally reusable. Your research question will be answered more thoroughly.
What is the most appropriate way to define whether there is past information that can be useful for the investigation? Do it via reviewing the literature for your topic of interest. As you do it, you will define other research centers, agencies, organizations, or researchers that explored the research topic.
Ensure your secondary data is suitable for the research question. If you figure out that it actually is, specify the certain reasons why you selected to rely on this secondary data. For instance, there are various reasons to be investigated why people decide to live on boats.
Step 3: Evaluate a secondary data set.
Since there are many disadvantages of secondary data, you would better re-evaluate the secondary data set. So, ask yourself these questions:
Step 3(a): What was the aim of the original study?
Do it since the original author's purposes impacted several necessary aspects, including the overall context, employed measurement tools, sample, and population of choice.
Step 3(b): Who has collected the data?
Obtain this data via quick online searches. For instance, the information might be collected by researchers from the USA university.
Step 3(c): Which measures were employed?
Be aware of whether the measures were valid and reliable and what type of information was collected. Outline the information collected.
Step 3(d): When was the data collected?
Do it because if the information was collected a too long time ago, it might be considered to be outdated. So, there will be no point utilizing it.
Step 3(e): What methodology was used to collect the data?
Evaluate whether the sample is large enough, if there are missing responses, whether the statistical analyses are proper, etc.
Step 3(f): Making a final evaluation
Make sure you answered all the research questions, whether the resources were credible or not, and whether the methodology has any drawbacks.
Step 4: Prepare and analyze secondary data
Outline all the variables that you want to use in the study. For instance, it might be the participants' nationality of people who want to live on boats. As you identify them, place this information in an Excel file.
Then you should address the missing information. Record the variables if it is important. Compute final scores, creating new variables. Analyze the data. Choose the most appropriate analysis technique. If the secondary data is more like qualitative, you should provide the reader with all the reasons why certain people select to live on boats. To assess the reasons in the wider population, craft the questionnaire.
Employ statistical analyses to analyze the information. If you reuse qualitative data, conduct a thematic analysis, and recode the interviews.
Summary
We guess now you are aware of the main tips of the way to do secondary research. However, if you still have any questions or doubts if you can conduct such research, you may always use our writing service.
We are a team of professionals in writing and conducting the research. We can help you with your task to do secondary research at a speed of light. Of course, it is in figurative language, but we are very near to it.