What is a Blog Ghostwriter?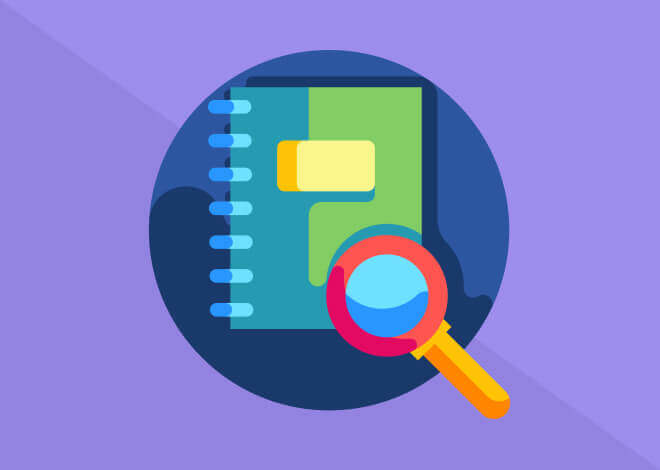 2022-09-21
As you may guess, a ghostwriter is a person who prepares materials for filling someone else's blog. These materials can include texts, pictures, graphics, tables, etc. This service is widespread in the modern market. Many professional authors offer their services. So, you will likely not have any difficulties with that.
 When You Should Consider Hiring a Blog Ghostwriter?
Let's start with a blog. This is an important aspect of your activity in the modern world. Here is why we say that:
It can organically attract new traffic to your website.
If you have your own blog, search engines can index their articles when somebody searches for the same or similar things.
If you have good content, your visitors can trust you more.
By using a blog, you may simply share your knowledge and information about your products/services/business.
You may even educate your visitors and turn them into your clients.
To reach all these results, you need to hire an expert writer.
 When Hiring a Blog Ghostwriter Becomes Really Necessary?
In some cases, having your own blog can become necessary for you, for instance:
When you don't have the required writing skills to write simply and comprehensively.
When you don't know about SEO or have only a basic understanding.
When you simply don't have enough time for filling a blog on your own.
 Problems and Solutions for Hiring Ghostwriters
 What is the Main Problem You Can Face during This Kind of Cooperation?
Well, the main problem you may face is poorly written content. But, you should not be desperate or leave the idea of hiring a ghostwriter.
You should only start to think about searching for solutions when:
From the received writing samples, you see that they obviously prepared not by native speakers.
Your blog looks bland and contains only general things.
Materials are boring and hard to read.
There are silly errors in your texts.
The overall tone and approach to writing don't comply with your demands and expectations.
The only thing we suggest you think about at this point is your communication. If you like your writer and you have seen his/her good samples of work, but he/she does not meet your expectations at the moment, think about clarifying all issues once again.
 How You Can Make Your Cooperation Effective?
 Searching
First of all, you should organize your searches effectively. The perfect option, in this case, is to hire a writer by the reference of your good acquaintance. At this point, just make sure that the suggested writer is skilled at writing about your area of work. Look through his/her portfolio.
This can sound unusual, but a beginner who writes well can also fit for this position if your good acquaintance gives him/her references. This writer can have fresh views. He/she will also be more flexible with your requirements. But, please consider this option only if you are confident that you are hiring a truly gifted writer.
In other cases, you may look for various job searching websites and freelance platforms. You can find skilled writers with different rates for their work. During your searches, please pay attention to the next aspects:
a manner of writing – sometimes even an offer can sound so exciting that you want to hire this person nearly at once;
structuring – this skill can be applied to any sort of text. If an offer from some freelancer is structured appropriately, he/she can make that with any text;
clarity of writing – you should grasp the essence of a freelancer's proposal nearly at once without taking any extra effort;
manner of communication – if you want to have long-lasting cooperation, it is important to understand each other easily;
pricing – you can find authors with the same skills for high and moderate prices. Of course, we suggest you choose the last ones. Set aside all branding. The first thing you need is good content for your blog.
 Cooperation itself
To make your cooperation effective, you should take effort from your side, precisely:
Think about your contract terms thoroughly. We advise you to consider this matter seriously. First of all, the contract terms should be favorable and well-balanced. Think about the following:
general requirement your writer should follow;
manner of communication and negotiation of all orders;
basic deadlines;
revisions;
rates and payment conditions;
confidentiality matters.
It is important to make a clear legal frame of your cooperation, so you both could understand it. If you need assistance in these terms, encourage you to refer to a legal advisor.
Guide your writer
Don't think mistakenly that you don't need to support your writer if he/she is experienced. This is not true. Usually, writers are very good at making researches and writing, but they can fail to reflect all your ideas if you are not clarifying such to them.
So, supporting means clarifying your expectations, setting goals for writing, and giving your feedback. It can be perfect if you have found somebody who understands you nearly at once, but such cases are rare.
Please keep in mind that you are the exact person who has ideas and experience for sharing with your future readers. You decide what should be reflected in the final text. The ghostwriter will only shape your ideas. His/her main goal is to produce the exact writing samples by using your ideas and reach future readers to make them interested or even make a bargain.
Be respectful to your writer and his/her work.
Despite the amount of money, you are going to pay, the writer will always do more if he/she enjoys communication with you. Be polite and try to be understanding. Writing good texts is creative work also. So, your writer, if he/she is good, should enter into a positive and enthusiastic state and have enough time to develop ideas for this writing. Of course, you may have urgent assignments, and you should discuss this matter with your writer. But the constant rush will definitely affect the quality of the writing samples.
We understand your doubts about the stated ideas and suggest you find some balance. Think about the most suitable deadline for this assignment so the writer could write an article for you calmly, and you could have it ready within the shortest time possible. Usually, 2-3 days are more than enough for writing an informative article. But the final deadline depends on your topic.
Try to find your balance between being supporting and demanding.
It is extremely good when you have a good writer. But, keep in mind that he/she may edit one article forever if you have stopped to control this process. Make also your checklist of all the important points you want to see in the final draft and check it when your writer sends you the ready article. Even if you have good relations with your writer, it is also very important to remain demanding about the quality of work constantly.
Prefer using chat and emails for communication with your writer. One thing is to speak about your expectations, and another thing is to write about such. This way, you will increase chances for successful communication with your writer. From his/her side, it will be also easier to understand your requirements and come back to such during the writing process at any time. Moreover, if theoretically, something goes wrong, you both can always refer to these records to clarify all uncertainties. So, we suggest you using Skype, Telegram, Slack, etc.
 Red flags when something goes wrong
Of course, you can do your best to make this cooperation effective, but actions from the other side are equally important. There are certain points you should not miss in any case, precisely:
Your writer does not reply to your request without any reasons – this signifies his/her irresponsible attitude.
Your writer prepares poor and boring articles – his/her approach is formal.
Your writer constantly fails to meet the deadlines for urgent projects and not only. Of course, you may renegotiate your deadline if this possible. But, sending you ready texts after the defined deadline constantly is not a professional manner. Still, this issue is conditional. If you enjoy the ready-made texts and have enough time, probably, this issue may not be very relevant to you.
If you see one of these issues and disagree with it, suggest you communicate with your writer directly. Alternatively, you may start searching for a new writer.
 Final Words
Having your own blog is very important nowadays. This tool is very effective for communicating with your target audience, sharing your ideas, and increasing sales. If you want to make this blog interesting, you should think about hiring a blog ghostwriter. He/she will shape your ideas and present them in a manner that can increase the visibility of your blog. Depending on his/her skills, you can get more or less interesting articles. Of course, choose only those authors who are skilled enough to produce amazing articles.
It is also better to choose your writer by reference. But, if you don't have such, you can look for them by visiting different platforms. After finding him/her, negotiate contract terms properly during the cooperation pay special attention to formulating your requirements and giving your feedback.
Wish you effective cooperation and many interesting articles for your blog.