Literature Review Example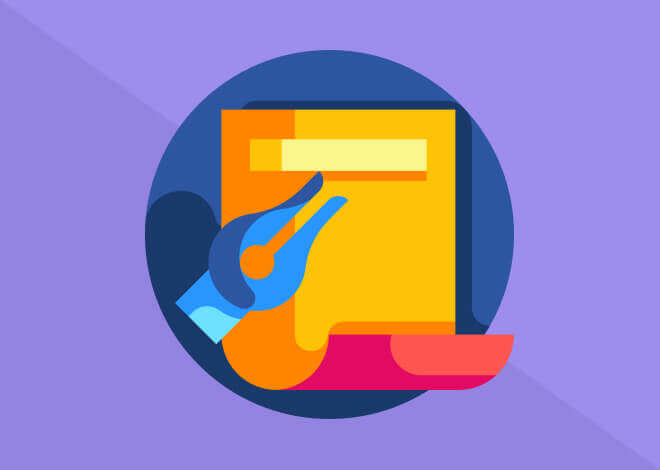 2022-09-22
Students of various academic levels may face an assignment of writing a literature review. Although it is not as common as writing a narrative essay or math homework, it still deserves attention and actually can greatly improve your writing, analytical and other necessary skills.
So how to write a literature review in apa, mla or any other formats? Let's start with the definition.A literature review is an evaluation of a source text (whether it is a book, an article or any other issue) that is relevant to your area of studies. By evaluating the given text, the student provides a plot's description, its summary, and evaluation of its parts considering the given research problem.

Thus, the main goal of a literature review is to research a certain topic by analyzing different sources and showing the readers how well your research and analytical skills are. It sounds difficult, doesn't it?

Luckily, you can always read our guidelines or get familiar with a literature review template to make sure that you understood the assignment and know what parts to include in your text.

When I don't know who can write my essay for me I seek help from professionals. Do you?
Literature review sample and tips
Apa literature review is challenging and time-consuming. Luckily, we have Internet, which makes everything simpler. All you need is to read our guidelines attentively and to follow them step-by-step. Below you will find the tips that will definitely help you along the way.
Always back your arguments on evidence
This advice is applied in all types of academic papers: you need to support every claim and argument with reliable facts and sources. Without them, it will only be narration and the reader will lose interest to your work, doubting whether it is credible.
Choose only relevant sources
There are thousands or even hundreds of thousands of publications on your topic, so you should be selective when choosing which one to include. The information you want to share must relate to the problem and reflect your own ideas.
If you think that there are sources that can broaden knowledge of the topic but are not directly related to it, just include them to the 'further reading' list.
If you decide to paraphrase an author instead of quoting him, make sure that you render ideas clearly without changing the meaning. Don't forget that paraphrasing also requires proper citing. If not, it is plagiarism and may get you into trouble.
Quotes are good if you want to highlight a particular point or if it is impossible to paraphrase it. There are also situations when you need to quote definitions that were given by the author and are not known by a broader audience.
However, you should limit using quotes and never substitute your own ideas and conclusions with them. Too many quotes seem intrusive and as if hinting that you are not able to make your own summary.
If you read a sample literature review on the source text, it is important to remain yourself and add individuality to the text. You may present ideas of other writers in the review but your own opinion should remain the center of it.
Always try to include your opinion on the argument to every paragraph instead of simply paraphrasing the ideas of others.
After dividing the topic into several main arguments, you should summarize them and explain how they shape one important subject. You should give your audience a clearer picture of why your review is important and how it can be used in the future.
Literature review example's evaluation
If you read an example of a literature review in a research paper or as a separate one, you will notice some resemblance of parts not depending on the source's genre or tutor's requirements.
It happens because there is a widely accepted and common list of aspects that should be evaluated by the author.
These aspects include:
Origin and sources. What is the author's qualification? Were his or her arguments supported with relevant evidence? I.e. taken from scientific researches, historical publications, statistics and so on;
Methodology. What techniques and instruments were used to detect, collect and analyze information that is necessary and relevant for addressing the discussed problem? Is it possible to say that the results were rightfully reported?
Objectivity. Did the writer manage to remain objective and to avoid a one-sided perspective? Was any data ignored only to prove that the author was correct? If you look at scientific literature review examples you will see that they always contain several contradictory opinions;
Cogency. What arguments persuaded you the most and what – the least?
Importance. Were you convinced by the author? Did the work manage to contribute to understanding the topic?
You can even take a separate piece of paper and write down all of the answers. This will help you to understand the author and to write a thorough literature review. If you doubt, you can always download an example literature review.
Literature review format and structure
Struggling to understand how the structure of your future review should look like? Just read the list below and include the following elements to your paper:
A brief review of the topic and issue that is being discussed. Here you should also indicate the goals of your review;
Differentiation of sources on those, which support your position; those, which don't and those, which offer alternative solutions;
Description of work's similarities and differences compared to other sources you have studied;
Final thoughts. Here you need to summarize your work, discuss what arguments were the most accurate and which of them contributed to understanding the topic.
When it comes to formatting, everything depends on the requirements of your teacher and the educational establishment you are in. Some of them ask you to format your review based on MLA, some – on APA. However, all of the formatting styles are quite difficult to follow, so you need to consult official sources and to make sure that your review meets their requirements.
To simplify the process, you can either find MLA or APA literature review sample or to use online software, which does the formatting for you (however, it is not 100% accurate, so checking the review yourself is a must).
Sounds difficult? It really is but you don't need to struggle on your own: there are always many lit review examples on your topic, so just read them and start writing!
Example of a literature review types
You probably know that there are many different types of literary reviews. All of them have their own peculiarities, so before starting writing we strongly recommend you finding out which review types you are expected to deliver.
In case you find one of them too difficult or just want to make sure that you are doing everything correctly, read the literature review outline example. It will greatly help!
When this type is assigned, it means that you need to examine the sources to support or defeat an argument, an assumption or a widely accepted theory, which is already present in literature. The goal of such a review is to create a text that would contain contrary points of view.
Nowadays there are many controversial topics (for example, immigration, gun control, etc), which are often discussed only from one point of view. That is when the argumentative approach comes in hand and helps to evaluate the problem to the fullest.
The main aim of this review is to explore the discussed theory, including its concept, origin, and phenomena. The theoretical review gives the reader an image of existing theories, their relationships, the level of their investigation and how new hypotheses can be tested and created.
In most of the cases, such reviews are used to define whether there are enough theories on a given topic or to reveal that modern theories lack sufficient support and evidence for solving new problems.
Such reviews can either highlight a whole theory or its separate concepts and parts.
This type of literary review collects information on a given topic, criticizes it and blends together in order to generate a new topic. Body paragraphs of such a review should consist of different hypotheses and problems that were found in reputable sources.
A good integrative review should be clear and straight to the point. This type is usually used in the social sciences. In case you don't know how these reviews look like, you can download a psychology literature review example.
A systematic review is the most structured type of literature review, which is based on a whole set of methods and tools that are able to collect, analyze and report data from different studies, which are included in your review.
The main aim of such an assignment is to evaluate, document and summarize all the data on a certain research problem in a clear and structured way.
Sometimes reviews should focus not on the findings but on the methods, which were used to come up with those findings.
Reviewing methodology can provide a pattern of understanding different fields, theories, approaches and techniques of collecting data. In addition, such type of reviews may reveal a series of ethical issues that come hand in hand with most of the researches, and can greatly help with your own studies in the future.
When you are assigned with a historical literature review it means that you need to analyze the topic or concept throughout a certain period of time: usually from its first mentioning to the recent one. The goal of such review is to integrate the research into certain historical context and to make a prediction for future development.
Mistakes to avoid
Now, when you already know what a literature review is, its types and structure, we would like to tell you about the most common mistakes that even experienced students complete from time to time.
Research only of one side of the problem without considering facts and findings of the opposite side;
Sources are not relevant to the researched problem;
The writer didn't take enough time to identify and find the most accurate sources, which would reflect the topic in the best way;
Arguments are based on secondary sources instead of relying on the primary ones;
Conclusions and findings of another author are taken for granted without checking whether the claims are true or not;
Procedures that were completed to identify the sources were not described;
The review includes only isolated data and results instead of meta-analysis.
Who said that it is better to learn from your own mistakes? Read the above carefully or even write them down and make sure that you don't do the same errors when working on your literature review.