How to write a narrative essay correctly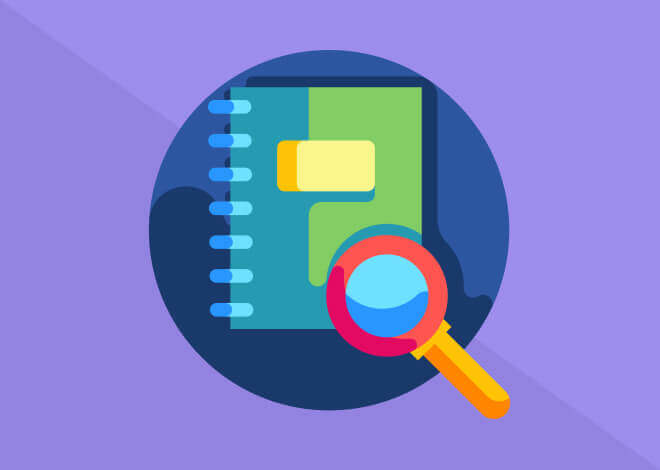 2022-09-22
This kind of work is a little different from other academic assignments. Students find it more interesting and entertaining than a typical analytical essay or research paper. Writing a narrative essay lets you improve your storytelling skills, and it's exciting either for you and your readers. You are presenting the story, and it may seem more difficult than expressing your thoughts, but there is nothing to worry about. If you know the common rules of writing and the structure of work, you will enjoy completing this task.
Definition of narrative essay
First of all, let's find out what we are working with. Narrative essay it's a paper that includes a story and personal experience of an author. The story is way easier and pleasurable to read than a plane article. Therefore, you can convey to readers your point using an entertaining format, and it's going to be simpler for them to understand and memorize it.
Nevertheless, every story needs a good structure. While working on content, don't forget to follow the general requirements of structure and formatting from your professor.
Tips for composing a narrative essay
Come up with the topic
It's a very important step that will affect the whole process of writing. You should care about your theme, be excited to share your thoughts and experience.
Make a plan
Every wholesome work needs a draft. You can't go with the story right away. Prepare some outline, consider the most important moments, events, and ideas. Make a draft and work with it.
Include necessary storyline elements
There are some essential things as a consistent plot, description, interesting characters, the main idea, setting. They make a story full and exciting to read.
Show your role
Let readers understand your point of view, your motivation, and your role in this story. Why is this experience important and worth writing about? What made you behave like that? Make it clear and easy to follow.
Put events in chronological order
Usually, it's easier to read a story like this, and your readers won't get confused or lost the train of thoughts.
Check some examples of narrative essays
It's always useful, so see some great examples. If you know how a good narrative essay looks like, you can learn something from it and use it in your writing.
Proofread your writing
It's also an important moment. Check if the story is clear and complete if your point is understandable. Make sure you don't have any logical or grammatical mistakes. You can show your essay to your friend as well and ask for advice.
How long it has to be?
When you start making your draft, you should keep in mind the size of the work you are going to write. It will help you navigate through your story. What requirements do you have to follow? It's up to your professor. Don't make a narrative essay any shorter than the required length. But still don't try to write a novel. Compose it as short as possible to present your full story and not bore your readers. Don't write any unnecessary details that have nothing to do with the plot. Don't get too wordy; focus on the main idea, not the number of words.
Main structure of a narrative essay
Introduction. Here you have to let your readers know what your story is about. Don't make it longer than five sentences.
Body. It's the main part of your essay. Make several paragraphs, each of them should contain one logical point.
Conclusion. Finally, you have to sum up all of your writing. It's the last impression of your essay, so make it saturated and creative, but not longer than 3-5 sentences.
Thesis Statement
What is the thesis statement? It's a pretty important part of every writing. Basically, it's the main argument of your story. What qualities should it have? First of all, the main goal of the thesis statement is to grab readers' attention. You should make people interested in reading the whole essay by presenting the thesis of it.
How to compose a great thesis? It definitely has to be worth discussing. Therefore, you can't use some general facts or well-known statements. You can make it into question or suggestion, and it will keep readers excited to see your arguments or know the answer. Also, you can do the thesis into a recommendation. Let's make it clear with some examples.
If you write "Children in Africa are starving, we need to help them", it will sound pretty obvious, everybody knows it is a problem that needs to be solved. But if you write "How common people can help children in developing countries", it turns out to be way more interesting. Remember the purpose of the thesis statement – to catch the attention of the reader. Therefore, simple facts won't work as well as the original suggestion or actual question.
Format of a narrative essay
You already know how to deal with structure and thesis statement, you have all the important elements, and there is another essential step left – formatting your paper. Let's find out what you have to do to format a narrative essay correctly.
Make sure that you are using the right format. Ask your professor if it has to be APA style, MLA, or any other. Find the requirements for the chosen format and follow them strictly. Formatting is pretty important for academic assignments, so don't neglect it.
Pay attention to the title page. Make the title nice and catchy. Check it multiple times to avoid a single mistake. It's the first page of your essay that makes the first impression.
Then comes text block. Make it well-structured by using paragraphs.
Finally, you have a reference list. The formatting of it differs depending on format style. Check the rules and make it just right.
What else? Your narrative essay should make sense. It means, pays attention to your arguments, to the chain of events, to your main point. Make sure it's logical, and nothing is missing.
Besides, your essay should be interesting. It's a story! You can make it exciting and educative or dynamic and unpredictable. Feel yourself a writer and
compose an essay you will enjoy in the first place.
Steps of writing a proper narrative essay
Start with choosing a good topic
As was already mentioned, the topic is the first thing you have to come up with. Take your time and find a theme that would be exciting for you and interesting for your readers. You should be familiar with your topic, so you can create a profound convincing material. Also, it would be easier for you to explore your theme, if you have some experience in it. In this case, you will spend less time working on your essay.
Compose a simple draft
Draft – is a skeleton of your work. Before you start writing, plan your essay from the very beginning to the conclusion. Decide what sources you are going to use, what size your writing is about to be.
State your point of view
You will present your ideas to the audience through the story. If you didn't come up with any point of view, your writing won't be full. Your thoughts make writing more personal, and it's a good feature for a narrative essay.
Provide support for your ideas
If you want your essay to be more relevant, find trustworthy sources, and use them while writing. You can find great arguments for your ideas in manuals, articles, books, researches. Just make sure the source is reputable. It's great to reference to scientists, but do not overdo it, if you don't want to be accused of plagiarism.
Finish it!
When you have your draft, point of view, and sources, the only thing left to do is polish your draft until it's perfect. Make your narrative essay well-structured, don't neglect any rule mentioned above, and you will get the highest grade!