Yale supplemental essays with templates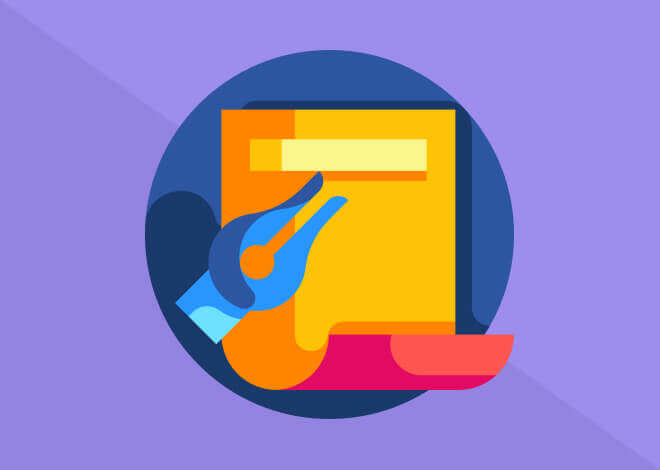 2022-09-22
Yale University belongs to those educational establishments where everyone wants to study. It is prestige, modern, has a long story, and gives high-quality knowledge. And the best part is those opportunities which will be opened for you after graduation. Yale alumnus always get numerous job proposals and decide which one is better. So there is no need to explain why students aspire so much to become a part of Yale.
But if only our desires can match our opportunities… Then all students from the Globe will enter there and maybe the value of such education will extremely reduce. But in real life, only 7% of students from the whole list of applicants get success with their application. If you calculate the general school leavers, then the percentage of success will be even smaller. Just think, that 93% of applicants usually fail with their dreams and perspectives. That's why you must pay additional attention to Yale supplemental essays. Learn what it is and how to make such paper which will make you noticed for admission board.
Yale essays: the beginning
To enter Yale, you must prepare the full package of documents. There is a long list which you can find on the official website of Yale University. But besides traditional documents, you must complete your application with a special essay. Here are several examples of documents for the first-year applicant:
2 recommendations from your teachers;
1 counselor recommendation list;
high school graduation report
test results;
interview with applicant;
one-time fee;
additional materials.
According to the Yale admissions portal, a student has 3 options for his admission. All of them are equal for the committee, so you are free to make a choice. These are Common, Coalition, and QuestBridge type of admission. No limits or issues for students are guaranteed. Be constructive and choose that type of admission that is more likely to be awesome made by you.
Also, in the beginning, you need to control your nerves and be calm. This advice may be ridiculous in such a situation when all your life is changing for forever. But panic and anxiety will never be your friends in writing Yale admission essay.
How to answer Yale supplement
Before writing your Yale essays you need to choose the exact type of it. So think twice while you are making your choice between Common, Coalition, and QuestBridge type. Depending on your choice, you should write one or two long essays to send to your admission board. Of course, all papers are equal for university, but one type may be easier, and others harder.
That's why this article was written by our experienced writers who are keen on admission essays, including preparation for Yale University. We have been making such tasks for our customers for years, so we want to share this experience with you. Hope, our advice will help you in writing the best paper and becoming one of those lucky 7 % of students. So you need to make a choice among 3 topics to answer the essential Yale questions. Notice, that prompts are the same for all types of essays, including Coalition or Common. But the amount of them depends on the preferred application.
In addition, you will prepare answers for 6 short questions. Particularities of this section are also determined by the preferred application type. These answers are called short because they require writing in a limited length (25-300 words). If you want to prepare for such questions beforehand, you wouldn't be able to do it. The point is Yale uses specific content which is not the same as at other colleges.
Yale supplemental essays questions are a real opportunity for students to show their personality and desires for the future. This is not a scientific question, so it was not a right or wrong answer. Each word will be right if you can substantiate it. That's why the admission board highly values critical thinking and analytical skills. On the other hand, to answer unusual questions is a real challenge for each applicant. You are nervous and can't check your answer, but your future depends on the results of the range of answers. That's why simple tests look easier to execute.
So the only way you can prepare yourself for writing Yale answers part is to improve your writing style and develop total calm. Or you can take the chance and prepare for your application with a professional team of authors who know everything about the Yale admission process and all requirements to applicants.
Essay prompts for 2018-2019
There are 3 Yale essay prompts which will help you understand the particularities of such task and prepare your paper as well. Here they are:
Choose one topic which attracts your attention the most. Explain your choice and motivation to investigate this idea in the future;
Think about the communication between you and the society. Share your personal contribution to this community;
Share the problem of local, national, or global importance. Explain how your education at Yale can help to solve this problem.
Note, that depending on the preferred format the amount of your writing and questions to answer will differ. For instance, if you choose to apply with Coalition system, you need to answer one prompt and prepare an essay for 300 words or fewer. If you prefer applying with Common system, then you must answer any 2 of these prompts and write each text for 250 words or fewer.
Besides writing the essay, the applicant should add to his text additional materials. It could be video, audio, infographics, and other documents to support your points of view. Don't forget to write several sentences to explain how this content is connected to your essay.
That's why most applicants require professional help. Sometimes you need to get a consultation with someone who has already prepared such tasks. The experience of other people can be a real rescue for your Yale admission. Unfortunately, there is not enough comprehensive information at the Yale admissions portal. Sometimes you may need the full writing services, including Yale essay prompts. So try to measure up and understand your own powers in such a critical situation of your life.
Yale essay prompts examples and advices
Please have a seat and learn these 3 templates with detailed descriptions. Such information can help you in writing an essay as a professional and creative writer.
1. The most interesting topic for you
The first topic for your application essay is called this way: 'Choose one topic which attracts your attention the most. Explain your choice and motivation to investigate this idea in the future'. The main aim of this paper is to demonstrate you can use your critical thinking and make your contribution in the future to any scientific field.
That's why your preparation for this prompt starts with thinking of a topic. You need to choose an interesting and important idea, but not the complex of clichés. You are allowed to pick any subject from your school program. As a result, such essay means the applicant can show how his ideas and plans for the future are connected with the education in Yale. That's why it must have direct or sidewise connection.
2. Your real contribution
The second topic is called 'Think about the communication between you and the society. Share your personal contribution to this community'. This prompt is concerned about your personal life, but not academic things. It allows an applicant choosing any aspect of his or her living like family, friends, sport, etc. The purpose is to describe how these things affect your personality.
Experts recommend having fun while writing and do not get stuck with education only. You can describe anything from your favorite pet to participation in local charity events. The rule is one: your pet, charity activity, or another fact about you should be true. That's why the admission board values a lot when applicants use creativity and show their honesty.
3. The benefits for others of your education
The third Yale essay prompt sounds this way 'Share the problem of local, national, or global importance. Explain how your education at Yale can help to solve this problem'. This topic is very popular among applicants because they think the admission board expects you to describe how cool the Yale is. This is an unforgettable error that will put an end to your dream of becoming the student this year.
Start preparation for this essay with a small research. Collect a list of local and international problems which are bothering humanity today. Then think about the advantages and disadvantages of each one topic exactly for you. If global warming doesn't really bother you, then don't choose this issue. Pay attention to those problems which are meaningful for you, so you can confirm it with your admission essay.
Tips for writing great Yale essay
Let's be honest: you will be happy only with Yale essays that worked. Such paper allows applicant taking his seat in the favorite university audiences and reaching all benefits with the prestigious Yale diploma. Our team knows it very well, so has already prepared special tips for current applicants. Use them and become a happy student in the nearest future.
How to prepare awesome Yale essay:
1. Add your personality to the paper
The aim of such a task is to present yourself from the better side. The members of the admission board can easily identify your test results and official recommendations, but they want to know who you are behind these words and numerals. So use such opportunity and show them all that you are an alive person with your own desires and fears. Demonstrate to them what do you expect from life, from study, and university.
Don't try to create the image of a false person and pretend to be someone else. Be sure, that admission board members are experienced and can notice your lie in several minutes.
2. Make the text unique
It must be unique in all senses. First of all, you have to write a paper without using other sources. It means you can use Yale supplement essay examples, but only as a golden standard. Second of all, the text should bring something creative. It may be content, style of writing, or both elements.
Don't copy someone else's ideas. On the one hand, it is very easy to check. The admission board checks papers with special software. It can check every single essay or one of 10. In any case, you have no right to be caught. On the other hand, stealing other people's ideas is very noticeable. Members of the committee will understand you are not that person who has written that Yale supplemental essay. To find out more information about original papers visit the Yale applicant portal.
3. Check the paper for several times
Yale is a prestigious education establishment where study only 7% of applicants. Be sure that those 93% of applicants who failed, have also prepared good papers, but not excellent. In any case, none of the applicants can allow himself making silly misprints in the essay. So pay enough time to check your writing. You need to edit weak sections and improve misprints. It would be better to hire a professional editor to proofread your essay.
Don't rely on online services. Such tools are good to make quick checkout, but they can't do an excellent job as a real human. So do it by yourself or ask other people for help.
The closing remarks
The Yale essay is quite small, but an unbelievable hard task. It covers different topics and tasks, allows students choosing several questions to answer. So they are free to make a choice, so sometimes such rules can cause confusion. But the checklist is anyway the same.
Things the writer should do:
demonstrate your personality and real sides of your character;
share significant ideas and events, describing positive experience;
keep being honest even if it is hard to do;
write short and meaningful answers and believe the statement 'the less is better.'
Things the writer should not do:
fill your essay with information you think the Yale professors want to see and hear;
use clichés in your writing instead of modern and exciting language tools;
overdo with official style or creative approach.
That's why it is so hard to enter Yale University. The student should make simple tasks, but keep so many rules that not everyone can. But experienced authors can support you and help with your admission. So let's keep in touch and discuss your future as a Yale student!